A Myeloma Fitness Community: HealthTree Moves for Myeloma Chapter
Staying physically fit can benefit you in many ways as a myeloma patient or caregiver. It can give you more energy, allow you more treatment options, and keep your body and spirits as healthy as possible.
The good news is this doesn't mean you have to run marathons (although some do!), just increase your overall fitness within your comfort level. And you can explore different ways of staying fit and healthy in our HealthTree Moves for Myeloma Community Chapter.
Though currently 819 members strong, we are always looking for new people to join our community. We have virtual monthly meetings in which the group gathers to participate in group exercise demos, hear about the early studies testing the relationship between myeloma progression and fitness, and talk about the importance of rest and motivation.
Examples of past fitness events are found below:
1. The Importance of Strength Training: A Call to Action
In this event, Linnley Sweeney explains the importance of lower body strength training and completes a live demonstration of lower body strength exercises, complete with modifications.
2. Rehab Exercises when Facing Injuries and Pain Related to Cancer
In this event, Sonal Oza, MD, RISE shares different rehabilitation movements and exercises to complete when trying to reduce pain and increase movement after injuries or cancer-inflicted pain.
3. Chair Yoga with Multiple Myeloma Warrior Jeff Abram
In this event, multiple myeloma patient Jeff Abram shares his myeloma story and how yoga has improved his life and strengthened his body even after a Stem Cell Transplant. Chair yoga is a great exercise option for everyone because of its accessibility and modifications.
If fitness matters to you as a myeloma patient, no matter what your exercise level might be, we would love to have you join the HealthTree Moves for Myeloma Community and take part in our ongoing September HealthTree Moves for Blood Cancer Awareness Challenge (found on the HealthTree Moves App from the App Store or Google Play Store).
---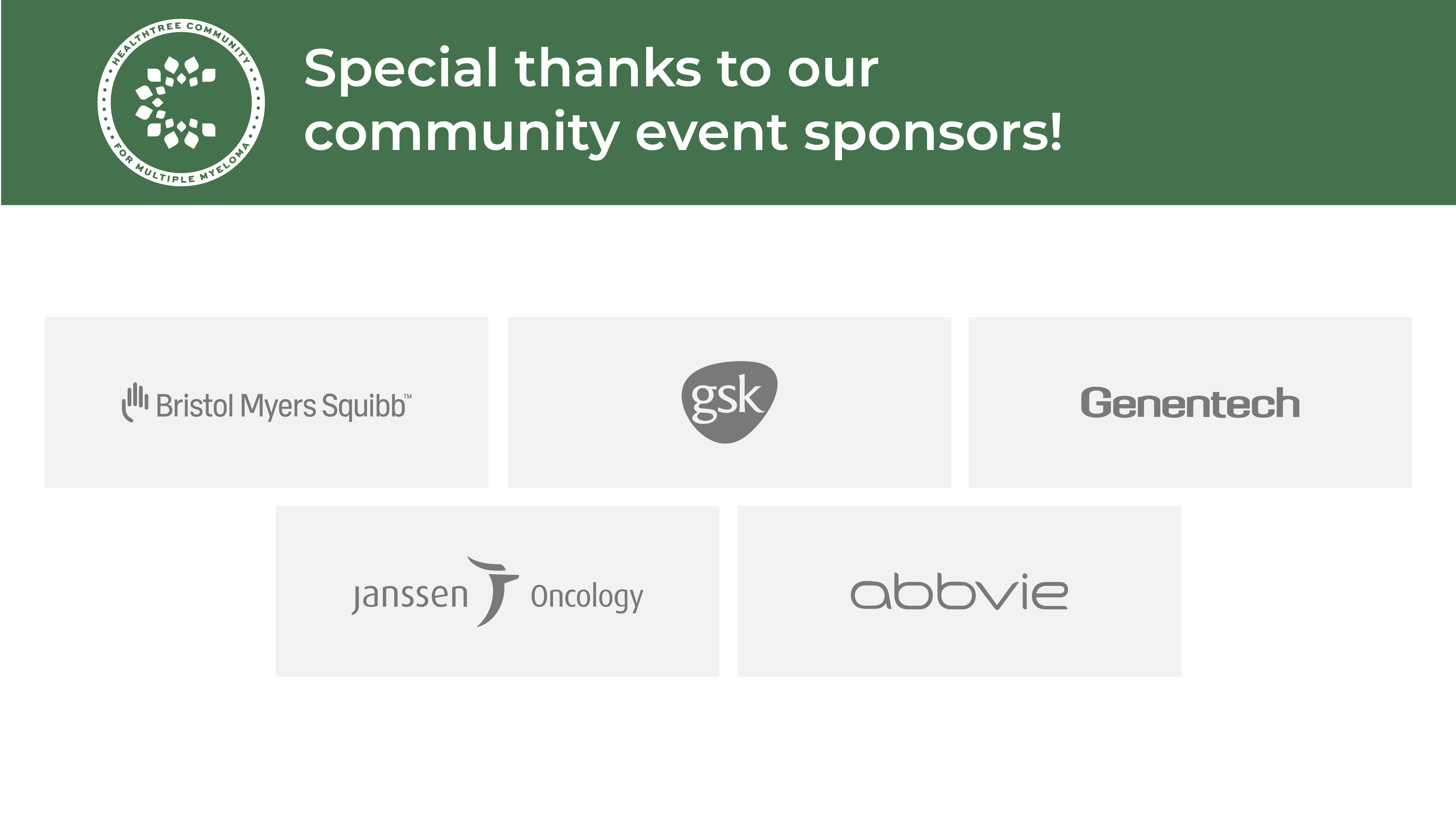 about the author
Audrey Burton-Bethke
Audrey is the Editor for the HealthTree Foundation for Multiple Myeloma. She originally joined the HealthTree Foundation in 2020 as the Myeloma Community Program Director. While not knowing much about myeloma initially, she worked hard to educate herself, empathize and learn from others' experiences. She loves this job. Audrey is passionate about serving others, loves learning, and enjoys iced chais from Dutch Bros. She also loves spending time with her supportive husband and energetic three-year-old.
More on Life With Myeloma
Thanks to our HealthTree Community for Multiple Myeloma Sponsors: