Announcing the Launch of HealthTree 2.0 on October 23rd
Today, the HealthTree Foundation is thrilled to announce its highly anticipated HealthTree 2.0 Launch on October 23, 2023.
Using a successful, comprehensive, and technically innovative model proven in multiple myeloma, HealthTree 2.0 will announce further growth in multiple myeloma and the expansion of HealthTree Foundation into all blood cancers.

The HealthTree 2.0 "Using Technology and Revolutionary Approaches to Cure Cancer" event will be hosted live at the Montage Hotel in Deer Valley, Utah, and will be livestreamed online.
Keynote speakers will include Fred Appelbaum, MD, Executive Vice President at Fred Hutch Cancer Center and author of Living Medicine, Rafael Fonseca, MD, Chief Innovation Officer at Mayo Clinic; and Jeffrey Wolf, MD, Myeloma Director at UCSF.
Marking the commencement of its second decade of groundbreaking innovation and unique creation of technology tools, HealthTree 2.0 promises to redefine the landscape of support for blood cancer patients and their families using 14 in-house developed software "cure tools" that fall into three pillars.
Personalized, lifetime support and education
Meaningful patient-to-patient connections and
A powerful patient data portal
The data portal, called HealthTree Cure Hub, uniquely transforms patients into active contributors toward a cancer cure by facilitating faster research using longitudinal real-world evidence (RWE) and enabling ongoing patient participation in surveys and studies.
The creation of six new HealthTree myeloma regional communities, replacing the current Geographic Community Chapters, will facilitate expanded HealthTree Cure Hub research participation.

After a successful first decade providing multiple myeloma patients with the most tech-enabled, comprehensive services and tools provided by any patient advocacy organization, HealthTree 2.0 ushers in a new era of patient empowerment and research potential to even more patients and caregivers in need.
"HealthTree 2.0 is not just an event, it's a pivotal moment for blood cancer patients dealing with a challenging cancer. Until now, most of them have navigated their cancer journey using incomplete support programs, siloed systems, and a lack of data," said Jenny Ahlstrom, CEO of HealthTree Foundation. "This event signifies the dawn of a new era where patients, caregivers, and family members are not only educated, supported, and connected, but are given the tools to meaningfully contribute their experiences to academic research."
We invite patients and caregivers to register for the event, create their own virtual satellite events to join the October 23rd live stream, and learn more about this exciting new era.
In preparation for the event, we invite you to purchase a copy of Living Medicine, the story of the beginnings of stem cell transplant as an example of the impact innovation can have in patients' lives.
---
Thanks to our event sponsor, Bristol Myers Squibb, for making this event possible.
For more information on the HealthTree Foundation and the HealthTree 2.0 Launch, read the press release here.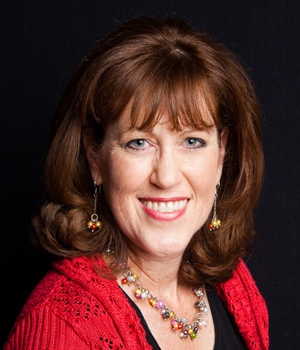 about the author
Jennifer Ahlstrom
Myeloma survivor, patient advocate, wife, mom of 6. Believer that patients can help accelerate a cure by weighing in and participating in clinical research. Founder of HealthTree Foundation (formerly Myeloma Crowd).
Thanks to our HealthTree Community for Multiple Myeloma Sponsors: