Genes That May Predict if Your Myeloma Responds to an Immunomodulator
In a recent retrospective study, top myeloma specialists collaborated to learn if any specific gene signature indicates whether a patient's myeloma will or won't respond to a standard drug class - the immunomodulators (iMiDs). This is key because iMiDs are a staple myeloma therapy and are many times used for maintenance. There are many patients who would like to know if the drug will have its intended effect as part of their treatment combination.
For the exploratory retrospective study, researchers selected a group of patients with newly diagnosed or relapsed or refractory multiple myeloma who were treated in clinical trials with IMiD-containing regimens. Patient data was eligible to be included if the patient had received a Gene Expression Profile test from a prior bone marrow sample and long term follow up data was available. Study results identified 176 iMiD response genes that were differently expressed before and after IMiD treatment (thalidomide, lenalidomide or pomalidomide). Researchers narrowed the field of potential genes down to 14 which were combined to create an IMiD-14 score. The subgroup with an IMiD-14 score higher than the cutoff was deemed to be IMiD-resistant. Data from four IMiD regimens included "Total Therapy" protocol studies from the University of Arkansas and were considered the "validation" cohorts:
TT3a trial (thalidomide in induction and maintenance)
TT3b trial (thalidomide in induction and lenalidomide in maintenance
TT6 trial (thalidomide in induction and lenalidomide in maintenance)
Vincristine, doxorubicin, and dexamethasone (VAD) group of the HOVON65/GMMG-HD4 trial (thalidomide in maintenance).
FINDINGS:
Researchers found that in the first study, 83 patients had IMiD-14 high scores and 92 patients had IMiD-14 low scores. Those with high scores had shorter progression-free survival. (3-year PFS was 52% for the high group and 85% for the low group. The four additional studies supported similar results indicating that the IMiD-14 model has prognostic value in patients with myeloma who are treated with IMiDs. Study authors note that "genes in the model could provide novel targets for IMiD resistance and therapeutic intervention."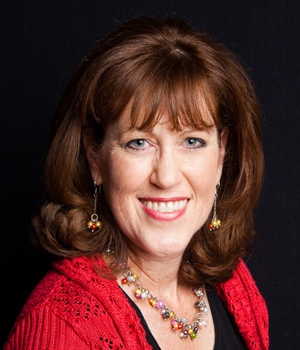 about the author
Jennifer Ahlstrom
Myeloma survivor, patient advocate, wife, mom of 6. Believer that patients can help accelerate a cure by weighing in and participating in clinical research. Founder of HealthTree Foundation (formerly Myeloma Crowd).
Thanks to our HealthTree Community for Multiple Myeloma Sponsors: