Fitness: Past vs. Present with Multiple Myeloma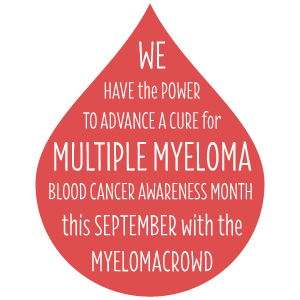 Blood Cancer Awareness Month Fitness Friday
BY RYAN MATCHES
The other day I decided to do a little jog back to the van after my oncology meeting. It was all of 60 metres in length, but it felt like I just finished a full soccer game. Small exaggeration there, but it was difficult and quite sobering. I was very used to the active approach in life; jogging to the car, doubling down on up staircases, pushing a skateboard through the neighbourhood, riding my bike. Random bursts of anything active made up my typical day. My new reality is that my spine is still weak; it feels like it's made of a bunch of toilet paper rolls hurriedly taped end to end. I try to do my planks and stretches daily, which cares for the surrounding musculature. I'm also still receiving my Pamidronate IV infusions monthly. Last month I had another full skeletal X-ray. The neurosurgeon explained that my vertebrae are still quite weak and susceptible to compression fractures. His warning was for me not to fall on my ass, or I'd end up with a messed up spine. Good to know. I'm not accident-prone so I'm confident I won't be slipping any time soon. Anyway, gone are the good old days of care-free physical activities. When I was just six, my favourite thing to do was to run through the wooded single-track trails of my elementary school. I seemed to have exceptional coordination to outrun anyone; gliding over logs and under branches all while maintaining speed. I remember being untouchable during games of tag in the woods. I would only get caught when I wanted to get caught; usually by a cute girl. I was a damn bunny rabbit; bucked teeth and springy legs. I also joined a soccer team at around the same time, and was always one of the faster kids. I remember enjoying the burning sensation in my legs, and intentionally pushing myself to the point of discomfort. The pain seemed like a normal byproduct of running to me. Perhaps I enjoyed the sensation of lactic acid build up. Thirty years of soccer ended only because my ankles could no longer support the torque of my turns. Dozens of ankle sprains and, finally, a broken foot ended my illustrious soccer 'career'. Extracurricular exercise happened with friends often. We'd go to the local park and toss a football around or shag some baseballs.
We'd even play our annual Santa Bowl football game every Christmas Day. Snow was always a bonus, but it was usually rainy and cold. The odd golf game occurred, too. Ok, maybe I'm splitting hairs here, but golf's sorta kinda physical!! I overlapped the organized sports when I joined up with a softball pub league about twenty five years ago. The running was easier than soccer; more predictable and less random.
Softball was fun; a tad less athletic than the soccer, but when you get to have your beers during a game, it's hard to beat! I played outfield exclusively, so the running thing kept my fitness fairly in tact. I channeled my speed into my fielding; not many balls got by me. Earned myself a few MVP's along the way. I gloat mostly because I miss my athletic self. I covet the happy memories of being active. On social media, I see pictures of old teammates who are still playing, and I feel like the kid at the pool who can't swim and is subjected to watching from the cold, slippery deck. I'm a tad sad that my back health is now comparable to that of a seventy year old, and the only real fitness I can manage is a brisk walk. No walker yet. Touch wood. I am very grateful of my athletic past as I'm sure it has positively assisted me in combatting this disease. I'm sure growing up chubby and sedentary would have been an added detriment to my cancer health today. Life is like a thrown football. It wobbles awkwardly sometimes, and other times it spirals beautifully. Either way, you need to learn to catch it, embrace it and run like a bunny. It's not the end, it's just a new type of beginning. I'm aiming for an MVP in brisk walks, but my competition is fierce. Ten thousands steps a day, people!!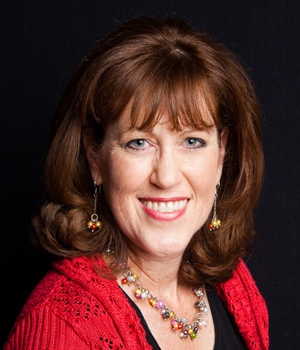 about the author
Jennifer Ahlstrom
Myeloma survivor, patient advocate, wife, mom of 6. Believer that patients can help accelerate a cure by weighing in and participating in clinical research. Founder of HealthTree Foundation (formerly Myeloma Crowd).
More on Life With Myeloma
Thanks to our HealthTree Community for Multiple Myeloma Sponsors: