September is Blood Cancer Awareness Month. To celebrate the Month, the Myeloma Crowd is running a

30 day Muscles4Myeloma Fitness Challenge.

Get moving, track your minutes and win prizes!
One of the best ways to find balance in life with starting or restarting a fitness journey is to start with the right mindset. Take away the negativity and reset your mindset to pave the way for success. When you start fitness goals with the thought of: "Well, I guess I'll try" you are less likely to achieve your goals, than if you make a plan. Take the words "I can't" out of this process.
There may be exercises that are more difficult, or foods that are hard to give up that's perfectly fine! Modify to do what you can, enjoy eating the foods you enjoy but more of what you need. Examples of modifications can change from repetitions of squats to working on sitting down and standing up from your chair with out assistance or with minimal assistance, if you can't get outside your neighborhood to walk do laps through your house and make stops at a chair to practice the modified squats then keep walking or work on going up and down your stairs at home. These modifications are a great way to gain strength in normal daily activities.
Food is often with negative associations of things being bad for you and not looking at it as fuel. Our brain requires carbohydrates to function, we need variety of colorful fruits and veggies to help keep us strong and fight of diseases, dark chocolate has antioxidants and can help improve brain function. Keep a variety of foods in your diet and don't be afraid of a little chocolate, enjoying a sweet treat is often vital for our emotional health as well.
It's key to start with a goal, make a plan to make that goal achievable and do what you can! When you wake up in the morning you have two choices: to be unhappy and negative or be optimistic and happy. It's your choice to think I can or I can't.
I challenge you this week to try something new that intimidates you- modify if you need but give it a try. It's amazing the boost of confidence you can get in your journey for your health when you try hard things.
Starting a new routine isn't easy. Give yourself time to make it a habit. It takes about 21 days to create new habits, when you've been going years one way it won't be an overnight change. Be patient with the process and be patient with yourself.
Make small changes slowly to give yourself greater success at the end, start by slowly changing your environment. Such as, instead of buying lots of sweet treats at the store, plan ahead with grocery trips, don't go hungry to the store, allow yourself one treat. Treating a treat as a treat will help us stay smart with food choices and not feel "guilty" for indulgences. If adding in exercise is hard, start with a 10 min goal, once you feel comfortable with going 10 min you'll find it easy to add an extra 5-10 minutes here and there. Taking baby steps to bigger goals will lead to better success in the long-term.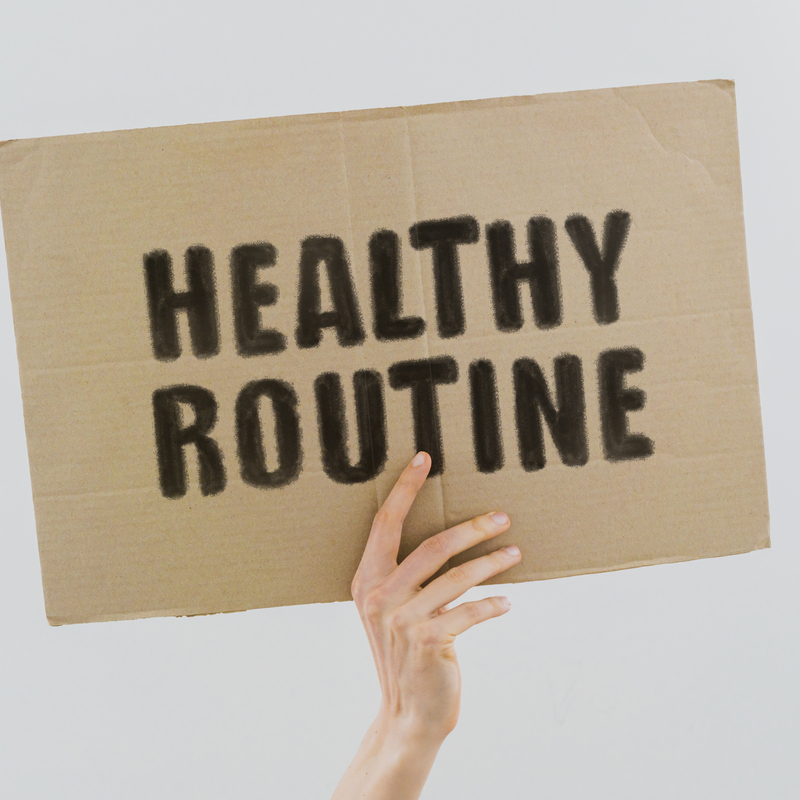 No one could say it better than Myeloma Challenger Patty Cortez:
"My inspiration is how I feel after doing an activity and/or walking. I may not be able to do the same activity every day and for the same amount of time, but if I just push myself a bit to get it accomplished, it makes me feel better afterwards. My clothes are also starting to fit better after these few days of walking and being a little more active. "
:Thanks to our Muscles for Myeloma sponsors


.