Use These Steps to Get In Good Financial Shape
Current Financial Health Illness
It seems that we are being deluged daily with environmental, public health, economic and political issues that continuously challenge our ability to sit silently in our financial house. Staying on top of everything and keeping ahead of the rising cost of food and other staples can be exhausting.
Summer usually heralds overspending and this year was no exception due to COVID, job losses and relocations. In fact, according to the Federal Reserve, overall household debt surged by $313 billion in the 2nd quarter of 2021, that's up 2.1% from the first quarter. Additionally, revolving credit card debt rose 11.4% in May and $992.2 billion, a 22.0% increase in June. Some of the increases in debt may be the result of mortgage and student loans. Or, the "robbing Peter to pay Paul" effect. It's even more of a battle when you are living with myeloma and its associated financial cost. How then can you manage all of these small fires to keep them from becoming a roaring out of control fire?
Importance of Financial Fitness
Why wasn't financial literacy taught to us throughout the school like Social Studies or English? If it was there would probably be less homelessness, fewer bankruptcies, and less crisis in the economic world. There would be a better sense of appreciation for hard work and savings and less out-of-control impulse spending. There would likely be less waste and less demand for the latest, greatest, biggest, etc. The landfills would probably be less full and the oceans would be less polluted. Imagine a world when everyone had access to financial education.
Well, since that isn't the case, I would like to give you a few tips that can help you become more financially fit. Below are a few actions you can take to overcome some of the most common challenges. These tips can help you for the rest of your life. Like an annual car check-up, these can keep your financial house oiled and running smoothly. Let's get started.
How to Improve Your Financial Fitness
Determine the difference between what you want and what you need
After prioritizing this should be the foundation for all of your financial decisions no matter how insignificant they may be. I've found that what separates those who are able to take steps toward financial fitness and those who aren't is that the former writes things down and develops a realistic, doable, and measurable plan. Writing things down makes them real, otherwise, it's all just a dream.
Determine your assets and income, including cash reserves that will help you realize those needs and wants
Where are all of your dollars going, including those non-descript subscriptions that you may have forgotten about that are automatically coming out of your checking account (lost dollars). Look at your account statements and terminate the subscriptions you don't need. You may find more money in your pocket to reallocate.
Review your insurance program
Review everything including your mortgage, car, renter's, health, disability and life insurance. You may be overpaying for the homeowner's insurance. If you have it escrowed you may be getting an annual amortization every year from your mortgage company. It usually goes up because according to them your taxes and insurance have gone up every year. The truth is, the insurance is probably going up because the insurance company is adding annual increases above and beyond required to your replacement cost above and beyond the actual inflated cost for replacement. I discovered this on my own mortgage, changed insurance companies even though I had been with them for over 20 years and saved over $2,000,00/yr. You may feel loyal to them, but are they loyal to you?
What's frustrating is that if you didn't pay the increase, the escrow amount goes into the increased payment you're making until it increases again the following year. Again, this will not go down. You will continue to pay the inflated insurance cost. Also, review your car insurance. Your rates may be based on old multipliers. Next, look at your other insurance such as life and disability insurance that are owned by you. Make changes that are needed particularly, if you may have to leave work for treatment or retire early. Not tending to all your spending can make your financial house crumble. It's essential to review your employer benefits every year to make appropriate changes for your circumstances and needs, especially employer-provided life insurance. If you can get a supplemental policy that is movable when you leave/retire, all the better. Don't leave insurance on the table as you may be able to access cash from it at a later date. Protect your income, consider enrolling in disability insurance through your employer if you're going to remain working for the foreseeable future.
Regularly review your credit and loans
Check your credit often to make sure it's correct. Seek out the help of a financial counselor or your banker to see how you can reallocate or reduce your debt. If you have private student loans, consider refinancing into a new private student loan with a lower interest rate. However, keep in mind that if you refinance a federal loan into a private loan, you no longer have the protection of loan forbearance or income-driven repayment. However, you may be able to cut years off the student loan by refinancing. It's worth doing the homework to consider your options.
So, now that summer has come to an end, get in financial shape with a serious review of your finances. Consider it a leg up on the spring and the rest of your life.
Diahanna is a Financial Coach with the Myeloma Coach program. She and other caregivers or those living with myeloma volunteer to share their time and experience to help others. We have over 100 Myeloma Coaches with a wide range of experience in areas such as financial resources, physical health, nutrition, and exercise, preparing for stem cell transplant, insurance issues, mental/emotional health, or becoming your best advocate. If you would like to talk to someone who can personally relate, consider talking with a Myeloma Coach.
find or become a myeloma coach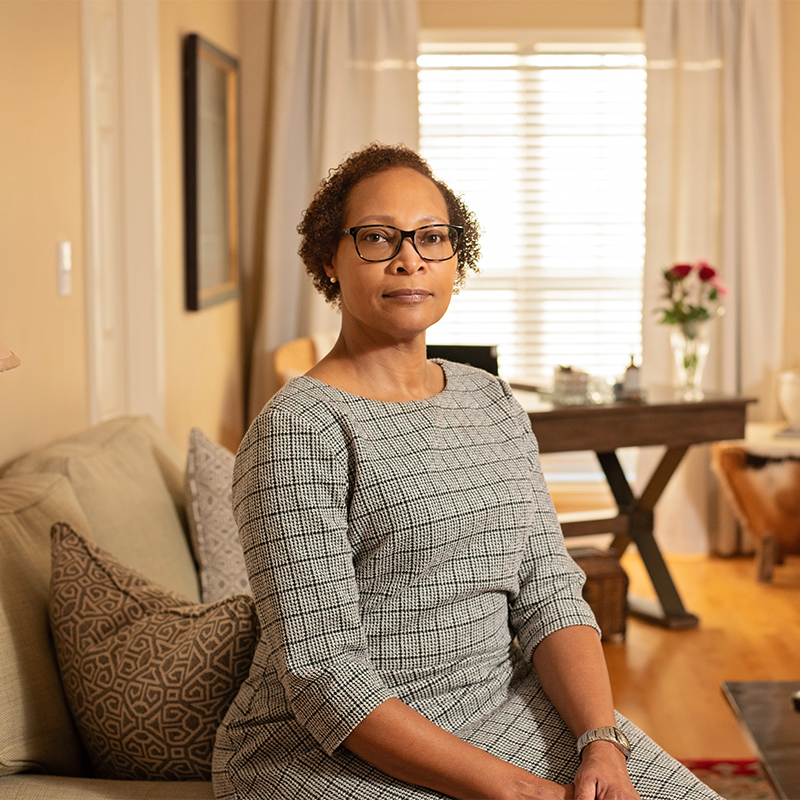 about the author
Diahanna Vallentine
Diahanna is the Financial Program Manager for the HealthTree Foundation. She specializes in providing financial help, resources and education for multiple myeloma patients. As a professional financial consultant and former caregiver of her husband who was diagnosed with multiple myeloma, Diahanna perfectly understands the financial issues facing myeloma patients.
More on Life With Myeloma
Thanks to our HealthTree Community for Multiple Myeloma Sponsors: