FDA Grants Priority Review to Daratumumab in Triple Combinations for Earlier Use in the Clinic
The FDA recently made two review approvals for daratumumab - one for priority review and one for standard review.
Darzalex has been granted priority approval review for use with lenalidomide and dexamethasone OR bortezomib and dexamethasone (Feb 2017)
Darzalex has been granted standard approval review for use with pomalidomide and dexamethasone (June 2017)
The combinations are looking to be approved for patients who have used one prior therapy, which would bring its use up earlier in the clinic. Today, daratumumab is approved in triplet combinations for patients who have received three or more prior treatments.
Janssen Biotech submitted the application in August of 2016. Priority Review is an FDA designation for drugs that treat a serious condition and may provide a significant improvement in safety or efficacy. The submission was based on data from two Phase III myeloma studies: The CASTOR study (dara/bortezomib/dex) and the POLLUS study (dara/len/dex). The submission also included data from the Phase I study of daratumumab in combination with pomalidomide and dexamethasone in relapsed or refractory multiple myeloma.
"People suffering from multiple myeloma always ultimately relapse after receiving treatment with the therapies available today. The application for daratumumab in combination with current backbone therapies for patients who have already received at least one type of treatment is a key step towards trying to bring new treatment options to patients with multiple myeloma," said Jan van de Winkel, Ph.D., Chief Executive Officer of Genmab.
To read the full press release, click here.
To find clinical trials using daratumumab, click here:
Daratumumab Clinical Trials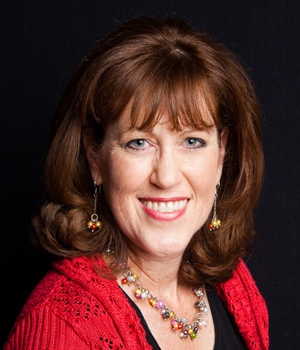 about the author
Jennifer Ahlstrom
Myeloma survivor, patient advocate, wife, mom of 6. Believer that patients can help accelerate a cure by weighing in and participating in clinical research. Founder of HealthTree Foundation (formerly Myeloma Crowd).
Thanks to our HealthTree Community for Multiple Myeloma Sponsors: