ASH 2022: FasTCAR-T Cells Targeting CD19 and BCMA as First-Line Therapy for High-Risk Multiple Myeloma
Newly diagnosed high-risk multiple myeloma patients need their best therapies from the get-go. A new dual CAR T targeting both BCMA and CD19 showed promise in the Phase I results presented at the recent American Society of Hematology (ASH) meeting.
A core challenge in CAR T therapy to date has been the time to enter the trial and receive the therapy. Because the product is customized to each patient, the process can be slow. Today, patients can wait 8-10 months to even qualify to receive the treatment, not including the time of CAR T cell production. When patients have high-risk disease, their disease can progress during this waiting period, knocking them out of the running for this important therapy.
Additionally, while BCMA has been the leading target for CAR T products in multiple myeloma, there is a hypothesis that myeloma stem cells could potentially be targeted by including CD19 as the secondary target. Data will have to prove this out.
Chinese researchers led by Juan Du, MD shared results of a new product called GC012F (FasTCAR-T Cells) used in a small Phase I study that included 13 patients. High-risk patients (100% of them having one or more high-risk features and 92.3% of them classified as R-ISS stage II or III) had a median time from diagnosis to infusion of 4.5 months.
Twelve patients received 2 cycles of induction therapy of bortezomib, lenalidomide and dexamethasone (VRd), and one patient received 1 cycle bortezomib, epirubicin, and dexamethasone (PAD) and 1 cycle VRd prior to the infusion. Conditioning chemotherapy of cyclophosphamide and fludarabine were then given. GC012F was administered as a single infusion at 3 doses levels (DL) of 1x105/kg, 2x105/kg, or 3x105/kg, after receiving the lymphodepleting chemotherapy.
Results of the study were impressive with a 100% overall response rate (ORR). Of the 13 patients: 100% achieved very good partial response (VGPR) or better, with 69% having a stringent complete response.
As you can see in the table below, patients had the following responses after the induction therapy, but before the CAR T infusion (divided into two dose level groups: DL3 and DL2). Most patients were still MRD positive and had a very good partial response (VGPR) or better.
In the next image, we can see the responses the patient achieved AFTER the CAR-T infusion. It is also divided into Dose Level 3 (DL3) and Dose Level 2 (DL2) patients. In the X axis, we can see the number of months.
From these results, we can see that 100% (4/4) of patients in DL 2 and 50% (4/8) of patients in DL3 became MRD negative with a stringent complete response (sCR) after infusion.
All patients (100%) achieved minimal residual disease (MRD) negativity. MRD assessment using Euroflow (a European MRD flow cytometry test) for analysis at 1 month and 6 months post-infusion, showed 100% of patients being MRD negative at both time points.
As for side effects, cytokine release syndrome (CRS) occurred only in three patients (23%), with 15% grade 1 and 8% grade 2.
For these high-risk patients, dual FasTCAR-T GC012F showed a very favorable safety profile, high efficacy with a 100% overall response rate, and 100% MRD negativity.
By the time of the ASH conference, 16 total patients had been included in the study and 100% had an overall response rate: 88% of patients achieved MRD- stringent complete response, and all of them achieved a very good partial response (VGPR) or better. The median duration of response was reached at data cut-off, and the median duration of follow-up was 8 months.
All cytokine release syndrome cases were grade 1 or 2 and resolved within 4 days (three patients had grade 1, and only one had grade 2). There was no observation of any neurotoxicity, and the most common blood count side effects were neutropenia (low neutrophil counts), lymphopenia (low lymphocyte counts), and leukopenia (low white blood cell counts).
Interestingly, 100% of MRD evaluable patients achieved MRD negativity at months 1, 6, and 12; all patients achieved MRD regardless of dose level.
In conclusion, GC012F shows a favorable safety profile in newly diagnosed myeloma patients; it has a 100% overall response rate in high-risk population and all patients in this study achieved MRD negativity.
This dual targeting CAR-T cell therapy shows very encouraging anti-tumor activity in transplant-eligible, high-risk, newly diagnosed myeloma patients and the faster production time makes every moment count for these patients. Here's hoping the CAR T responses can be sustained for these patients who need effective and durable therapy.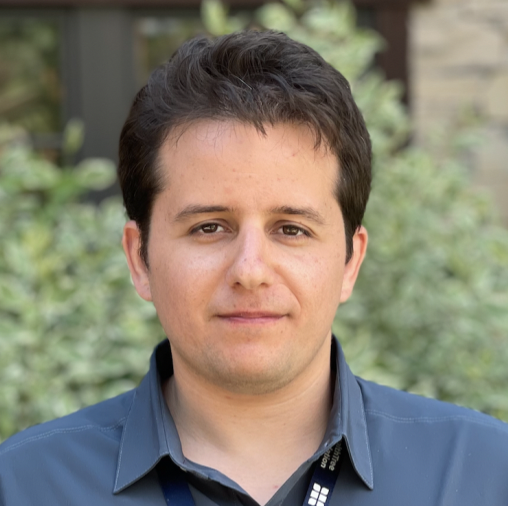 about the author
Eduardo Franco
Eduardo Franco is an International Medical Graduate who Joined HealthTree in 2020 as part of The Patient Experience team. He reads the patient's medical records and compares them with the information reported by patients on Healthtree so we can have the most exact information on our platform. He is a martial arts practitioner, drummer and avid reader.
Thanks to our HealthTree Community for Multiple Myeloma Sponsors: