Family and Facebook: Great Support for those With Myeloma and MGUS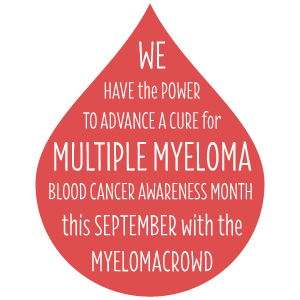 Blood Cancer Awareness Month: Tech Tuesday
All myeloma patients will need support at one time or another during and after their treatment. Family and friend support is essential for myeloma patients, but so is support from other myeloma survivors. Caregivers need their own support too. Lori and Mollee Kauzlarich are living examples that family matters and that Facebook can help spread awareness. Today, consider joining Facebook support groups (see below for links) that are designed just for patient or just for family/caregivers and enjoy reading their story: LORI'S KAUZLARICH, DES MOINES, IOWA The summer of 2013 I was having gastrointestinal difficulties and the doctor tested my immunoglobulins; which can find indicators of certain gastrointestinal problems. My Gastroenterologist found an elevation of my IgA and promptly referred me to an Oncologist/Hematologist for additional blood work, a skeletal x-rays and a bone marrow biopsy. It was discovered that I have Monoclonal Gammopathy of Undetermined Significance or MGUS. Anyone who looks up MGUS will see that it is asymptomatic and unlikely to progress, but I have all kinds of symptoms and am very anxious about progression risk. I truly appreciate finding this forum because it's the only place I can discuss all of this. It is so reassuring to find that others are as anxious and stressed as I am. It makes me feel less neurotic, to say the least. I was stunned, scared and determined to learn more about this evil spectrum of disease called Multiple Myeloma. At this point, my only wish was that I out live my elderly parents. Our father passed away about a year after the diagnosis and mom resides in my home while living with dementia. After researching and getting encouragement from friends on Facebook support/information groups I sought out a myeloma specialist. I consider myself one of the luckiest persons with MGUS because I found Dr. Guido Tricot at the University of Iowa Hospital and Clinics. Dr. Tricot is considered one of the elite MM Specialist in the world and he is only a 90 minute drive down I-80 in Iowa City, Iowa. He confirmed the diagnoses and oversees my care plan. Currently, he is monitoring a lesion on my skull and has ordered Aredia infusions to strengthen my bones. Quarterly blood draws, semi-annual MRI scans and/or PET/CT scans and bone marrow biopsies continue to be my course of action.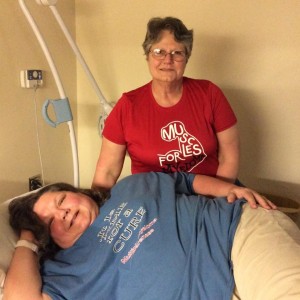 I am still learning how to balance work, home responsibilities and taking care of my elderly mother, who lives with dementia, in my home. What I find most frustrating is the chronic fatigue that I experience daily. Often times, after taking a shower I'm too exhausted to do anything mfurther productive for several hours. People may think, simply go to bed early and get lots of sleep and that should fix the problem, right? That's not how this works… there is nothing logical about when the fatigue might "hit". I have found that after 9 hours at work, coming home and preparing dinner for mother and eating dinner; that I can sit and rest or lay down (not sleep) for 2-3 hours and then do more chores around the house. Dishes, laundry, bathing and chatting with mother and playing with the the dogs are usual activities for me after 10:00 p.m. It is nearly impossible to make a commitment to a social outing or activity without finding myself in bed or too exhausted to go. I worry about friends that I frequently disappoint by canceling or turning down social plans but I am trying now to only schedule one activity a weekend. (I often wonder when the invitations will stop.) If I take mother shopping on Saturday, this involves taking the wheelchair in and out of the car and pushing her around the store(s), so I never plan an evening activity. Mother most definitely finds me frustrating at times, but I have chosen not to tell her about my MGUS. My brother and sister know of the condition and offer assistance whenever possible. My sister has been a trouper and actually has spent endless hours doing my yard work and/or tons of laundry on the weekends she travels to my house from Illinois. Big THANK YOUs to my sister and a bevy of friends that have chauffeured me to Iowa City for a day of testing every 6 months or holding my hand and laughing at me during bone marrow biopsies. As my first oncologist told me to "just go live your life as if you don't have MGUS". My philosophy exactly…when I figure out a routine around the fatigue, I might just stop and smell the roses more often. MOLLEE KAUZLARICH, MOLINE, IL I remember the day I found out my sister Lori had MGUS. It was a beautiful September day and I was on the three-hour drive home from a visit to the family farm. I was expecting my sister to call or text about her visit with the doctor. I did not expect the message while I was driving; so I assumed the news was not good. When I pulled over and read the text. I knew our lives were going to change. We were going to have to learn things that I wish no one had to know. MGUS Monoclonal Gammopathy of what? M proteins? Multiple Myeloma? What was going on and what do we (yes we) do now? Maybe someday there will be a cure so that's where I knew I could help; raising research monies and raising awareness of this cancer. Lori is not just my sister; she is my little sister. (She will tell you "the much younger and prettier sister", too). But as our very wise mother taught us many years ago, never run from an emergency, run right at it! And this was an emergency. Google gave me a start. Since I work for surgeons, they pointed me to some medical books and helped explain some things. But it was my sister herself and the Facebook Support Groups that helped educate the most. I have two roles in this fight. Number one: the support of my sister. Support can be defined as holding something up, that is what I planned to do; hold her up. Anything Lori needs from being there for a bone marrow biopsy to cleaning her house because she just doesn't have any "spoons" left, or giving respite for the wonderful care Lori takes of our mother. I will be her muscle and strength. Number two: be the most active advocate I can be in spreading awareness of this little understood type of blood cancer. Every chance I get to inform people, I will take it and run because Multiple Myeloma and MGUS are conditions that the public know little about. When I saw the Muscles for Myeloma challenge on Facebook I didn't just donate, I created a team. TEAM Lori was already in place for "I Mambo for Myeloma Awareness", so I appealed to that base to sign up their Muscles with me. It was not a big group but they did participate and donate like crazy! If I can bring awareness to this cancer, I will. I had heard of Multiple Myeloma but until it affected my family, I did not know just how little I knew. I will never learn all there is to learn about MGUS or Multiple Myeloma, but I can try to make it easier for my little sister Lori to live with the effects MGUS. If I can ease anxiety or fatigue, I will be there every step of the way. I suggest that anyone newly dealing with the diagnosis to form your own support team, and join online support groups. I have found that these groups are great at pointing you in the directions you aren't aware exists. And don't be afraid to get a little silly. I have had wonderful experiences meeting and making new friends just by wearing a Multiple Myeloma tee shirts and asking to get pictures. I realize I am not on a short journey but I will be in it for as long as it takes, because Lori is not going to give up either. HELPFUL LINKS: You can join these Myeloma Facebook Groups online to ask questions and get answers for important questions related to MGUS and multiple myeloma.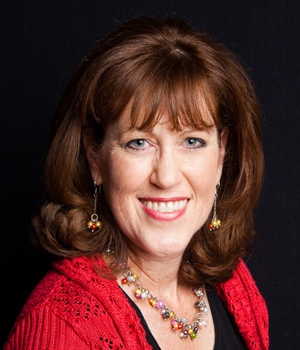 about the author
Jennifer Ahlstrom
Myeloma survivor, patient advocate, wife, mom of 6. Believer that patients can help accelerate a cure by weighing in and participating in clinical research. Founder of HealthTree Foundation (formerly Myeloma Crowd).
More on Life With Myeloma
Thanks to our HealthTree Community for Multiple Myeloma Sponsors: