Experts Weigh In On the Use of Liquid Biopsies
We have all been looking forward to the use of liquid biopsies so we can say goodbye (or good riddance?) to the discomfort of bone marrow biopsies. It seems that the goodbye moment is not quite there yet. The American Society of Clinical Oncology (ASCO), together with the College of American Pathology (CAP), issued a review and press release summarizing clinical validity and utility of liquid biopsies (are abbreviated as ctDNA for 'circulating tumor DNA'). The lead author and co-chair of the panel, Dr. Jason Merker, stated:
"This is an area of great interest to both pathologists and oncologists. It's also an area where we see a lot of commercial advertisement, and a lot of enthusiasm from the public. We thought it was a good time to look at the literature and take an evidence-based approach to various uses for ctDNA assays"
The article Circulating Tumor DNA Analysis in Patients With Cancer: American Society of Clinical Oncology and College of American Pathologists Joint Review summarizes the findings of an expert panel – with joint participation of ASCO and CAP members - that first identified + 1,300 literature references and then selected over 400 references for full text review.
The panel set out to answer a number of questions, such as :
How well does the test perform ? Can the test detect and measure the presence of a biomarker accurately, reproducibly, and reliably ? (analytical validity).

Do the results of the test accurately divide one population of patients into two or more separate groups ? Can the test accurately detect a pathologic state or predict outcomes for groups of patients whose test results differ ? (clinical validity)

Is it proven that using the results of the test to make clinical decision actually benefits the patients and does not pose a risk ? (clinical utility)
Key findings are :
Some ctDNA assays have demonstrated clinical validity and utility with certain types of advanced cancer; however, there is insufficient evidence of clinical validity and utility for the majority of ctDNA assays in advanced cancer.

Evidence shows discordance between the results of ctDNA assays and genotyping tumor specimens and supports tumor tissue genotyping to confirm undetected results from ctDNA tests.

There is no evidence of clinical utility and little evidence of clinical validity of ctDNA assays in early-stage cancer, treatment monitoring, or residual disease detection.

There is no evidence of clinical validity and clinical utility to suggest that ctDNA assays are useful for cancer screening, outside of a clinical trial.

Given the rapid pace of research, re-evaluation of the literature will shortly be required, along with the development of tools and guidance for clinical practice.
This may all sound to be very discouraging for us, but all is not lost. The joint ASCO-CAP press release makes the following closing comment :
"The increasing usage of liquid biopsy tests in clinical care highlights the clear demand to inform clinical decision-making, which will require more robust research in the field. As more evidence is published, ASCO and the CAP will be poised to provide clinical practice recommendations either in the form of a provisional clinical opinion or a formal clinical practice guideline. "What is promising is that this area of research is rapidly evolving, so there should be enough evidence soon to formulate evidence-based guidance for a variety of clinical scenarios" - Dr. Hayes
So, we will just continue to do what we, myeloma patients, are used to doing: waiting a little longer. The ASCO-CAP press releases can be found here and the full journal article can be found here.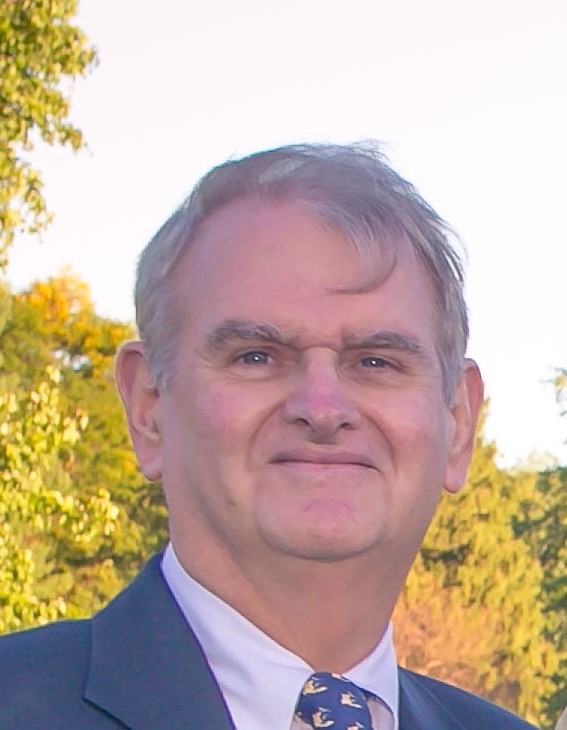 about the author
Paul Kleutghen
I am a patient diagnosed in 2014 with primary plasma cell leukemia (pPCL), a rare and aggressive variant of multiple myeloma and have been very fortunate to find successful treatment at the division of Cellular Therapy at the Duke University Cancer Institute. My wife, Vicki, and I have two adult children and two grandsons who are the 'lights of our lives'. Successful treatment has allowed Vicki and I to do what we love best : traveling the world, albeit it with some extra precautions to keep infections away. My career in the pharmaceutical industry has given me insights that I am currently putting to use as an advocate to lower drug pricing, especially prices for anti-cancer drugs. I am a firm believer that staying mentally active, physically fit, compliant to our treatment regimen and taking an active interest in our disease are keys to successful treatment outcomes.
Thanks to our HealthTree Community for Multiple Myeloma Sponsors: