ASH 2022: Evaluating Responses to SARS-CoV-2 Vaccination Among Patients with Myeloma
Multiple myeloma patients receiving anti-CD38 monoclonal antibodies had impared immune responses before receiving their SARS-CoV-2 vaccination, according to Dr. Takamatsu from Kanazawa University who presented data at the recent American Society of Hematology (ASH) meeting.
The impared responses included humoral responses (i.e. your immunoglobulin levels, like IgG levels) and T cell immunity. The IgG responses and T-cell immunity were not strongly linked, so evaluation of these both measurements before and after vaccination would be important to measure.
Multiple studies have already analyzed anti-SARS-CoV-2 antibody reactions and T-cell responses, but none had used deep Next-Generation Sequencing to study entire T-Cell clones against SARS-CoV-2.
In the study, researchers analyzed patients who received two-dose mRNA vaccination:
74 patients with multiple myeloma
2 patients with malignant lymphoma
21 healthy individuals
They collected serum and peripheral blood samples two times:
On day 1 (before the first dose)
On days 27-142 (1-17 weeks after the second dose)
Finally, they analyzed their antibody responses.

Study Results
S-IgG levels were negative in 16% of the patients with myeloma or malignant lymphoma but in none of the healthy individuals
T-cell responses were undetectable in 26% of patients with myeloma or malignant lymphoma and only in 5% of the healthy patients
50% of the patients who had negative S-IgG levels had a T-cell response (detected by sg-T-cell levels higher than 8x10-6)
The T-cell levels were lower in patients with myeloma than the healthy individuals
S-IgG levels were lower in myeloma patients who had received anti-CD38 monoclonal antibodies within six months before their first vaccine dose than dose who didn't
As you can see in the following scatterplot, the relationship between IgG levels and T-cell clonal depth only showed a moderate correlation.
Below I added a "Scatterplot Cheatsheet" to help you understand the graph above.
As you can see, the closer together the dots are, the stronger the correlation between the two; and the further apart, the weaker the correlation.
The graph presented in the study resembles the baby blue graph "Low Positive Correlation."
Key Takeaways
IgG and T cells specific to SARS-CoV-2 spike proteins may be essential for the prevention of infection and the severity of COVID-19
Patients with myeloma who had received anti-CD38 monoclonal antibodies had worse responses to the vaccine than those who didn't
There is only a moderate correlation between IgG response and T-cell response. This means that it is important to evaluate T-cell responses in patients after vaccination instead of only evaluating immunoglobulin levels.
References
Koushik, C. S. (2020). Scatter Plot - A Tool for Descriptive Statistics. Medium.com. Retrieved 2022, from https://medium.com/swlh/scatter-plot-a-tool-for-descriptive-statistics-4b746d36f94.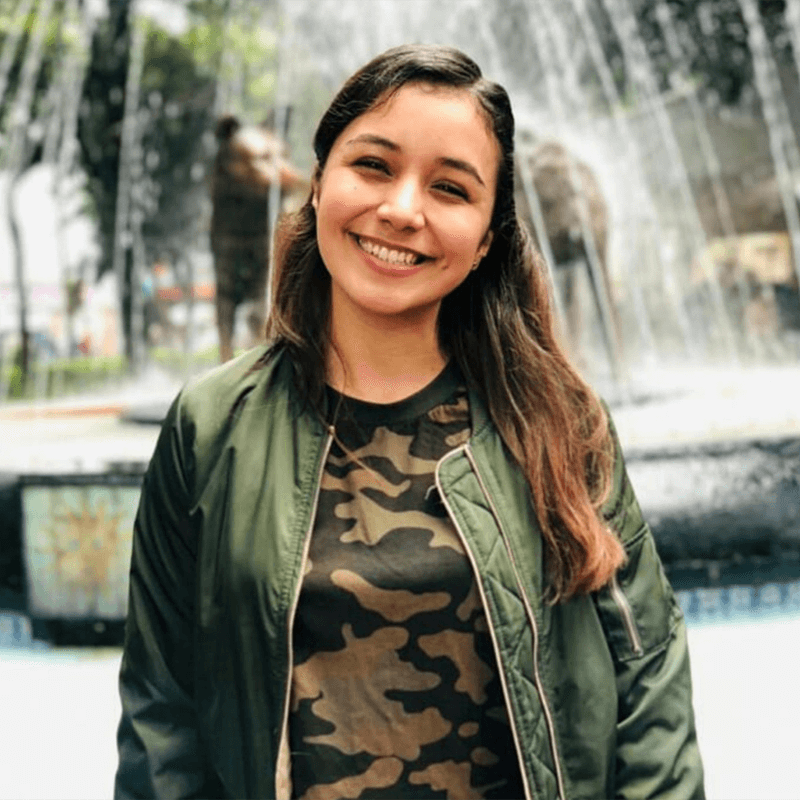 about the author
Patricia Flores
Patricia is an International Medical Graduate who joined HealthTree in 2020 as part of the Patient Experience team. She helps patients understand and track their lab & genetic test results as well as relevant information from their health history. She loves ballet, traveling, and reading a good science fiction book as often as possible.
Thanks to our HealthTree Community for Multiple Myeloma Sponsors: