Europe Approves Kyprolis (carfilzomib) for Relapsed Myeloma Patients
On November 19th, the European Commission (EC) approved Kyprolis (carfilzomib) to be used for patients who had received at least one prior therapy. The announcement means that Kyprolis can now be used in Europe with lenalidomide and dexamethasone outside of a clinical trial. The FDA approved the use of this triple combination in the U.S. in July of this year and in September 2015 also gave it fast track priority review to be used with dexamethasone alone.
"The approval of Kyprolis in combination provides physicians and patients across Europe with an important new treatment option for relapsed multiple myeloma, helping to address a real unmet need for this rare blood cancer," saidSean E. Harper, M.D., executive vice president of Research and Development at Amgen. "Multiple myeloma is a complex blood cancer that often becomes resistant to treatment, which is why there is a need for new therapeutic options that provide deep and durable responses to extend the time patients live without their disease progressing."
The approval was based on a Phase 3 ASPIRE trial which compared carfilzomib, lenalidomide and dex vs. lenalidomide and dex alone for relapsed/refractory myeloma patients. Patients treated with Kyprolis had 8.7 months longer progression free survival (PFS) than the group with len/dex alone. This ASPIRE data was presented at the 2014 ASH conference in San Francisco.
"In clinical studies, approximately one out of three patients achieved a complete response or better on the Kyprolis in combination with lenalidomide and dexamethasone arm, which is three times more frequent than in the lenalidomide and dexamethasone arm," said Prof. Meletios A. Dimopoulos, M.D., Department of Clinical Therapeutics, National and Kapodistrian University of Athens, School of Medicine. "In addition, the regimen provided patients with more than two years without disease progression. These results are significant for patients with relapsed multiple myeloma, who are faced with worse outcomes each time they experience a relapse."
The approval gives 28 EU member countries the ability to prescribe Kyprolis in this combination. According to the Amgen press release, Norway, Iceland and Liechtenstein, as members of the European Economic Area (EEA), will make a corresponding decision based on the decision by the European Commission. Amgen will submit data from their Phase 3 ENDEAVOR study for EU approval for Kyprolis and dexamethasone alone. The ENDEAVOR study compared carfilzomib/dex vs. bortezomib/dex. According to Amgen, Kyprolis is also approved in Argentina, Israel, Kuwait, Mexico, Thailand and Colombia. Additional regulatory applications for Kyprolis are underway and have been submitted to health authorities worldwide. For more information about the announcement, read the Amgen press release.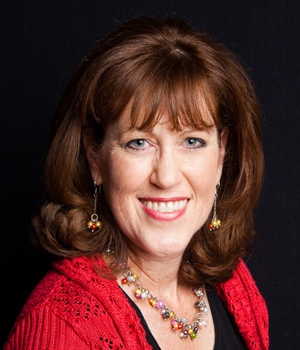 about the author
Jennifer Ahlstrom
Myeloma survivor, patient advocate, wife, mom of 6. Believer that patients can help accelerate a cure by weighing in and participating in clinical research. Founder of HealthTree Foundation (formerly Myeloma Crowd).
Thanks to our HealthTree Community for Multiple Myeloma Sponsors: