Engineered Toxin Bodies (EBTs), a New Treatment Approach for Multiple Myeloma
Our current Immuno-Oncology status
Myeloma treatment has improved markedly the last 15 years with many new available treatments. Patients are living much longer and have good therapeutic options for induction therapy and relapsed disease. The newest and most promising treatments have occurred in immunotherapy or IO (Immuno-Oncology).
During myeloma's "November to Remember" in 2015 patients and clinicians were thrilled to learn of FDA approval of Elotuzumab and Daratumumab. Both of these monoclonal antibodies require an intact immune system with functional T-cells and NK (natural killer) cells. They work by attaching to a surface antigen on the myeloma cell and marking or "flagging" it to attract T-cells to attack it as an invader, something 'foreign' to the body similar to the appearance of a bacteria or virus. In the case of Daratumumab that antigen is CD (cluster of differentiation)-38. CD-38 is a remarkably useful surface antigen in treating myeloma because it is found on essentially all myeloma plasma cells
A transformative approach: ETBs
A new and exciting IO approach is emerging as Molecular Templates and Takeda Oncology have announced plans to develop a therapeutic antibody with a much stronger mechanism of action. The two companies have worked closely since October 2016 to develop a CD-38 targeted ETB (engineered toxin body) currently called ETI 4019. ETBs have unique IO activity because they move deeply within the plasma cell instead of just flagging the cell surface. Unlike other CD38 targeted therapies ETBs are not reliant on the body's own immune system (T-cells or NK cells) for effective cell-killing responses. ETBs deliver a modified bacterial toxin within cytosol, the inner liquid material of cancerous plasma cells. Internalization of this toxin destroys protein-producing granules called ribosomes, tiny powerhouses of cellular energy. Ribosomes are small granular inclusions present in all living cells. They are the site of protein synthesis within cells and are essential for the cell's life.
Some similarities
Pairing a surface antigen-seeking antibody with another attached payload is amazing technology but it is not new. ADCs (antibody-drug conjugates) have a similar IO approach to target the delivery of cytotoxic drugs to specific cells containing unique surface antigens. In most cases, however, secondary cellular mechanisms are required for the ADC to become internalized into the cytosol. Engineered toxin bodies can induce broad-spectrum chemotherapy agents into cells giving this truly innovative technology robust activity and a unique cell-killing mechanism.
Safety issues must continuously be kept in mind. While CD-38 is a known target located on myeloma cells this surface marker is also present on healthy body cells, especially lymph nodes, spleen and brain tissue.
We have come a long way in Immuno-Oncology since 1997 when the FDA approved rituximab, an antibody against CD20 to treat lymphoma. Immuno-oncology is a solid pillar of cancer treatment every bit as important as surgery, radiation, and chemotherapy. IO is the only feasible way to totally eliminate all myeloma cells and reach our ultimate goal of cure.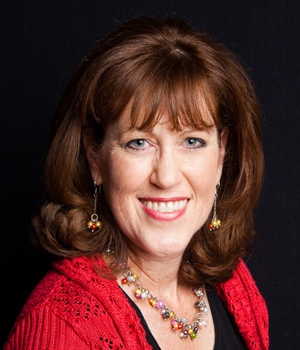 about the author
Jennifer Ahlstrom
Myeloma survivor, patient advocate, wife, mom of 6. Believer that patients can help accelerate a cure by weighing in and participating in clinical research. Founder of HealthTree Foundation (formerly Myeloma Crowd).
Thanks to our HealthTree Community for Multiple Myeloma Sponsors: