Managing Myeloma Drug Side Effects
At the European Hematology Conference in Madrid, Spain, Enrique Ocia, MD, Phd from the University of Salamanca, Spain noted that the good news in multiple myeloma is that we have an increased arsenal of therapies, prolonging life for patients. Not surprisingly, this also means that there are more side effects as more drugs are used together. With some simple tips, many of these side effects can be more easily managed.
Neuropathy
Neuropathy, or numbness or tingling in the extremities is a common side effect felt by many myeloma patients. Infused bortezomib (Velcade) has been the main culprit in the development of neuropathy. In the VISTA study, it was found that neuropathy can be decreased by changing the schedule. For example, in three different studies with various dosing schedules, the number of patients with grade 3 or 4 neuropathies were compared:
(VISTA) Twice weekly bortezomib = 34% of patients
PETHEMA/GEM) Weekly bortezomib except for 1st cycle = 14% of patients
(GIMEMA) Weekly bortezomib = 5% of patients
Weekly dosing of bortezomib or the use of subQ bortezomib was suggested. In more recent studies, data such as the CASTOR trial, 5-7% of newly diagnosed patients still had signs of peripheral neuropathy when using bortezomib. Fifty percent of those were very low grade 1 levels. Carfilzomib can also cause peripheral neuropathy but at very low levels. In the ENDEAVOR trial, only 2.2% of patients had over grade 3 issues. Ixazomib can also help lower levels of peripheral neuropathy, showing 30% of patients having low grades and only 2% of those being grade 3 or 4. So if peripheral neuropathy is causing you problems, even at low levels, don't hesitate to discuss this with your doctor. A dosing schedule change or the use of one of the newer agents may provide significant relief. Other ways to help provide relief include:
The use of pain relievers
Multi-B complex vitamins, fish oils, magnesium, potassium, folic acid
Creams like coca butter or menthol and eucalyputs-based creams
Massage
Cardio Vascular Toxicity
The message for carfizomib-related cardio vascular toxicity was "be aware, not concerned." The incidence of cardio vascular issues shows in approximately 3% of patients. The presence may be related to carfizlomib dosing. For example, in the ASPIRE trial with a dose of 27mg, 3-4% of patients had over grade 3 issues. In the ENDEAVOR trial with a dose of 56mg, that number was doubled. The issue is most important for those with prior cardiac issues as well as the elderly. Not everyone needs to be screened with an ECHO test, only those who are most vulnerable. Dr. Ocio discussed the importance of hydration but not over-hydration. He recommended using hydration before and after administering carfilzomib because it is better for renal function and to prevent tumor lysis syndrome. But if patients are over-hydrated, it can cause hypertension and cardiac trouble. He suggested carefully watching blood pressure. If it is less than 140/90, it is fine to administer carfilzomib. The good news is also that cardio toxicity is usually reversible and then patients can be retreated with carfilzomib.
Infusion Related Reactions
Many patients are now familiar with infusion related reactions common with the monoclonal antibodies daratumumab and elotuzumab. These are typically only at grade 1 or 2. Prevention strategies can include the use of:
acetaminophen (1 hour before infusion)
antihistimines
steroids given by IV prior to infusion for the first and second administration and two days after the infusion of daratumumab
leukotriene inhibitor (optional)
If infusion reactions are seen, the infusion should be stopped, the symptoms managed and then restarted at at 50% slower rate when they have been resolved. He noted that you can do this twice in a row but if you have three reactions in a row after taking steps to reduce the rate of the infusion and give all of the preparatory medications, it is best to stop the infusion completely. The subcutaneous admninistration of daratmumab shows fewer infusion related reactions than the IV administration, so this is good news for patients.
GI Symptoms
Symptoms like nausea, constipation and diarrhea are common for myeloma patients. While many of these issues are caused from high-dose chemo like melphalan during stem cell transplant, they can also be caused by bortezomib. Together, you and your doctor can consider ways of managing these side effects with a combination of diet and medications.
Nausea: domperidone, allzapride, metoclopramide
Constipation: Fiber-rich diet (watermelon and butternut squash are winners here), adequate fluids, exercise or laxatives
Diarrhea: Diet (bananas, toast, apples, rice) or loperamide, diphenoxylate + atropine and probiotics
Deep Vein Thrombosis
The immunomodulator drugs (lenalidomide and pomalidomide) can cause DVT. If there is a single risk factor for DVT, the suggestion is to use one aspirin per day. If there are more than two risk factors, use blood thinners.
Renal Toxicity
Proteasome inhibitors, immunomodulators, antiviral medications, antibiotics and bisphosphonates can all impact the kidneys. For the proteasome inhibitors, the dose can be reduced. No dose reduction for thalidomide is necessary, but dose reduction could be implemented for lenalidomide.
Infections
Infections are a common side effect of an immune system. It was suggested to use Granulocyte-colony stimulating factor (G-CSF). If this isn't enough, then dosing of the immunomodulators should be lowered. Low platelet counts can be caused by immunomodulators and proteasome inhibitors. These can be managed with platelet transfusions and dose reductions. As is common, patients should be given acyclovir and be vaccinated for influenza.
Skin Rash
Immunomodulators can cause skin rashes. Most are low grade, but 5-10% of patients can have severe issues. Topical steroids are typically given and in severe cases, oral steroids or drug discontinuation may be needed.
Lenalidomide Secondary Cancers
There is data showing that lenalidomide can cause secondary solid tumor and hematology cancers. These are more common when combined with melphalan and in the elderly. Lenalidomide maintenance was studied in 7 phase III trials. There was a 6.9% chance of a secondary cancer with lenalidomide compared to 4.8% in the no lenalidomide arm. However, the risk of dying from myeloma is higher than risk of secondary primary malignancies. The benefit of lenalidomide maintenance is approximately 2.5 years of longer survival. Many times, patients think they need to suffer through the side effects thinking they are just part of dealing with myeloma and treatment. You should ALWAYS discuss your side effects with your doctor to see if they can be reduced. Your quality of life is key in the management of myeloma.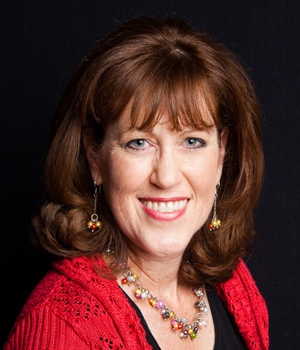 about the author
Jennifer Ahlstrom
Myeloma survivor, patient advocate, wife, mom of 6. Believer that patients can help accelerate a cure by weighing in and participating in clinical research. Founder of HealthTree Foundation (formerly Myeloma Crowd).
Thanks to our HealthTree Community for Multiple Myeloma Sponsors: