EHA 2017: Elotuzumab Shows Long-Term Impact in 4-Year Study Follow-Up
Bristol-Myers Squibb presented four year updated data from their ELOQUENT-2 Trial, a trial enrolling 646 relapsed or refractory myeloma patients comparing elotuzumab/lenalidomide/dexamethasone vs. lenalidomide/dex. The triple combination therapy showed a 50% improvement in progression free survival (21%) compared to the len/dex doublet (14%). The Elo/len/dex (ELd) benefits were consistent at year 2, 3 and 4 follow-up. Patients with high risk myeloma showed a risk reduction of 36% and more than a doubling of progress free survival compared to the len/dex group. Patients who responsed to the triplet therapy (overall response rate) was 79% vs. 66% for the doublet. The triplet also had a median overall survival of 48 months vs. 40 months for len/dex. The survival shown on a Kaplan Meier survival curve was maintained over time in favor of Elo/Len/dex vs. Len/dex.
"These extended four-year follow-up data demonstrated that adding Empliciti to Ld yielded clinically relevant improvements and reductions in the risk of disease progression or death for patients with relapsed/refractory multiple myeloma, compared to Ld alone," Meletios A. Dimopoulos, M.D., ELOQUENT-2 investigator and professor and chairman of the Department of Clinical Therapeutics at the National and Kapodistrian University of Athens School of Medicine. "This data at four-year follow-up is particularly notable as it suggests the ability of this Immuno-Oncology agent to build a sustainable immune response in some patients with advanced multiple myeloma." "The long-term efficacy data for Empliciti in patients with advanced multiple myeloma shows the combination of this Immuno-Oncology agent with standard lenalidomide/dexamethasone treatment can improve patient outcomes," said Jonathan Leith, Ph.D., hematology development lead, Bristol-Myers Squibb. "These findings illustrate Bristol-Myers Squibb's commitment to exploring how Immuno-Oncology agents might best help appropriate patients."
To find all elotuzumab clinical trials, click here: Elotuzumab Clinical Trials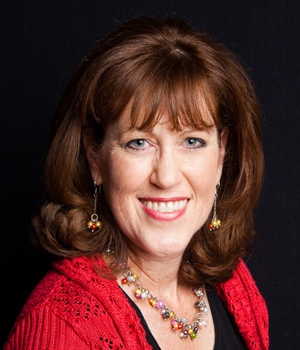 about the author
Jennifer Ahlstrom
Myeloma survivor, patient advocate, wife, mom of 6. Believer that patients can help accelerate a cure by weighing in and participating in clinical research. Founder of HealthTree Foundation (formerly Myeloma Crowd).
Thanks to our HealthTree Community for Multiple Myeloma Sponsors: