Early Treatment Shows Benefit for Smoldering Myeloma Patients
In the past, smoldering myeloma patients were told to "watch and wait" until progression. Dr. Maria-Victoria Mateos, MD, PhD of the Spanish group at the Investigación Biomédica de Salamanca in Salamanca, Spain was one of the first to introduce the idea that starting treatment on patients with smoldering myeloma might be a good idea, especially for patients who had "high-risk" smoldering myeloma. High-risk smoldering myeloma means that a patient is likely to progress quickly to active myeloma based on the M-protein levels or other testing indicators. It does not mean that they have traditional "high-risk" genetic features. According to a recent multi-decade study of MGUS and smoldering myeloma patients, the risk of progressing from smoldering myeloma to active myeloma is 10% per year for the first 5 years. After 5 years, the risk of progression decreased to 3% per year for the next 5 years and ∼1% per year thereafter. Recently, Dr. Mateos and her colleagues showed in a recent study called the QuiRedex trial (phase 3) that early treatment with lenalidomide plus dexamethasone prolonged time to progression and extended survival compared to no treatment for patients who had high-risk smoldering myeloma. In the study of 119 patients, half were randomly assigned lenalidomide and dexamethasone or no treatments. In the len/dex arm, patients had 4-week cycles of lenalidomide (25 mg/day on days 1-21) and dexamethasone (20 mg/day on days 1-4 and 12-15). Following the initial cycles, the therapy group also received maintenance therapy with 4-week lenalidomide cycles (10 mg/day on days 1-21) for up to 2 years. When they checked patients after 45 months, the median for patients who had not received treatments was 21 months, whereas the median was not reached yet for patients receiving the len/dex arm. But some smoldering myeloma patients wonder whether early treatment may complicate their disease, killing off easy-to-treat clones of myeloma and leaving the more aggressive clones to grow. Most patients have several kinds of clones when they are diagnosed and myeloma is notorious for evading treatment and becoming more aggressive over time. Dr. Mateos and her colleagues looked at this issue during this study. Looking at results after 75 months, time to progression was better on treatment (23 months until progression for patients on no treatment vs.median not reached on len/dex arm) AND fewer patients in the therapy arm progressed to active myeloma ((39% vs. 86%) or had died at the time of data cutoff (18% vs. 36%). Overall survival is a tricky measurement in smoldering myeloma (neither arm reached median overall survival for this study) because smoldering myeloma patients have many years of life ahead of them with a wealth of treatment options available.
"The standard of care for most patients with smoldering multiple myeloma is observation until the development of myeloma-defining events," Maria-Victoria Mateos, MD, PhD, associate professor of hematology at Instituto do Investigación Biomédica de Salamanca in Salamanca, Spain, and colleagues wrote. "However, this no-treatment approach, which was probably suitable in the era of restricted treatment options also associated with notable toxic effects, might not be the best options in a new era of myeloma treatment."
To find clinical trials for smoldering myeloma, click here: Smoldering Myeloma Clinical Trials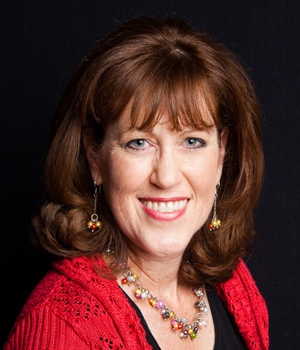 about the author
Jennifer Ahlstrom
Myeloma survivor, patient advocate, wife, mom of 6. Believer that patients can help accelerate a cure by weighing in and participating in clinical research. Founder of HealthTree Foundation (formerly Myeloma Crowd).
Thanks to our HealthTree Community for Multiple Myeloma Sponsors: