Dr. Parameswaran Hari of the Medical College Of Wisconsin Selects His top 6 ASH 2018 Abstracts
When I first started my web site myelomasurvival.com I asked myeloma specialists for the life expectancy of their newly diagnosed myeloma patients. Of all those who provided information, Dr. Parameswaran Hari had some of the best survival rates in the USA.

Dr. Parameswaran Hari is Professor of Medicine, Section Head - Hematological Malignancies and BMT, Division of Hematology Oncology Medical College of Wisconsin in Milwaukee. He received his medical degree at Central University of Pondicherry, India, and completed postgraduate training in internal medicine and hematology in the United Kingdom. In addition, Dr. Hari completed a residency in internal medicine at Jefferson Health, Lankenau Hospital in Philadelphia, as well as a fellowship in oncology at the Medical College of Wisconsin. Dr. Hari is board certified by the Royal College of Physicians (internal medicine), Royal College of Pathologists (clinical a laboratory hematology), and holds membership in the American Society of Hematology. He is also the scientific director of the plasma cell disorders working committee of the Center for International Blood and Marrow Transplant Research (CIBMTR). Dr. Hari's primary interests are in autologous and allogeneic hematopoietic stem cell transplantation and plasma cell disorders, multiple myeloma, AL amyloidosis and other monoclonal gammopathies. Dr. Hari has chosen his 6 best of the best ASH 2018 abstracts which follow. You can click on the abstract number or the description to view the expanded abstract detail.

1) Abstract 598 - Results of the Pivotal STORM Study (Part 2) in Penta-Refractory Multiple Myeloma (MM): Deep and Durable Responses with Oral Selinexor Plus Low Dose Dexamethasone in Patients with Penta-Refractory MM

Pivotal study and the emergence of a new agent called Selinexor that will hopefully change the prognostic needle for those with high risk and multiply-refractory disease.

2) Abstract 303 - Phase 2 Study of Venetoclax Plus Carfilzomib and Dexamethasone in Patients with Relapsed/Refractory Multiple Myeloma

One of the best results ever for multiply-relapsed patients and the efficacy in patients without t(11:14) is encouraging.

3) Abstract 121 - Carfilzomib-Lenalidomide-Dexamethasone (KRd) Induction-Autologous Transplant (ASCT)-Krd Consolidation Vs Krd 12 Cycles Vs Carfilzomib-Cyclophosphamide-Dexamethasone (KCd) Induction-ASCT-Kcd Consolidation: Analysis of the Randomized Forte Trial in Newly Diagnosed Multiple Myeloma (NDMM)

A new standard in emerging for younger patients with superior induction and Auto transplant. In terms of MRD negativity and complete response(CR) rates, KRD 12 and KRD with transplant and KRD consolidation were similar but superior to KCD. More than 50% minimal residual disease (MRD) negativity is a great boon for newly diagnosed patients.

4) Abstract 1009 - Tandem Autologous Transplantation and Combined Infusion of CD19 and Bcma-Specific Chimeric Antigen Receptor T Cells for High Risk MM: Initial Safety and Efficacy Report from a Clinical Pilot Study

CAR-T and how to use this technology is our next big debate. Early use of this technology after a tandem transplant and hitting both CD19 and BCMA – is this the way to a cure? I remain very excited that this was feasible and at this early time point patients are doing well.

5) Abstract 1010 - Treatment with AMG 420, an Anti-B-Cell Maturation Antigen (BCMA) Bispecific T-Cell Engager (BiTE®) Antibody Construct, Induces Minimal Residual Disease (MRD) Negative Complete Responses in Relapsed and/or Refractory (R/R) Multiple Myeloma (MM) Patients: Results of a First-in-Human (FIH) Phase I Dose Escalation Study

The BCMA fight is on – off the shelf BiTE vs. CAR-T vs. Antibody drug conjugate. BCMA BiTEs seem potent and that bodes well for the patients who are waiting to get on CAR-T trials and unlike CARS – BiTes are infused over and over again.

6) Abstract 955 - Updated Analysis of a Phase 1, Open-Label Study of LCAR-B38M, a Chimeric Antigen Receptor T Cell Therapy Directed Against B-Cell Maturation Antigen, in Patients with Relapsed/Refractory Multiple Myeloma

Update of the much vaunted Legend CAR-T study – the results still look very good and better than any other CAR product (albeit in less heavily pre-treated patients).


Thank You Dr. Hari for supporting the efforts to provide the myeloma patient community with a data driven approach to selecting a myeloma specialist. Thank you for your leadership in exceptional myeloma patient care.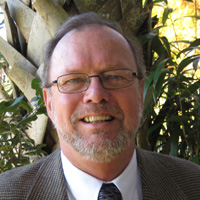 about the author
Gary Petersen
Gary is a myeloma survivor and patient advocate. His work centers around helping patients live longer by helping them to find facilities who are beating the average survival statistics. You can find Gary's site at www.myelomasurvival.com and follow him on Twitter at @grpetersen1
Thanks to our HealthTree Community for Multiple Myeloma Sponsors: