Donor Natural Killer Cell Therapy in Progress at University of Nebraska
Natural killer cells are yet another immunotherapy approach being developed in multiple myeloma. According to the University of Nebraska:
NK cells are a type of white blood cell. NK cells play important roles in immune defenses against infected cells and tumor cells and also help regulate the immune response. As their name suggests, these cells have the ability to kill other cells. There are factors found on the surfaces of the NK cells and the potential target cells that help signal to the NK cells and let them know whether the target cell is abnormal or foreign to the body and therefore should be killed or whether the target cell is normal and therefore should not be killed. Because of the ability of NK cells to recognize and kill cancer cells, there has been much interest in the use of these cells as anti-cancer therapy.
The use of natural killer (NK) therapy can include both autologous (your own) NK cells or donor NK cells. Being that myeloma patient's NK cells may be dysfunctional and escape the normal activity of these fighter cells and chemotherapy can damage a patient's NK cells, researchers are studying the use of donor NK cells. The study thus far has included NK cells derived from umbilical cord blood cells which are then grown in a laboratory. The use of donor NK cells would also mean that the treatment would be prepared in advance and available "off-the-shelf." Nebraska Medicine is participating in a clinical trial involving cord blood-derived NK cells for multiple myeloma patients that is an additional treatment to a standard autologous bone marrow transplant. For patients enrolled in the NK cell trial, an infusion of the NK cells is given after the infusion of their own stem cells. The purpose of this study is to determine what the optimal timing of the NK cell infusion is relative to the stem cell infusion and to make sure that the NK cells can be given safely. The hope is that the NK cell infusion, given after the high dose chemotherapy and during the time when the bone marrow (and immune system) is being re-set, will optimize the ability of the NK cells to target and kill any remaining myeloma cells. To learn more about this study, click here: NK Cell Clinical Trial Dr. Sarah Holstein and myeloma patient Nancy Gessman share more about the open study in the video below.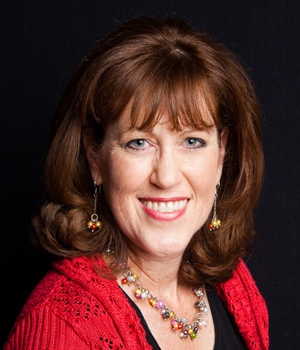 about the author
Jennifer Ahlstrom
Myeloma survivor, patient advocate, wife, mom of 6. Believer that patients can help accelerate a cure by weighing in and participating in clinical research. Founder of HealthTree Foundation (formerly Myeloma Crowd).
Thanks to our HealthTree Community for Multiple Myeloma Sponsors: