Diet and Multiple Myeloma (Part 4): Toasting the New Year
BY DANNY PARKER Ironically, one of my best friends on the planet has multiple myeloma too and he knew he had it for two years before I learned about my own errant plasma cells. Strange world department.
Anyway, I was about 50 days out from my stem cell transplant and was just feeling generally terrible. Yucky, in fact. I decided that I wanted a glass of wine. And not just any old glass of wine. I was staying with my caretaker, Sharon and my brother in law Mickey in Fremont, California, and they collect wine. Anyway, I discussed my question with my friend, John, who was also there to visit me. Should I have it? Or just continue with grape juice. "Hmmm," he considered thoughtfully. "You know, Danny, you can't be too good…" He said that with some conviction. And I think he may be right.
That night, I had a glass of Narsai Cabernet Savignon, and really enjoyed it. My sister watched me carefully to see if we'd be calling 911 (she's lovingly hyper-vigilant). Not a chance. Anyway, it turns out that while wine or alcohol is not recommended during induction therapy or soon after a transplant, the jury is out on whether alcohol is bad for otherwise healthy myeloma patients. I did fess up to my Nurse Practitioner, but she seemed unimpressed, more concerned with my lack of weight gain than my wine confession.
Indeed, the available evidence suggests drinking a bit might be okay—perhaps even helpful. The study we examined last time of the 179 Connecticut women found that "alcohol consumption was inversely related to the risk of multiple myeloma." In fact, one study after another as found the same thing. Drinking seems to make developing myeloma less likely.
One with a large Italian cohort. There are others, but you get the picture…
We might be better to drink a little! Crazy, huh? How can that be?
The immediate answer is we really don't know, but the fact that this comes out from one study after another indicates there is likely something to it. For a time, puzzled medical researchers pointed to small sample sizes and statistically confounding factors as the reason for these surprising results. However, that doubt has been blown out of the water recently by a massive study of pooled myeloma patients compared against a very large control group and evaluated by savvy power-statisticians with the National Cancer Center Institute.
The study consisted of over 4,146 persons with multiple myeloma and 18,432 controls. Its conclusions reinforced earlier findings: drinking alcohol was associated a 25% reduced risk for developing the disease in men and 12 % in women.
Amount of drinking and type of alcoholic beverage was not significant.
One further caution is that alcohol reducing the risk of developing myeloma may not equate to a similar influence to retard the disease once we already have it. Still, the massive sample size and the corroboration of other studies is intriguing. Another caution: while drinking does not seem associated with risk of developing multiple myeloma, it is statistically associated with increased risk of developing breast cancer, esophageal cancers and others.
Still, there is precious little evidence that a little wine to drink will doom a myeloma patient. Indeed, there may be some advantages— particularly from red wine that contains resveratrol which has been associated with inhibition of myeloma cells.
Moreover, a study at MD Anderson found resveratrol used with treatments such as Velcade and thalidomide (of which Revlimid is a derivative) helped somewhat increase their effectiveness:
Of course, these findings did not come from patients slugging down red wine with Revlimid, but rather from resveratrol supplements which we will talk about in due time.
And while the above studies are not a valid reason to start drinking or to increase alcohol consumption, the finding may mean that a well-chosen red wine might be acceptable when not undergoing treatment. [Note: You should consult your doctor]. Moderation is also important, right?
In any case, the New Year of 2017 is upon us. And, if you're like me, being here for it is good news enough.
Perhaps this news is in time for you to toast your good fortune to celebrate that auspicious event with your good family and friends.
Enjoyment!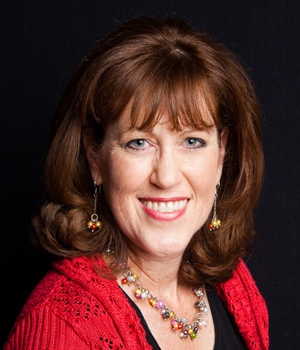 about the author
Jennifer Ahlstrom
Myeloma survivor, patient advocate, wife, mom of 6. Believer that patients can help accelerate a cure by weighing in and participating in clinical research. Founder of HealthTree Foundation (formerly Myeloma Crowd).
More on Life With Myeloma
Thanks to our HealthTree Community for Multiple Myeloma Sponsors: