Early Stem Cell Transplant Improves Progression Free Survival But Not Overall Survival in Multiple Myeloma Patients
Stem cell transplant with a triplet combination improves progression-free survival (PFS) in myeloma patients by 20 months compared to the triplet combination alone, according to Paul Richardson, MD of the Dana Farber Cancer Institute at the ASCO 2022 conference in Chicago. However, patients had similar overall survival in each treatment group whether they used early or late transplant.
Dr. Richardson's plenary talk about the DETERMINATION trial was one of the most anticipated presenations at the meeting because it represents over 6 years of data to answer the question - does transplant make things better for myeloma patients or not?
The study included 722 patients with multiple myeloma from 56 myeloma academic centers in the United States. All patients received Revlimid/Velcade/dex as induction therapy. Half of the patients continued to stem cell transplant with Revlimid maintenance. The other half had their stem cells collected and went onto Revlimid maintenance.
| | | |
| --- | --- | --- |
| | RVd with SCT | RVd alone |
| Progression Free Survival | 67.5 months | 46.2 months |
| Overall survival | 85% | 85% |
| Treatment related deaths | 6 | 1 |
| Partial response or better | 97.5% | 95% |
| Complete response or better | 46.8% | 42% |
| 5-year survival | 79.2% | 80.7% |
Other factors are important. The addition of lenalidomide maintenance in both groups helped to slow progression. The stem cell transplant group had longer progression-free survival (i.e. longer remission time) but the transplant group had an increased risk of developing secondary leukemia and myelodysplasia (MDS) (10 patients) within 6 years after transplant compared to no patients in the non-transplant group. This is a small percentage (1.3%) of patients, but perhaps this demonstrates that using melphalan and longer term Revlimid together increases risk of secondary cancers.
For myeloma patients who have undergone transplant, it was not a surprise to learn that the transplant comes with harsher up-front side effects, but those remained temporary side effects with a recovery of normal quality of life over a 3-4 month period.
Interestingly, patients who had lingering disease and were minimal residual disease (MRD) positive after the first RVd therapy had longer progression free survival if they received early transplant vs. late transplant. However, if patients were MRD negative after their first RVd therapy, they did just as well whether they had early transplant or not.
This means that checking MRD negativity after the induction therapy and before transplant can be a way to personalize treatment for each patient.
Dr. Richardson commented:
"Our study provides important information about the benefits of transplant in the era of highly effective novel therapies and continuous maintenance, as well as the potential risks, to help patients and their physicians decide what approach may be best for them. This is particularly relevant as we have now further improved the induction treatment for younger patients with newly diagnosed myeloma using quadruplet regimens incorporating monoclonal antibodies, such as RVd combined with daratumumab."
The patients will continue in the study to keep gatering data on overall survival and long-term safety concerns. Genetic testing to identify if certain therapies are related to the creation of new genetic mutations is ongoing.
This study further confirms that standard myeloma therapies can be used in individual situations to accomplish the best possible outcome for each patient with the knowledge from a myeloma expert.
Here's Dr. Heinz Ludwig's take on Dr. Richardson's discussion from the European Hematology Association (EHA) meeting.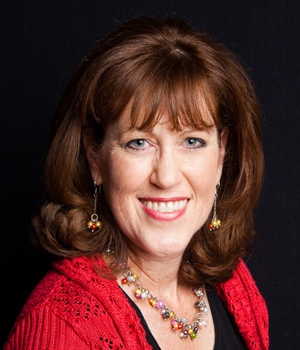 about the author
Jennifer Ahlstrom
Myeloma survivor, patient advocate, wife, mom of 6. Believer that patients can help accelerate a cure by weighing in and participating in clinical research. Founder of HealthTree Foundation (formerly Myeloma Crowd).
Thanks to our HealthTree Community for Multiple Myeloma Sponsors: