Day 9 of Myeloma Giving: Donate to Myeloma Research
From December 10 – 22, the Myeloma Crowd is sharing 12 Days of Myeloma Giving. Please share this post and invite your friends and family to participate. Each day we will share something you can give to lift others. These gifts will save lives, lengthen lives and makes lives happier and more meaningful – maybe even your own.
Donate to the Myeloma Crowd Research Initiative
When I was diagnosed in 2010, it was heresy to say that myeloma could potentially be cured. The doctors would never use those terms, saying instead that the best they could ever hope for was to turn it into a chronic condition.
That wasn't acceptable news to me. I was 43 and didn't want to live just 10 more years, I wanted to live another 50 years.
At the Myeloma Crowd, we've tried to fill holes that exist in the world of myeloma. And not having a cure for this terminal blood cancer is a big one.
We created the Myeloma Crowd Research Initiative (MCRI) and invited an expert Scientific Advisory Board to help choose projects to fund. The first time we did this, we raised $500,000 for two immunotherapy projects - one for a new CAR T treatment going after CS1 and BCMA and a T cell immunotherapy called MILs (marrow infiltrating lymphocytes). Absolutely 100% of the funds donated were given to these two projects. We took nothing out for salaries, rent or other expenses. And these projects are now well on their way to the clinic.
Now, 8 years later, experts are using the word CURE. Some myeloma experts have told us that they believe 10-15% of myeloma patients are potentially cured, but they don't know who, how or why. Could we find a cure for a certain number of patients, even with today's approved therapies? There are so many drugs in myeloma care today and many more coming soon in clinical trials. It's stunning what is happening in the world of myeloma. What if we "optimized" care for each patient individually? Could more patients be cured? We think so.
Our current MCRI campaign is fundraising around three specific projects and 100% of donations will be given to these talented researchers to help us identify more personally relevant treatments to lengthen life for each and every patient and to drive towards curative strategies.
Your donation will fund these three projects: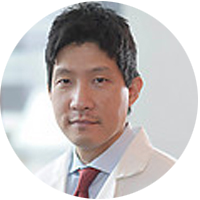 David Chung, MD, PhD
Memorial Sloan Kettering Cancer Center
Why do some multiple myeloma patients relapse early after stem cell transplant while others stay in remission for many years? The patient's immune system may be a key factor. Dr. Chung's research will review patients who have undergone stem cell transplant. He will study three different parts of their immune system after transplant – T cells, lymphocytes and myeloid derived suppressor cells (MDSCs) and will compare patients with early vs. late relapse. He will then combine that immune system signature with the myeloma genetics of each patient to understand the impact they have together.
Donate to Dr. Chung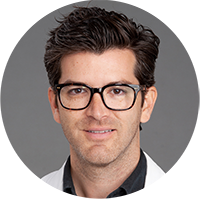 Cesar Rodriguez, MD
Wake Forest University
Testing Your Individual Myeloma Tumor Against Available Myeloma Therapies
Each myeloma patient's tumor is unique and can change over time. Dr. Rodriguez is using a new 3D organoid tumor modeling platform which allows the testing of over 50 myeloma treatment combinations against your specific tumor (including your bone marrow microenvironment) to identify which treatments will work best for your type of myeloma. This personalized approach will help you find useful drug combinations that will have the most impact and avoid treatments that will be ineffective.

Donate to Dr. Rodriguez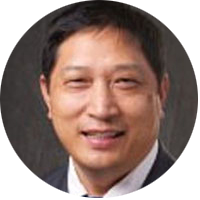 Fenghuang (Frank) Zhan, PhD
University of Iowa
Targeting CD24 to Eliminate Myeloma Stem Cells
Myeloma stem cells (or early progenitor cells before they become plasma cells) may not be killed with current myeloma therapies and could be the cause of relapse. Dr. Zhan has identified the presence of CD24 as a strong candidate as a cancer stem cell marker and believes that high CD24 levels lead to more aggressive myeloma and earlier death. His work will test patient samples for the presence of CD24 and assess outcomes while also identifying CD24 monoclonal antibodies that could impact this target.
Donate to Dr. Zhan
Please donate and share this article today. We have raised $100,000 of our targeted $500,000 and need your support in making myeloma treatment more personal and more effective for us all.
Donate to the Myeloma Crowd Research Initiative