Daratumumab (Darzalex) Financial Assistance Program
Patient assistance programs are available for some commonly used myeloma treatments - for the drug costs themselves and/or for co-pay assistance. Many of these programs are significantly underutilized, so please call and find out if these programs apply to you, even if you are not financially distressed. The following support is offered by Janssen for the drug daratumumab (DARZALEX®).
If You Have Commercial Insurance
Janssen CarePath Savings Program for DARZALEX®
The Janssen CarePath Savings Program for DARZALEX® may provide a rebate for your
out-of-pocket
DARZALEX® costs. If eligible, you will pay no more than $10 per infusion. For infusions
1-8
, you pay $5 per infusion. For infusions 9+, you pay $10 per infusion. Maximum benefit per calendar year is $15,000. Not valid for patients enrolled in Medicare or Medicaid. Other restrictions may apply. Rebates are determined by medication cost only and not the cost associated with
intravenous (IV) infusion
. For additional details, including complete eligibility and restrictions, please visit
ww.CarePathSavingsProgram.com/DARZALEX
or call 877-CarePath (877-227-3728).
If You Have Medicare
Janssen CarePath can refer you to the Medicare Savings Program to discuss eligibility and program benefits. To learn more about eligibility and how the Medicare Savings Program can help you pay for Medicare Part B products, visit
www.Medicare.gov/contacts
, click on the link for "Medicare Savings Programs (MSPs)" under "Other helpful websites," and select the appropriate state.
If You Have Medicare, Medicaid, TRICARE, or Commercial Insurance
If eligible, you may be able to receive cost assistance through .
Other Resources
The Johnson & Johnson Patient Assistance Foundation, Inc. (JJPAF) is committed to providing access to uninsured patients who lack the financial resources to pay for their medicines. If you need DARZALEX
®
and are uninsured and unable to pay for your medicine, please contact a JJPAF program specialist at 1-800-652-6227, 9:00
am
to 6:00
pm
ET, or visit the foundation website at
www.JJPAF.org
to see if you might qualify for assistance. For more information on these programs, please call Janssen CarePath at 1-844-55DARZA (1-844-553-2792), Monday through Friday, 8:00
am
to 8:00
pm
ET, and speak to a Janssen CarePath Care Coordinator. For a comprehensive list of cost support programs related to DARZALEX
®
, visit www.JanssenPrescriptionAssistance.com/DARZALEX.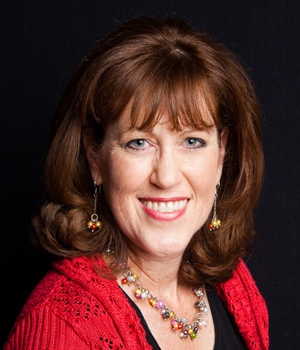 about the author
Jennifer Ahlstrom
Myeloma survivor, patient advocate, wife, mom of 6. Believer that patients can help accelerate a cure by weighing in and participating in clinical research. Founder of HealthTree Foundation (formerly Myeloma Crowd).
More on Life With Myeloma
Thanks to our HealthTree Community for Multiple Myeloma Sponsors: