CURE Reports - A New Lease on Life: Treatments Are Extending Life Expectancies for Myeloma Patients
Four new drugs, and novel treatment combinations, are further extending life expectancy for patients with multiple myeloma.
CURE magazine has recently published an informative and hopeful article about how myeloma treatments are extended life and quality of life more than ever. The article can be read in its entirety by clicking here. Highlights include the story of Carolyn Higgins who had MGUS (monoclonal gammopathy of undetermined significance), elevated M proteins that are not actually associated with myeloma, but may or may not lead to a diagnosis of this type of blood cancer.
She checked in with a doctor quarterly to monitor the protein levels, which continued to rise. Within six months, she was diagnosed with multiple myeloma. Her doctors gave her two to five years. That was almost nine years ago. Higgins has continued to live her life – exercising, going to church and hosting sleepovers for her granddaughters – with the help of two of the four new drugs approved by the U.S. Food and Drug Administration (FDA) in 2015 for the treatment of myeloma.
Farydak (panobinostat), Empliciti (elotuzumab), Darzalex (daratumumab) and Ninlaro (ixazomib) all got the nod from the FDA last year. Each of the former three is the first in its class approved to treat multiple myeloma. The nature of myeloma treatment for many people who live with the disease is to stay on one therapy or drug combination for as long as it works and then switch to another. So while experts don't yet consider the blood cancer curable, each new drug to hit the market has the potential to further extend the time that one can live with the condition. For many people, multiple myeloma is a chronic condition to be managed.
"More patients are living longer. The number of patients at 10 years, even in complete remission, is steadily increasing," says Sundar Jagannath, director of the Multiple Myeloma Program at Mount Sinai Hospital in New York City. "People who are diagnosed now, because these drugs were approved in 2015, can expect that their life expectancy has been improved by yet another year, so the median life expectancy will continuously go up."
Moreover, many patients are living not only longer, but better. Many of the newer drugs have fewer side effects, and delaying progression of the disease improves quality of life.
First line treatment for myeloma
Multiple myeloma is considered stage 2 or higher when cancer levels increase and a person begins to have symptoms that require treatment. These symptoms may include bone damage, kidney problems or a dangerous buildup of protein in the organs called light chain amyloidosis. The goal of first-line treatment is to eliminate the myeloma cells and lower abnormal antibodies and associated proteins completely or almost completely. About 30 to 50 percent of people achieve that goal. Doctors choose drugs based on the stage of disease and the patient's age and kidney function. While some drugs work alone, many drugs work best in combinations of two or more.
A study presented in December at the American Society of Hematology's annual meeting suggests that the three-drug combination of Velcade (bortezomib), Revlimid (lenalidomide) and dexamethasone is the best option as a first treatment for multiple myeloma.
Two of the three proteasome inhibitors, Velcade and Kyprolis (carfilzomib), are IV drugs that patients must receive at an infusion center once or twice a week. Late last year, the FDA approved the first-ever oral drug in this class, Ninlaro, to be taken in combination with Revlimid and dexamethasone. The oral drug, which is approved for use in people who have already tried another medication, could improve quality of life for those who take it."The incidence of neuropathy is significantly lower when you give an oral proteasome inhibitor," says Sagar Lonial, chair of the Department of Hematology and Medical Oncology at Emory University School of Medicine and chief medical officer at Emory's Winship Cancer Institute. Because it's an oral drug, patients can take it on their own without weekly trips to a health care facility. This could make the drug a viable option as maintenance therapy for people at high risk for relapse. "There's a lot of interest in using proteasome inhibitors in patients with high-risk myeloma. But you've got to come in the office. An oral drug that you could give once a week would be a lot easier," says Lonial.
Revlimid is one of three immunomodulating agents, along with Thalomid (thalidomide) and Pomalyst (pomalidomide), approved for multiple myeloma. These drugs can help improve the immune system's response to myeloma. Dexamethasone is a corticosteroid that can reduce inflammation, swelling and pain in places where myeloma is causing damage. Corticosteroids can enhance the effects of chemotherapy and immunomodulatory drugs. Alone, in high doses, they can fight myeloma directly. Corticosteroids can increase appetite, raise blood sugar and cause weight gain, sleep disturbance, irritability and hyperactivity.

While Velcade with Revlimid and dexamethasone is what many now consider the best first-line treatment for multiple myeloma, it doesn't make stem cell transplant obsolete. "We've seen in clinical trials that remission duration is clearly better for patients who go on to have the transplant early after this medication regimen than for those who wait until relapse," says Lonial.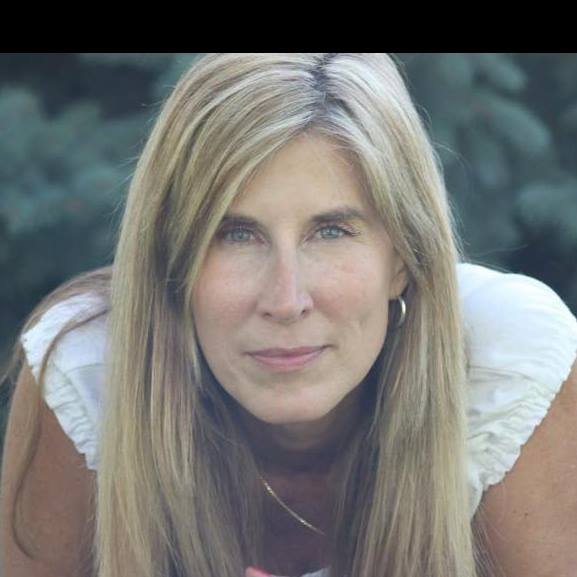 about the author
Lizzy Smith
Lizzy Smith was diagnosed with myeloma in 2012 at age 44. Within days, she left her job, ended her marriage, moved, and entered treatment. "To the extent I'm able, I want to prove that despite life's biggest challenges, it is possible to survive and come out stronger than ever," she says.
Thanks to our HealthTree Community for Multiple Myeloma Sponsors: