CURE Magazine: Caring for the Myeloma Caregiver
Seen originally on CURE Magazine
Written by Colleen Moretti
It is important that caregivers take care of not only the patient, but also themselves, as the diagnosis may affect their mental health.
Caregivers for patients with multiple myeloma may experience high levels of stress and anxiety as a result of forgetting to care for themselves during the cancer journey, according to recent study results.
"The reason we did this work is that there is a lack of research into what the caregiver experience is like in multiple myeloma," Dr. Elizabeth O'Donnell, lead study author and assistant professor at the Dana-Farber Cancer Institute in Boston, said in an interview with CURE®. "Multiple myeloma is an incurable blood cancer … and most patients are treated for, on average, seven-and-a-half years or more. But as a result, the burden of being treated for myeloma can be quite significant both for patients and caregivers."
The study, which was published in the journal Blood Advances, included 127 caregivers for patients with multiple myeloma. The rates of clinically significant anxiety, depression and post-traumatic stress disorder were 44.1%, 15.8% and 24.4%, respectively.
Compared with patients with multiple myeloma, caregivers reported higher rates of clinically significant anxiety (22.5% versus 44.4%).
"These results mean having a loved one who has a diagnosis of multiple myeloma and is going through therapy does impact the caregiver's quality of life and emotional well-being," O'Donnell noted.
This is true for Marsha Calloway-Campbell, from Cincinnati, who has been a caregiver for her husband since he received his diagnosis of multiple myeloma in January 2017. While her husband was in the hospital during diagnosis and treatment, she rarely left his side, which significantly affected her quality of life.
"As the caregiver, the diagnosis was devastating," she said in an interview with CURE®. "I had to think in a moment, 'OK, I'm his caregiver (and) his advocate, (so) I need to stay in this hospital every second.' That was the pressure I put on myself."
Calloway-Campbell was worried she couldn't walk out of the hospital room because a doctor may come in to give them news; she knew nothing about the disease and didn't want to miss a moment. Like many other caregivers, she also had to worry about finances and telling their daughters, but eventually she was able to cross that off the list. What she did do every day during a monthlong stay in the hospital was cry. But eventually, she crossed that off the list too.
"I would cry daily for him," she recalled. "But I had to stop crying at some point. In my mind, there was a lot of self-talk: 'Marsha, you're sitting here crying, (and) that's not helping anything.'"
She began to use her experience as a lawyer to help her through, and she would think of her husband as a client. When her clients came to her with an issue, she didn't cry for them.
"For me to get through, I had to put myself on survival mode and act as a lawyer so I wasn't falling apart every time somebody said something to me about his disease," she said.
Holding on to Hope
Although Calloway-Campbell had a hard time understanding the diagnosis, she knew what it would take and what the prognosis entailed. She understood it was an incurable disease because a friend of hers, who is her primary care physician, explained it to her before the diagnosis was definitive.
"She was able to give me some information at the time, and I remember her saying to me, 'It's incurable, but it's treatable,'" Calloway-Campbell said.
However, not all caregivers can accept the prognosis. Although most caregivers (84.2%) reported that the oncologist informed them the patient's cancer was incurable, only 50.9% acknowledged it was terminal and 53.6% acknowledged it was incurable.
O'Donnell explained that there can be a variety of reasons that caregivers do not fully grasp the prognosis of their patient. For one, it could be an issue of terminology — "terminal" and "incurable" may have different meanings to some. Another reason could be that caregivers do not want to accept the prognosis because they still hope.
"There is always just hope," she explained. "Is it a question of by owning it or saying it, are they somehow extinguishing their own hope? I think we need to better understand that piece of prognostic understanding and what that word means to (individuals) when we ask it."
Take to Give
O'Donnell explained that these results highlight the need for caregivers to pay attention to themselves and take care of what they need so they can better take care of the patient.
"It is often said that myeloma is a marathon not a sprint, so pacing oneself is a good place to start (for caregivers)," she said. "There are so many (individuals) who mean well and want to give to their loved one, but you have to have something for yourself in order to give it to someone else."
However, it can be hard for some caregivers, like Calloway-Campbell, to begin caring for themselves.
"I struggle. I struggle with the 'for me part,' honestly I do," she said. She explained that when her husband first came home from the hospital, he couldn't walk and he needed help to eat, and she was responsible for tracking everything, including his medications and vitals. There was no time for herself. As a result, she forewent self care and lost 27 pounds in four to five weeks.
Although she still struggles, she tries to remember to do things for herself, as her husband, who is doing better now, and daughters have encouraged her to do. She serves as the director of the Black Myeloma Health Initiative at the HealthTree Foundation, which has been like therapy to her.
"What I do for me is hold on to my faith. I stay in prayer. And my work — I love my work," she concluded. "People don't understand it, they (tell) me I have to get away from it, but my work does help me get through. … I try to just focus on the task at hand."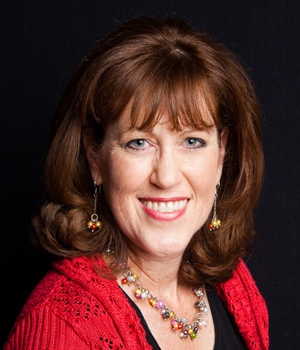 about the author
Jennifer Ahlstrom
Myeloma survivor, patient advocate, wife, mom of 6. Believer that patients can help accelerate a cure by weighing in and participating in clinical research. Founder of HealthTree Foundation (formerly Myeloma Crowd).
Thanks to our HealthTree Community for Multiple Myeloma Sponsors: