Curcumin Gets Positive Results in Small MGUS and Smoldering Study
BY ERIC HANSEN Curcumin is beneficial to MGUS/SMM patients according to a small study published April 29 in the journal Hematology and Medical Oncology. The study, authored by Dr. Terry Golombick, showed no progression and modest improvement in cancer markers with no adverse effects after years of use, in 12 out of 13 patients who had been monitored for the study. An excerpt of the article states:
"………there are 6 MGUS and 7 SMM patients, 11 are IgG, 1x IgA and 1x IgM. Eight have kappa disease and 5 have lambda disease. Six patients are male and 7 females and the average age is 68 years. The median time of curcumin administration is 5.6 years and only one patient has developed progressive disease (patient no. 8 - cardiac amyloidosis) after 6 years of curcumin therapy. This patient has commenced anti-myeloma therapy. Five patients showed a decrease in paraprotein levels, 3 increased slightly while the rest remained stable. The bone marrow plasma cells decreased in 4 patients and increased modestly in 2 others while it remained the same in 3. Three MGUS patients have not had bone marrow aspirates/biopsies done. Five patients showed a decrease in hemoglobin while it increased slightly or remained stable in the others. Whilst the involved free light chain increased in most patients, this was accompanied by an increase in the uninvolved free light chain in most of the patients, leading to a decrease in ratio in 3 of the patients."
Curcumin is the most active ingredient in a perennial herb called 'turmeric'. It is sold over-the-counter in capsule form, but to be effective earlier studies recommend that it be combined with an ingredient to increase its absorption into the blood stream. Several products are available that advertise increased bioavailability. The article concludes with:
"Our data suggest that curcumin administration may benefit some patients diagnosed with MGUS or SMM with little or no toxicity even after 9 years of therapy. Future studies should assess the role of curcumin in both MGUS and SMM patients – prior to progression to high risk or active myeloma – as this may lead to a delay in or may even stop disease progression. Although one patient has progressed to amyloidosis, the other twelve have maintained stable disease with no clear evidence of disease progression. Patient tolerance has been good and none have developed clinical infections. The drawback of this correspondence is the small number of patients on long-term curcumin therapy."
The complete article can be accessed here.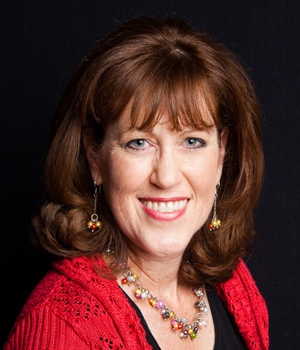 about the author
Jennifer Ahlstrom
Myeloma survivor, patient advocate, wife, mom of 6. Believer that patients can help accelerate a cure by weighing in and participating in clinical research. Founder of HealthTree Foundation (formerly Myeloma Crowd).
Thanks to our HealthTree Community for Multiple Myeloma Sponsors: