Convalescent Plasma Confers COVID-19 Immunity to Multiple Myeloma Patient
A severely immunocompromised patient with multiple myeloma and COVID-19 who received a convalescent plasma showed immunity against all SARS-CoV-2 proteins, according to recent research from Dr. Djordje Atanackovic, Dr. Tim Luetkens, and colleagues from the University of Utah and the University of Maryland.
We continue to feel the pain of COVID-19 as a widespread global challenge. Older patients with pre-existing conditions and those on immunosuppressive treatments have more severe disease and an increased chance of death. COVID-19 infection is caused by a new coronavirus: severe acute respiratory syndrome coronavirus 2 (SARS-CoV-2).
According to the researchers:
The virus consists of various nonstructural proteins and 4 major structural proteins: the surface-exposed spike (S), membrane (M), and envelope (E) proteins and the internal nucleocapsid (N) protein. The SARS-CoV-2 virus enters cells, such as pneumocytes in the lung, via binding of the receptor-binding domain (RBD) within its S1 protein to the angiotensin-converting enzyme-2 receptor.
Patients with COVID-19 infections can develop immune responses against viral particles and convalescent plasma containing anti-SARS-CoV-2 antibodies have been found to improve a patients' clinical status. According to the researchers, it has already been shown that patient-derived antibodies directed against the viral S protein can neutralize the SARS-CoV-2 virus, but the exact targets of the other relevant antibodies within the polyclonal plasma remain unclear. The other three proteins have not been tested and it was never demonstrated whether immunity can be developed through the use of convalescent plasma.
In this study, a 72-year-old diagnosed 10 years ago with IgG myeloma developed COVID-19. She had received 4 prior lines of myeloma treatment, including 3 autologous stem cell transplants, steroids, cytotoxic chemotherapy, proteasome inhibitors, immunomodulatory drugs, and the anti-CD38 monoclonal antibody daratumumab. She was in partial remission after 8 cycles of carfilzomib/pomalidomide/dexamethasone and had received her most recent dose of carfilzomib three weeks prior to this admission. She still had active myeloma with a monoclonal protein measuring 0.36 g/dL (Figure 1A), serum free kappa light chains of 30.6 mg/L, and an elevated kappa / lambda ratio.
The patient tested positive for SARS-CoV-2 with a PCR test after being exposed to an individual for a week with known COVID-19. On the day of her testing, she was asymptomatic, but on the following day she developed diarrhea and nausea. One day later she developed labored breathing, a cough, wheezing and at home she reported oxygen levels between 75-85%. She was admitted to the emergency room at the University of Utah where she had respiratory distress with low blood oxygen levels. She was placed on oxygen. She was diagnosed with viral pneumonia and experienced no cytokine storm.
When admitted, she had extremely low levels of normal IgG and IgM immunoglobulins (that prevent infection) that were consistent with her myeloma that were in part due to her use of a monoclonal antibody. She showed no antibody titers against influenza A and tetanus. A routine ELISA screening for anti-COVID-19 showed that she had zero antibodies against the new virus.
She was then transfused with one 200-mL unit of convalescent plasma from a donor who had recovered from COVID-19. Prior to this treatment she had not received any other treatment that could have affected her COVID (i.e. steroids or antivirals).
After transfusion of the convalescent plasma, the patient showed a dramatic clinical improvement, became asymptomatic, and was discharged home only 2 days later. The patient continued to be asymptomatic and a second PCR test on day +19 was negative, indicated that she no longer had SARS-CoV-2.
When researchers tested the leftover convalescent plasma she received, they saw that it contained IgM and IgG antibodies and a low level of IgA antibodies against the four proteins. The morning after she was treated with the convalescent plasma, they were able to detect IgM and IgG antibody responses (but no IgA antibodies) against all tested viral proteins in the blood. The antibodies against the different viral proteins were still detectable in the patient 12 days after transfusion of the convalescent plasma at titers even higher than on the day after treatment with a higher neutralizing activity and new, low-level antiviral IgA antibodies, indicating some SARS-CoV2-specific immunity.
Dr. Djordje Atanackovic and colleagues shared their conclusions:
In summary, our data indicate that transfer of convalescent plasma is safe, even in severely immunocompromised patients with hematologic malignancies who are under treatment for their malignancy. We also show here for the first time that the complete humoral immunity against the different viral target proteins can successfully be transferred and detected in the recipient and that antibody levels are maintained over time. Finally, our observations indicate that these patients may derive clinical benefit from such a treatment, although this will need to be confirmed by randomized clinical trials.
This study was supported by a grant from the CrowdCare Foundation and by a seed grant from the University of Utah Vice President for Research and the Immunology, Inflammation, and Infectious Disease Initiative.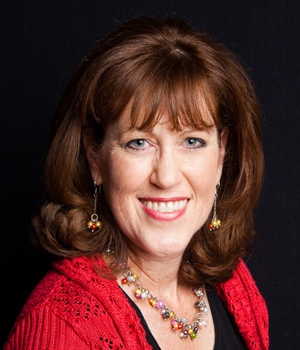 about the author
Jennifer Ahlstrom
Myeloma survivor, patient advocate, wife, mom of 6. Believer that patients can help accelerate a cure by weighing in and participating in clinical research. Founder of HealthTree Foundation (formerly Myeloma Crowd).
Thanks to our HealthTree Community for Multiple Myeloma Sponsors: