Contrarian Civics: Rethinking Coalition Building
BY GREG BROZEIT
Medical research funding should be one of our highest national priorities. Achieving cures for deadly and debilitating diseases can, I believe, become one of the great global civil rights issues of our time.
To dramatically increase funding for the National Institutes of Health (NIH), the nation's engine of medical discovery, I contend we must decrease military spending and change federal budget priorities. In my last article, I argued that personal experiences can inadvertently hinder collective action.
The civil rights and anti-Vietnam movements are obvious examples of the power of broad grassroots political coalitions. But we don't have to reach back far into history to find an inarguable example of effectiveness.
Consider, regardless of what one thinks of their politics, the impact the annual Right-to-Life March has in Washington, DC. Their advocates pack the office buildings, sidewalks and streets on Capitol Hill and literally shut it down. No one can move anywhere without bumping into a grassroots advocate.
Compare their unity to the fragmented nature of cancer and disease advocacy. With the exception of the doubling of NIH funding in 1998-2003, grassroots advocates have won some tactical skirmishes, but failed to achieve the strategic objective to make research a national priority.
Ironically, as disease organizations professionalize advocacy functions, the more they focus on narrow issues for which they can take "credit." Although they seemingly have the same goals, a perusal of their policy agendas exposes nuances and, at times, competing priorities.
For example, when Cindy Chmielewski recently wrote about advocating for more NIH funds, she cited five organizational links and an annual Rally for Medical Research endorsed by a number of partnering organizations. As I looked up some of their advocacy website pages, I saw a spectrum of issues that might seem bewildering to most grassroots advocates: oral drug parity, Medicare Part D reform, create or expand screening programs, genetic discrimination issues, speeding up drug approval, the 21st Century Cures Act, proclamations of awareness months and days, and so on.
Even messages on research can differ. While all theoretically support more NIH funds, in reality they rank their specific diseases higher. Pleas like "Double funding for (insert disease) research at NIH" or "Increase or create new funding for (insert disease) research in the Department of Defense (DoD)* medical research program" further dilute the NIH funding message. When I was lobbied as a U.S. Senate staffer, I distilled these arguments to: "all diseases are important, but let me explain why my disease is more important than others."
In the age of genomics, checkpoint inhibitors, and precision medicine, this reasoning is archaic. It leads to funding by artificial quotas rather than through balanced, transparent and qualified peer review panels who invest in the best scientific opportunities.
So, I hear you asking, what must be done? Based on my experience, the average cancer and disease advocate wants two things: research funding to create better therapies and access to the best treatments or, if few options are available, liberal compassionate use rules.
I believe we must rethink advocacy. Direction must come from below—regular people like you and me—not from elites. And rather than focusing exclusively on Congress, we should begin locally by reaching out to advocates in our communities from other disease constituencies. Together we can put pressure on advocacy leaders, especially professionals, to collaborate.
We must insist that every advocacy organization check its rhetorical baggage at the door; to firmly insist on making significant NIH funding increases the fundamental objective. We should be bold and demand solutions outside of our comforts zones, like changing the annual budget process to move large chunks of funds from military to research spending.
That means shifting funding from the equivalent of a new aircraft carrier to the NIH every two years. It also will require a radical reassessment of each organization's visibility in Washington.
Every advocacy organization that has a lobby day, including the Rally for Medical Research mentioned above, conduct their events on different dates spread out over the course of a year. Their attendance figures, even the largest ones, are dwarfed by the number that turn out for the Right-to-Life March. That's not enough for the change grassroots medical research advocates demand.
Think of it this way: when water drips in a cave it takes centuries to create stalagmites, stalactites, and holes in rocks. On the other hand, it takes flash floods to change the course of rivers. We need consistent flash floods of unified advocates, not drip-drip advocacy.
Rather than have disease-specific Washington-based events scattered throughout the year, we should take a page from the Right-to-Life March and organize an annual NIH funding lobby day that brings every group together under a unified, simple and direct message.
On that day the halls of Capitol Hill, the Metro system and hotel rooms throughout the District of Columbia should be clogged. People around the country who aren't able to attend should make the lives of switchboard operators miserable for at least a day. If this were to become reality, it would necessarily become an organizing force for every other cancer and disease advocacy issue.
The cancer community organized a March of more than 100,000 advocates to kick off the effort to double NIH funding in 1998. We must have bigger Marches on Washington every year to convince policy makers and the nation that medical research matters greatly to their lives, liberties and pursuits of happiness.
*—The DoD research program was created in the early 1990s, starting with breast cancer research, to bypass procedural congressional restrictions on NIH funding. I worked on the issue for the senator who was integral in its creation. The justification was to address diseases with a "military" connection. It has been expanded to include other cancers such as prostate, ovarian, and kidney, but generally those programs can be tied to a personal experience of a congressional patron. There is however no set policy linking research programs with military service. For example, myeloma and other blood cancers, which qualify for full Veterans Administration disability benefits, do not have DoD research programs. It's funding can be considered the most "political" of federal research because Congress can, unlike NIH funding, specifically determine what the broad research categories will be, but not the specific research projects.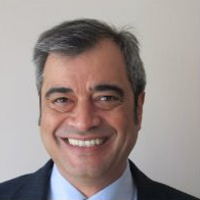 about the author
Greg Brozeit
Greg Brozeit has been with the HealthTree Foundation since 2015 when he began volunteering for the Myeloma Crowd. Prior to that he worked with Dr. Bart Barlogie and the International Myeloma Foundation, inaugurating many myeloma patient advocacy and education programs.
More on Life With Myeloma
Thanks to our HealthTree Community for Multiple Myeloma Sponsors: