ASH 2017: Computer-Generated Cancer Treatment Options are Getting Personal
Using computers to analyze our genetics and myeloma's complex characteristics is not new, but a multi-discipline research team headed by Hemant Murthy, MD at the University of Florida has put together a program in partnership with Cellworks, a company based in India and San Jose, Cal. that can predict which drug protocols will work in an individual case, and even tell us which drug in a drug combo will be ineffective. The results of the research project are presented in abstract #592 which is one of hundreds that were presented at the ASH 2017 conference in Atlanta. As described in the team's abstract, the program utilized the individual data collected by the MMRF CoMMpass study as a baseline, and then incorporated "patient-specific protein network maps" of myeloma cellular structures available through PubMed and other sources to perform Computer-Based Modeling (CBM) of disease response to a current Standard of Care (SOC). When they compared actual patient responses to the SOC protocol Revlimid-Velcade-Dexamethazone they found they could predict with 90% accuracy which patient and myeloma profiles would respond to the drug combo; and could then dissect the data further to show if any of the three drugs would be ineffective against a particular patient's genetic profile. As the team concluded in their research,
"……….Computational modeling and digital drug simulations using MM patient genomic data resulted in highly accurate matching of clinical response to SOC treatment. CBM also accurately predicted the extent by which each patient's therapy reduced paraprotein levels, which can precede improved clinical outcomes. The computational approach identified each patient's anchor drug in their combination therapy that was most likely responsible for achieving improved clinical outcome. For patients who were clinical non-responders, the CBM identified probable protein networks responsible for drug resistance and rapidly screened for alternative drug combinations with predicted efficacy in light of the patients' drug-resistant pathways. Thus, CBM may be a useful tool for clinicians and translational scientists in search of personalized treatment or newer therapies for patients with MM."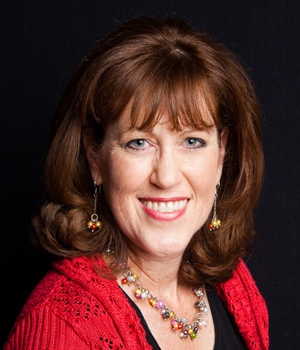 about the author
Jennifer Ahlstrom
Myeloma survivor, patient advocate, wife, mom of 6. Believer that patients can help accelerate a cure by weighing in and participating in clinical research. Founder of HealthTree Foundation (formerly Myeloma Crowd).
Thanks to our HealthTree Community for Multiple Myeloma Sponsors: