Clinical Trial Update: Expanding Treatment Options For Relapsed/Refractory Myeloma Patients
According to Targeted Oncology, the treatment options for patients with relapsed/refractory multiple myeloma are expanding rapidly, notably through clinical trial evidence supporting a number of three-drug combination regimens. Sundar Jagannath, MD, the director of the Multiple Myeloma Program at The Tisch Cancer Institute and a professor at Mount Sinai School of Medicine in New York City, detailed many of the key research results shaping this new landscape during a presentation at the 19th Annual International Congress on Hematologic Malignancies: Focus on Leukemias, Lymphomas and Myeloma that Physicians' Education Resource (PER) hosted February 20-21 in Miami, Florida. "Now we have a panoply of treatment choices," Jagannath said in an interview, adding that the field has become "more exciting." During his presentation, Jagannath referenced five combination regimens explored in these clinical trials:
ASPIRE: The addition of the proteasome inhibitor carfilzomib to the immunomodulatory (IMiD) agent lenalidomide and the corticosteroid dexamethasone improved median progression-free survival (PFS) to 26.3 months versus 17.6 months for patients who received lenalidomide plus dexamethasone, with a trend toward improved overall survival. Nearly 800 patients who had received one to three prior treatments were enrolled in this phase III.
Pomalidomide Trial: The combination of the cytotoxic agent cyclophosphamide with pomalidomide, another IMiD, and dexamethasone demonstrated an improvement in overall response rate compared with pomalidomide plus dexamethasone (65% vs 39%, respectively) and a PFS benefit (9.5 months vs 4.4 months, respectively). Seventy patients were randomized in this phase II study.
Tourmaline-MM1: The addition of the oral proteasome inhibitor ixazomib (MLN9708) to lenalidomide and dexamethasone achieved its primary endpoint of improving PFS compared with lenalidomide plus dexamethasone at a prespecified interim analysis, the Takeda Pharmaceutical Company announced earlier this month. Details of the phase III trial findings were not released.
ELOQUENT-2: This phase III trial will evaluate the addition of elotuzumab, a monoclonal antibody targeting signaling lymphocytic activation molecule F7 (SLAMF7), in combination with lenalidomide and dexamethasone in 640 patients. In phase Ib/II findings, the triplet was tested at dosages of either 10 or 20 mg/kg and resulted in an 84% objective response rate.
PANORMA-1: The FDA is reviewing an application for the histone deacetylase inhibitor panobinostat in combination with the proteasome inhibitor bortezomib and dexamethasone based on the results of the phase III trial. The median PFS by investigator assessment was 12 months in the panobinostat arm compared with 8.1 months with the two-drug regimen of bortezomib and dexamethasone.
In presenting these trials. Jagannath noted that the regimen tested in the ASPIRE trial represents a "potential new standard of care in relapsed multiple myeloma." "It clearly showed that if you use the three-drug approach, it was quite effective in improving the progression free survival and a trend toward improvement in overall survival," he said in the interview. Moreover, he noted that "these three drugs could be combined effectively without added toxicity. …. Surprisingly, the patients who got the three drugs actually stayed on the three-drug combination longer." In the pomalidomide trial, the findings showed that patients who received the triplet therapy from the start of the trial experienced a better PFS rate than those who had cyclophosphamide added to their regimen at a later time. "Perhaps in relapsed myeloma patients, you have a window of opportunity to give the best therapy, because if you wait and they relapse, sometimes the relapse could be more aggressive or the patient may not have a good performance status," said Jagannath. He also noted that patients could experience renal impairment or that their disease could become more refractory. Noting the positive results of the other trials, Jagannath observed that "in the near future, we may have additional new agents to tackle these patients." To read the article in its entirety, click here.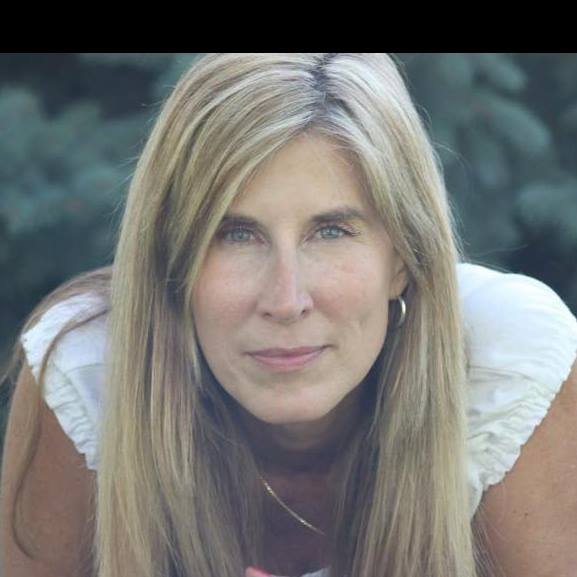 about the author
Lizzy Smith
Lizzy Smith was diagnosed with myeloma in 2012 at age 44. Within days, she left her job, ended her marriage, moved, and entered treatment. "To the extent I'm able, I want to prove that despite life's biggest challenges, it is possible to survive and come out stronger than ever," she says.
Thanks to our HealthTree Community for Multiple Myeloma Sponsors: