Clinical Trial: Drug that Stops Myeloma Progression with Pomalidomide in Relapsed or Relapsed and Refractory Multiple Myeloma
TGF-β, a multifunctional cytokine, is produced in multiple myeloma cells and cells in the bone marrow environment and stimulates myeloma progression. A new drug called TEW-797 targets this cytokine and kills myeloma cells alone and with other myeloma drugs.
"Our data demonstrate that TEW-7197 effectively modulates the MM TME and is associated with a potent anti-myeloma effect in an immunocompetent murine model of MM," lead author Byung-gyu Kim, DVM, of Case Western Reserve University in Cleveland, Ohio, said during his presentation of the results of a study using this drug with ixazomib.
TEW-7197 is now in a clinical trial with pomalidomide for relapse/refractory myeloma patients. The trial is open at two sites in Ohio. To learn more about this clinical trial, click here: Pomalidomide and TEW-7197 Clinical Trial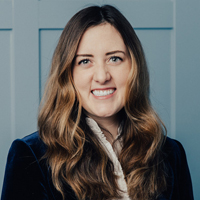 about the author
Allyse Shumway
MyelomaCrowd Editorial Contributor. Daughter to a parent with cancer.
More on Life With Myeloma
Thanks to our HealthTree Community for Multiple Myeloma Sponsors: