CLINICAL TRIAL: High Risk Smoldering Myeloma Patients
Treating high-risk smoldering myeloma may delay or prevent the progression to active myeloma. A phase II clinical trial, by the Dana-Farber Cancer Institute, Bristol-Myers Squibb and Celgene, will be enrolling about 82 patients. It will test the effectiveness of the investigational drugs elotuzumab, lenalidomide and dexamethasone in smoldering multiple myeloma. The purpose is to learn whether the combination of elotuzumab and lenalidomide or the combination of elotuzumab, lenalidomide and dexamethasone works in treating smoldering multiple myeloma. There are 12 trial locations in the United States. To learn more about eligibility criteria and how to enroll in the study, click here. High-Risk Smoldering Myeloma Trial In September, Myeloma Crowd Radio interviewed myeloma expert, Dr. Don Benson, MD, of Ohio State University where he discussed, among many other topics, Elotuzumab. He said:
Elotuzumab binds to SLAMF7, and in doing so, it serves as a flag for the immune system. It flags these cells that it's being abnormal and candidates for immune-based removal from the system. Almost all myeloma cells have SLAMF7 on their surface, and so it presents a very ubiquitous target for the immune system to recognize and attract these immune cells to the myeloma cells. The immune cells have a receptor for elotuzumab so they can recognize when elotuzumab is bound to a target, and that facilitates the immune cell's ability to kill that cell. The immune cell that does the business end of this arrangement is a class of cells called natural killer cells or NK cells, and they actually were named in the early '70s specifically as natural killers because of this phenomenon that was observed in the laboratory that these cells could kill tumor cells spontaneously. So unlike other immune cells that need a co-stimulatory signal or need to undergo gene rearrangement or need to be primed in some way, natural killer cells could kill cancer cells very efficiently and very quickly and repeatedly as soon as they recognize the cancer cell as being abnormal. And so elotuzumab works by facilitating that action, that activity. We have been involved with elo's development here at Ohio State for a number of years. We've worked with it in the laboratory and have also found new ways elo works. Elo actually works to stimulate NK cells as well as identify targets and maybe has a third mechanism too in optimizing the spatial relationships or the interface between NK cells and myeloma cells. The phase III trial of elotuzumab was published back in June in the New England Journal, and it was a randomized study where half of the patients got Revlimid and dexamethasone and the other half got Revlimid, dexamethasone and elotuzumab and showed that not only was the response rate higher but the remission length was higher and the survival endpoints were improved with the addition of elo. It's a very interesting study. We hope that that study would justify its approval in the United States and in Europe. I think even though there's been almost a decade of research put into elo, we're still not maybe at a point to say where it would be most effectively used. In fact, we still have an open elotuzumab trial at our institution right now. When it was given by itself without any combination, it had very modest activity, if any. But when given in different combinations, so for example with Revlimid or we published another trial where we gave it with Velcade, we saw additive or even potentially synergistic benefit with these combinations. So we still have a lot to learn, but elotuzumab, I think, will become the first FDA approved antibody therapy for myeloma and in fact would join probably close to three dozen FDA-approved antibodies for other types of cancers and conditions. So we're really excited about that one.
To read the transcript of the interview in its entirety, click here.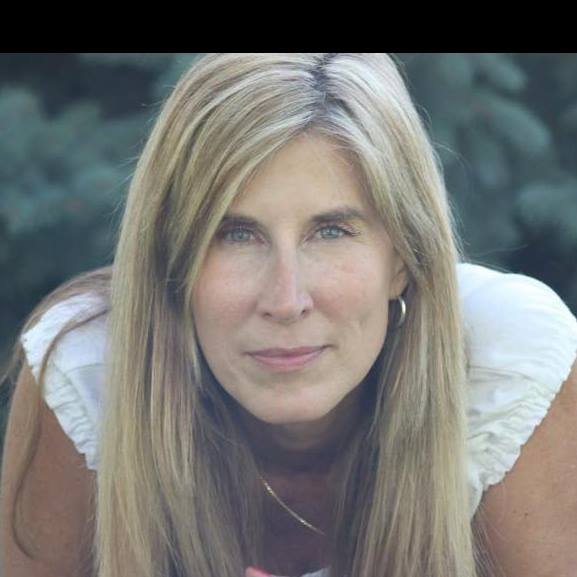 about the author
Lizzy Smith
Lizzy Smith was diagnosed with myeloma in 2012 at age 44. Within days, she left her job, ended her marriage, moved, and entered treatment. "To the extent I'm able, I want to prove that despite life's biggest challenges, it is possible to survive and come out stronger than ever," she says.
More on Life With Myeloma
Thanks to our HealthTree Community for Multiple Myeloma Sponsors: