Clinical Trial: Can Myeloma Combo Therapies Plus Today's Standard Care Help Myeloma Patients with Solitary Plasmacytoma of the Bone?
Myeloma can begin as a single, solitary plasmacytoma (or a single lesion) on the bone or soft tissue. Standard treatment is a bone strengthener and radiation. But could adding typical myeloma combination therapy to the mix have greater impact and prevent the disease from spreading? A Phase 3 study open at 248 locations seeks to know if this standard of care can be improved. The study led by Dr. Anuj Mahindra, MD of the Scripps Clinic compares:
The bone strengthener zoledronic acid (Zometa) then radiation (standard of care)
VS
Ixazomib citrate, lenalidomide, dexamethasone, Zometa and radiation
A recent Tweet chat about the study was hosted by Dr. Mike Thompson and myeloma advocate Cindy Chmielewski. You can find the transcript of the Tweet chat here:
.
Jim Omel, MD, a myeloma patient advocate share his thoughts on this trial below.
To learn more about joining this trial, click the button or email Dr. Mahindra at Mahindra.Anuj@scrippshealth.org
Solitary Plasmacytoma Study
BY JIM OMEL, MD This clinical trial has value for many reasons. I write as a myeloma patient who had a spinal fracture from an isolated plasmacytoma several years ago and having faced the same fears you face right now! We know more about these lesions than we did 15 years ago, but this trial will help answer two lingering questions: (1) Does additional treatment beyond what is now standard (radiation and bone-protecting medicine) give additional time until full myeloma is diagnosed or even completely forestall it from happening?, and (2) Does it provide important bone re-building support to decrease the chance of a new bone lesion happening again? Both arms of this trial give excellent therapy, the very best known therapy we now have for plasmacytomas. In that regard you will not make a wrong choice. One arm gives additional therapy beyond what is currently given as standard care. Will those 6 months of added therapy be helpful, or will they result in possible unwanted side effects? Will those 6 months of oral (by mouth) medicine strengthen your bones, or are they drugs better saved to use if/when active myeloma occurs? We truly do not know the answer! However as a fellow patient I do know that you will get the best treatment we now have for your lesion in both arms of this trial. It is exactly what I received (radiation and bisphosphonate drug infusion), and exactly what I would choose again if I had to. Would I also want to take the 6 months of oral drugs? I truly don't know. No one knows. That is the reason for doing this trial and I would highly encourage you to sign on to it to help us (and fellow patients who will follow us) better answer that question. I have active myeloma and have aggressively studied all aspects of it for many years. I have absolutely no secondary or personal gain regarding your decision to join or not join, but would ask you to please consider how your involvement will help other patients. Lastly I again give you assurance that the treatment you receive in either Arm A or Arm B is the absolute best that we now have. In this trial, you can't make a wrong choice! Thank you for your consideration, Jim Omel MD Plasmacytoma/Myeloma patient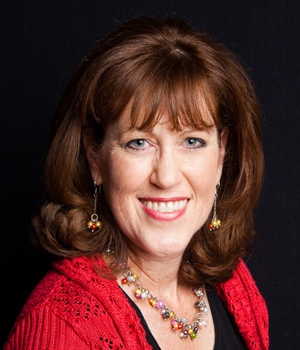 about the author
Jennifer Ahlstrom
Myeloma survivor, patient advocate, wife, mom of 6. Believer that patients can help accelerate a cure by weighing in and participating in clinical research. Founder of HealthTree Foundation (formerly Myeloma Crowd).
More on Life With Myeloma
Thanks to our HealthTree Community for Multiple Myeloma Sponsors: