Is Cleaning Good For Your Health?
BY YOLANDA BRUNSON-SARRABO Have you looked over at the pile of old paper and sink full of dishes and said "Enough is enough. I don't want to be bothered'? If so, you're not alone. Everyone has some degree of household chores, but when we are exposed to daily, weekly, monthly treatment- let's face it many of us are pooped! I'll have my days where I don't feel like doing anything, but I can be quite finicky about how my house looks and how I feel around my house. I want to feel comfortable and stress free and I know to establish that is by a clean house, when I can. May I say thank God for our caregivers who help us along the way when we're feeling unmoved to do anything. The question of cleaning being good for you deserves a yes and no answer and let me explain why…. Pros
It allows us to stay active and continue living as we did before our new schedule of doctor appointments and treatment regimens.
It gives us the independence we all strive to keep. If we can help it… who really wants to be dependent on someone else to help in this degree?
It allows us to still have control on how we want things to look in our own home or office.
Cons
Some chores may cause some risks, a fall or trip could be detrimental.
Some chores may take more effort than you can commit to. You may find yourself completely tired after 20 minutes of deciding to clean out the attic.
Do what you can to to maintain your quality of life, but remember: moderation in all things. If you choose to move forward with basic chores, some areas must be met with care and caution. The following are just a few things a person dealing with a chronic condition should not take lightly: Cleaning Products I'm sure many people rely on a home smelling like bleach and ammonia as the norm– is your house really clean without these products? Well it's shown these products indeed sterilize a home, and at times that's what we're looking for especially when your immune system is compromised. Cleanliness is a good thing! The problem unfortunately is many of these products we depend on to kill, destroy and disinfect can cause us major issues. Mixing ammonia and bleach can release incredibly dangerous fumes and many cleaning products may be toxic. It is very important to use care when working with these products, such as wearing a mask and gloves. It doesn't pay to compromise the body further, especially when there are other products on the market that can do the same thing without the concern of exposure such mentioned cleaning solutions. Using a steam cleaner to clean your home eliminates the use of chemicals but provides a sanitary environment. Portable units can be used anywhere in the home - ovens, stoves, floors, bathrooms, windows and furniture. While they may seem expensive, they pay for themselves over time and eliminate the need to purchase or use other cleaning solutions. Product Options
Hydrogen Peroxide & Water mixture
Vinegar and Water
Dust
Household dust is a normal house component and can cling to every nook and cranny in your home. The best we can do is wipe down dusty areas with care, so as not to aggravate what you may already have happening with your body. It's also suggested to wear a mask and gloves while dusting. The gloves help protect skin and the mask protects your lungs, as you may take in a bit of the dust build-up. Product Options
Heights
Hanging those favorite drapes or cleaning out rain gutters can lead to major problems if you fall. We know that myeloma and bone lesions go hand and hand, and any slight nudge of a fall can do significant damage. Make sure you have a firm grip, or better yet leave certain chores for others in the home to handle. All falls and trips can be devastating. Know your limits- literally! Product Options
Yard Work
Hanging out in the yard may be relaxing for some more than others. As much as the pretty flowers and trimmed grass make you happy, use caution when handling products like weed killer, fertilizers or other chemicals. For myeloma patients who have undergone stem cell transplant, there is a period of time where your doctor will tell you to stay away from yard work completely. Working in the dirt can also mean touching and inhaling bacteria. For those who are neutropenic and have severely compromised immune systems, this is the time to invite your family members or neighbor kids to learn the joy of gardening in your place. Gardening is the most popular hobby in the United States and millions of people love planting and harvesting and spending time outside, but understanding your strengths and weaknesses in the myeloma struggle is first and foremost. Product Options
If you can't cope with any of the above basics, here are a few companies that can assist in helping you out-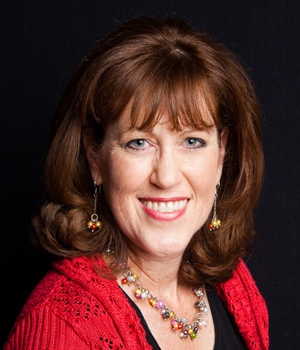 about the author
Jennifer Ahlstrom
Myeloma survivor, patient advocate, wife, mom of 6. Believer that patients can help accelerate a cure by weighing in and participating in clinical research. Founder of HealthTree Foundation (formerly Myeloma Crowd).
More on Life With Myeloma
Thanks to our HealthTree Community for Multiple Myeloma Sponsors: