Chinese Report: Myeloma Patient with COVID-19 Responds to Monoclonal Antibody
Less than two weeks after the start of a clinical trial of tocilizumab for severe COVID-19 infection, Chinese researchers released an Exceptional Case Report in the American Society of Hematology's Blood Advances of one myeloma patient infected "who gradually recovered after" being treated with the drug.
Although "[t]his case is the first to prove that tocilizumab [was] effective in the treatment of COVID-19 in a [myeloma] patient with obvious clinical recovery," the authors cautioned, "randomized clinical trials are needed to determine the [drug's] safety and efficacy."
"While this is very good news for one patient," said Myeloma Crowd founder and patient Jenny Ahlstrom, "it is unclear what it means for all myeloma patients who might be infected with COVID-19. Thankfully, a clinical trial is already taking place and it is an option that should be discussed with your doctor should a myeloma patient contract the virus."
Tocilizumab (brand name Actemra), reduces high levels of interleukin-6 (IL-6), which is known to cause inflammation. It is used in the treatment of rheumatoid arthritis and other autoimmune deficiency diseases. Based on the experience of this one patient, research is focusing on how lung inflammation can be reduced.
The drug is currently being tested to reduce cytokine release syndrome (CRS), which is the biggest obstacle to overcome, in CAR T-cell therapy for myeloma patients. CRS occurs when CAR T-cells cannot stop attacking disease targets and start to damage normal tissue.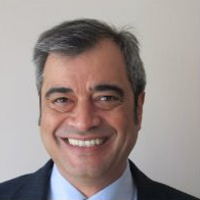 about the author
Greg Brozeit
Greg Brozeit has been with the HealthTree Foundation since 2015 when he began volunteering for the Myeloma Crowd. Prior to that he worked with Dr. Bart Barlogie and the International Myeloma Foundation, inaugurating many myeloma patient advocacy and education programs.
Thanks to our HealthTree Community for Multiple Myeloma Sponsors: