Checkpoint Inhibitors in Multiple Myeloma
Dr. Don Benson of The Ohio State University presented in major sessions at ASH 2016 where he described the history and use of checkpoint inhibitors. This article is a summary of this paper.
CTLA-4 Inhibitors
The very first inhibitor called CTLLA-4 was found over 20 years ago and highlighted the body's ability to regulate immune system function and its delicate balance. It presence also appears to have a role in the bone marrow microenvironment for myeloma patients. The first inhibitor to be used in melanoma (skin cancer) was ipilimumab and a second is called tremelimumab for myeloma. Today there are no published clinical trials data with either of these inhibitors. Ipilimumab was studied in for patients in a post-allo setting where 6 out of 29 had myeloma. No responses were seen in the myeloma patients. Ipilimumab is now in several clinical trials in combination, following auto transplant or following allo transplant.
Ipilimumab Clinical Trials
PD-1 Inhibitors
A more recent discovery of PD-1 (in 1992) found that PD-1 was found on the surface of activated B cells and natural killer cells. The PD-1 pathway regulates immune-specific responses and not general T cell activation but also influences the bone marrow microenvironment. Researchers have found that higher PD-1 expression is also associated with higher myeloma proliferation, higher Bcl-2 levels and higher lactate dehydrogenase levels, all poor indicators of myeloma progression. PD-1 also seems to be expressed on T cells in myeloma in at least 5 different studies. These PD-1 T cells look "exhausted," like they are simply too tired to do their job. Lenalidomide seems to lower PD-1 levels and PD-1 inhibitors are now in development. Nivolumab was approved for the treatment of melanoma, lung cancer and renal cell carcinoma. At least 4 trials are ongoing with nivolumab in multiple myeloma. A 27 patient study with relapsed/refractory myeloma led to stable disease in 63% of patients with 15% of patients progress-free at 24 weeks.
Nivolumab Clinical Trials
Pembrolizumab was also approved for melanoma and lung cancer and is being studied in over 12 tumor types. Results from a trial with pembrolizumab/lenalidmode/dex showed a 50% overall response rate. In patients who had become refractory to lenalidomide, 38% achieved responses when adding pembrolizumab.
Pembrolizumab Clinical Trials
In addition to targeting PD-1, druvalumab and atezolimab seek to target PDL-1. No data are available for these two inhibitors, but there are three studies using durvalumab and one using atezolizumab.
Durvalumab Clinical Trials
Atezolizumab Clinical Trials
There are at least 18 studies planned or ongoing evaluating the PD-1 or PDL-1 in smoldering myeloma or active myeloma.
KIR Inhibitors
KIRs are also a family of inhibitors that either activate or or inhibit signals to tell natural killer cells to stop or go. Some of the most common inhibitory KIRs are more highly expressed on myeloma cells, keeping them alive. While others show that greater expression of KIR3DS1 are linked to progression-free survival in myeloma. The research suggests that the immune system may not only regulate tumor quantity but also quality. Three trials using IPH2101 have been published in myeloma with very early results, both in active myeloma and in smoldering myeloma.
The Future
The use of checkpoint inhibitors alone showed little impact, but when added to other myeloma therapies, they show significant impact, so they will be used in combination with other myeloma agents, such as lenalidomide or monoclonal antibodies such as elotuzumab or daratumumab. Studies will continue to open combining checkpoint inhibitors with vaccines, CAR T cell therapy, chemo or radiation. The exciting results have shifted their use in clinical trials to the smoldering myeloma and newly diagnosed setting. Still, there are unresolved challenges. First, myeloma is very complex, with multiple clones even within a single patient. Additionally, it is possible that immune responses will vary patient by patient. This could be related to age, the type of myeloma present, the status of disease or even the impact of prior treatments. Add that to the fact that several immune checkpoint systems are in play at any given time and it becomes even more complex. Dr. Benson sees the promise of these new inhibitors and their significant potential in the future of myeloma care.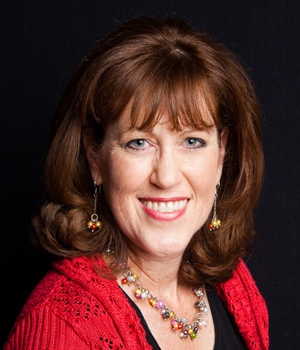 about the author
Jennifer Ahlstrom
Myeloma survivor, patient advocate, wife, mom of 6. Believer that patients can help accelerate a cure by weighing in and participating in clinical research. Founder of HealthTree Foundation (formerly Myeloma Crowd).
Thanks to our HealthTree Community for Multiple Myeloma Sponsors: