Changing Careers in Midst of Myeloma…
If you have multiple myeloma, your "new normal" has most likely included some changes to your personal life. We know everyone coping with myeloma has a different experience. You may meet someone who has been able to work full time while getting treatment and others who have had to quit work because it's just too much to juggle treatments and side effects while working. Some considerations can include:
Does your employer know the full details of your health situation?
Does having myeloma affect your job and the functions that are needed of you?
Is your job/ career something you want to continue working in?
These are important and necessary things to consider, and there's no science to the answers. Here are some things to think about as you make this very personal decision.
Change in Priorities
The pressures of myeloma can change how and what you want to deal with. The job can bring about its own pressures and demands, so adding a chronic health issue can be overwhelming. Whether you're a lawyer, delivery worker, etc., you now have to decide if you want to continue with your field of work while battling cancer. What's more important- work or health? This question is a hard one as the job may be the financial source you need to help you treat this horrid disease. Balancing your career goals versus your health goals is a sifting process that may actually help you refine your life's priorities. And that's not always a bad thing.
Support in the Workplace
If you decide to inform co-workers or a supervisor of your myeloma, you have to decide if it's worth it. Are you working with a team that will support you no matter what you're dealing with? Or are you looking at those who may use this bit of news as a negative for your job?
Time in the Clinic and Side Effects
The tolls of treatment differ for each individual, yet the consensus from most patients is that regular time in the clinic receiving treatment and accumulating side effects can be a trying process. Working during a stem cell transplant may be really difficult, but with newer, oral therapies, post-transplant treatment like maintenance can be more easily managed with a full time work schedule. Many of us can continue to work full file and do our due diligence in doing it all to keep up with our normal practices.
Changing Careers
With those which were mentioned, you have to sit and wonder is it worth it and is this how you want to move forward. Life is about making changes daily, and when it involves ones health, that alone plays a huge picture in how you need to move ahead in living a healthy you. Many people have careers that take such a huge toll on their day to day activities. Once multiple myeloma runs its course it's very normal to sit and wonder if you want to continue working in the area you're in. You may need to stay on your present job just for the medical insurance alone but it may be time for something new. First, start listing pros and cons to staying in the career you're in. If you're content in balancing myeloma and work, then fine; but if you want a change then start listing what it is you want to do. Most of us want to do things that will fulfill us and we may have had a shift in priorities. I knew I wanted a change and fitness was where my mind gravitated towards. I made the decision to study, learn and try to grow a business in an area I was not familiar with. It's exciting to step into a new arena and know that myeloma doesn't control my destiny or my new career. It's possible for change despite the unclear future, as long as you have a positive outlook, and are okay with putting in the effort to learn something new. You can do it! Check out Cancer and Career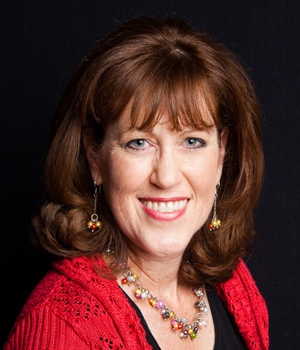 about the author
Jennifer Ahlstrom
Myeloma survivor, patient advocate, wife, mom of 6. Believer that patients can help accelerate a cure by weighing in and participating in clinical research. Founder of HealthTree Foundation (formerly Myeloma Crowd).
More on Life With Myeloma
Thanks to our HealthTree Community for Multiple Myeloma Sponsors: