There are literally hundreds of clinical trials underway using different cell therapies for the treatment of a variety of cancers. Most of us are aware of some of the efforts in this field that target multiple myeloma. A nice overview was just published by Healio – Cell Therapy of the different cell technologies that are being explored for MM and their current research status. I encourage you to read the full document (titled 'Multiple Myeloma : The Next Frontier of Cell Therapy') of 7 pages, but will also provide a summary for those who are somewhat pressed for time.
CRISPR-edited T-Cells
(clustered regularly interspaced short palindromic repeats)
CRISPR technology is used to edit genes in cells.
T-cells are harvested from myeloma patients' blood, 3 genes are removed from the cells using CRISPR/Cas9 technology, a snip of a virus is inserted into the T-cells that directs the re-engineered T-cells to a very specific region on the myeloma cells
The edited cells are infused back to the patient in a single infusion after a short course of chemotherapy
VERY early stage research (only tried on 3 patients so far) but could become 'transformative in the long run', compared to CAR-T
Bi-specific CAR-T (also called BM38 CAR-T cells)
This is a second generation dual target CAR-T that looks promising
'CAR T-cell therapy that targets both the CD38 protein and B-cell maturation antigen [BCMA]'
Over 90 % response rate seen post-infusion in Phase 1 clinical study of 22 patients.
'At median follow-up of 68 weeks, 20 patients achieved response, equating to an overall response rate of 90.9%. These included 12 (54.5%) serum complete responses, two (9%) very good partial responses and five (22.7%) partial responses. Eighteen patients (81.8%) achieved bone marrow minimal residual disease (MRD)-negative status.'
79 % Progression Free Survival rate at 9 months follow-up plus outstanding result that bone lesions were eliminated in 8 out of 9 patients.
BCMA-directed CAR-T
See also previous posts on the Myeloma Crowd website
Induced a response in 100 % of the patients with relapsed/refractory myeloma, with 2/3 of patients achieving a complete response (Phase Ib/II clinical trial of 29 patients)
Very encouraging early data but some concerns about safety with 1 patient death following treatment
Fully Human BCMA-CAR-T
Second generation CAR-T derived from human components
Preliminary study of 18 patients
88 % with very good partial response (VGPR) or better, 70 % with stringent complete response.
Interesting results with 4 patients who had relapsed after previous CAR-T treatment : 3 achieved stringent complete response and 1 achieved very good partial response.
'All evaluated patients tested negative for MRD at some point within 100 days after infusion...'
'...manageable' toxicity profile though 94 % of patients had some form of cytokine release syndrome
Early results show promise
The authors state that it will be only a matter of time before we start seeing the first approvals for myeloma-targeted cell therapies. It seems that Bristol-Myers/Celgene/Blue Bird's product BB2121 will most likely become the first approval. Over the next few years, we will see several other competitors who will all claim this or that benefit compared to the others. The competitive characteristics will mostly likely include:
The time needed from the harvesting of the T-cells to infusion of the engineered T-cells (this is a critical factor for patients with rapid disease progression)
The seriousness of side effects (especially cytokine release syndrome)
Depth and durability of response
The potential of being able to come up with memory T-cells that keep the disease in-check
Please allow me to voice a personal opinion about 'competitive characteristics'. There isn't a word being said or published about the potential future cost of any of those technologies discussed above. When the first-generation CAR-T for Pediatric Acute Lymphocytic Leukemia was approved 18-months ago, its marketer came up with a 'net price' in the US of just around $ 400,000 (for just the drug). I have yet to see second generation pharmaceutical products that offer additional benefit to the patient with price tags equal or lower to first generation products in my years in the industry. I can only hope that the industry will price these novel treatments responsibly. By the time our myeloma relapses or becomes refractory many of us and/or our families have already been bled dry by the high cost of our prior treatment. For many of us, there is no turnip left to squeeze blood from.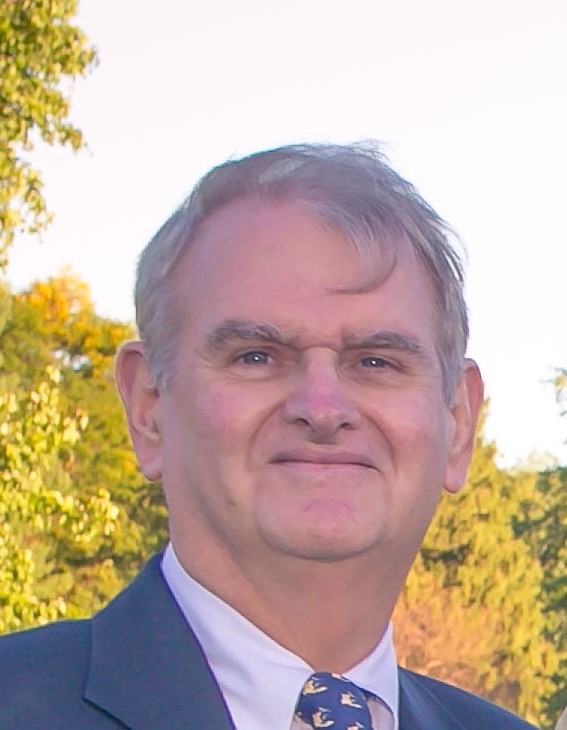 about the author
Paul Kleutghen
I am a patient diagnosed in 2014 with primary plasma cell leukemia (pPCL), a rare and aggressive variant of multiple myeloma and have been very fortunate to find successful treatment at the division of Cellular Therapy at the Duke University Cancer Institute. My wife, Vicki, and I have two adult children and two grandsons who are the 'lights of our lives'. Successful treatment has allowed Vicki and I to do what we love best : traveling the world, albeit it with some extra precautions to keep infections away. My career in the pharmaceutical industry has given me insights that I am currently putting to use as an advocate to lower drug pricing, especially prices for anti-cancer drugs. I am a firm believer that staying mentally active, physically fit, compliant to our treatment regimen and taking an active interest in our disease are keys to successful treatment outcomes.