CD38 Expression & Daratumumab Resistance: Can Adding ATRA Help?
BY LIZZY SMITH
There has been much chatter in several myeloma support groups about Daratumumab and CD38 expression. What does this mean for the myeloma survivor who is using this drug, or who intends to use it in the future? I came across an excellent article on Cancer Network by Leah Lawrence that seems to make sense of it all (at least it does for me). here are the highlights:
CD38 expression was associated with response to daratumumab monotherapy in patients with multiple myeloma, according to the results of a study

published

recently in

Blood

.
The study also showed that daratumumab may be re-introduced in patients who have developed resistance to the drug after sufficient time has passed to allow CD38 expression levels to return to levels seen at baseline, or by adding all-trans retinoic acid (ATRA) to the daratumumab regimens.
I had no idea what ATRA was until reading this article. According the Chemo Care, ATRA is an anti-cancer chemotherapy drug, and is classified as a "retinoid." It is typically used to treat acute promyelocytic. If a drug has been approved for one use, physicians sometimes elect to use this same drug for other problems if they believe it might be helpful. ATRA is given by mouth (in capsule form).
Although daratumumab is an effective treatment for patients with relapsed or refractory multiple myeloma, some patients do not respond to the treatment, and many patients who do respond will eventually develop resistance to the drug, according to study authors led by Inger S. Nijhof, of VU University Medical Center, Amsterdam.

The researchers hypothesized that cell surface expression of CD38 on myeloma cells would predict response to daratumumab. The researchers analyzed CD38 expression of multiple myeloma cells taken from 102 patients prior to undergoing treatment with 16 mg/kg daratumumab as part of a phase II clinical trial.

According to the analysis, all cells expressed CD38, but expression levels varied greatly among patients. Thirty patients of the 102 achieved a partial response or better. Among those patients, baseline CD38 expression was significantly greater compared with patients who achieved less than partial response. Those patients with the highest levels of CD38 expression on their tumor cells had better response to daratumumab compared with those patients with the lowest levels of expression (partial response or better, 48.5% vs 18.2%).

"Importantly, CD38 levels on multiple myeloma cells were similar in patients with or without double-refractory (lenalidomide and bortezomib refractory), triple-refractory (lenalidomide, bortezomib, and either pomalidomide or carfilzomib refractory), or quadruple refractory disease (lenalidomide, pomalidomide, bortezomib, and carfilzomib refractory)," the researchers noted.

Since response to daratumumab could not be explained solely by CD38 expression, the researchers also examined levels of complement-inhibitory proteins on pretreatment myeloma cells. They found that cell surface expression of the complement-inhibitory proteins, CD46, CD55, and CD59, was not associated with response to daratumumab.

Looking at BM-localized and circulating myeloma cells in a subset of 21 patients, the researchers found that CD38 expression was reduced 14 weeks after the first infusion of daratumumab. At the time of progression, myeloma cells also had low CD38 expression. However, expression in myeloma cells increased again approximately 6 months after the drug was discontinued. In contrast, the researchers found that CD55 and CD59 levels were significantly increased on myeloma cells only at the time of disease progression.

"Since our data suggest that reduced CD38 expression and increased CD55 and CD59 levels contribute to acquired resistance to daratumumab, we hypothesized that ATRA may also be of value at the time of progression," the researchers wrote.

Indeed, the researchers were able to increase CD38 expression and decrease CD55 and CD59 levels using ATRA, and reversed resistance to daratumumab.

"The variability in clinical outcome following daratumumab treatment cannot solely be explained by differential expression of CD38, which precludes its use as a definitive predictive biomarker of response to daratumumab in clinical practice," the researchers wrote. "It is likely that other tumor-related factors such as genetic abnormalities and activation status of signaling pathways, as well as differences in the composition of the bone marrow microenvironment including frequency of immune effector and suppressor cells, also contribute to the variability in response to daratumumab."
My take-away is that if your are using daratumumab, or were using it and became unresponsive to the drug, talk to your doctor about adding ATRA. Also, consider trying it again after a six-month break.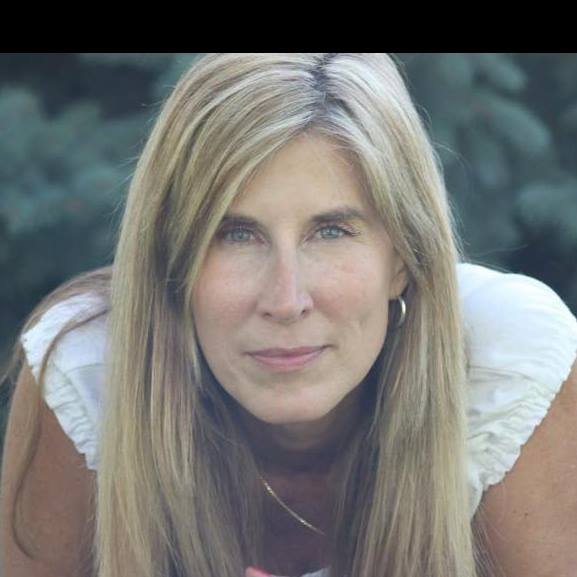 about the author
Lizzy Smith
Lizzy Smith was diagnosed with myeloma in 2012 at age 44. Within days, she left her job, ended her marriage, moved, and entered treatment. "To the extent I'm able, I want to prove that despite life's biggest challenges, it is possible to survive and come out stronger than ever," she says.
Thanks to our HealthTree Community for Multiple Myeloma Sponsors: