CAR T Clinical Trial: A HealthTree Coach's Personal Perspective
Editor's Note: This article was originally published in Cancer Today on September 1, 2022
Written by: Pamela Rafalow Grossman
____________________________________________
In 2010 Ellen Reich, then in her late 50's was busy teaching High School English full-time. But "I felt more and more fatigued," she recalls. "Teaching is tiring for everyone, but this was a stronger, more debilitating kind of fatigue." Reich's doctor found that a blood marker indicating inflammation was very high, and rising, and referred her to a hematologist-oncologist. In January 2011, Reich was diagnosed with smoldering myeloma—a precursor to malignant multiple myeloma, a cancer of the plasma cells.
"I had never heard of multiple myeloma," Reich, now 70, recalls. "The protocol at that time was 'watch and wait.' So I would go into the oncologist every three months and have my myeloma numbers checked." Her case remained smoldering for more than two years.
In January 2014, Reich began active treatments for multiple myeloma in the face of disease progression. Each treatment helped control the myeloma for a time, but finally she began to run out of established options. In August 2019, her myeloma specialist, Noopur Raje—director of the Center for Myeloma at Massachusetts General Hospital (MGH)—suggested the Northampton, Massachusetts, resident consider clinical trials. That's where Reich's story began to take a spectacular turn.
Reich learned about a CAR T immunotherapy trial. "CAR" stands for chimeric antigen receptor and "T" for a patient's T cells, which are a type of immune cell in the body. In CAR T-cell therapy, T cells are removed through vials of blood, reengineered, and then reintroduced to the body to attack the cancer. Without CAR T-cell therapy, Reich's health might well be in serious peril today, but with it, she has had no detectible myeloma for over two years.
"I was actually very scared of considering a CAR T trial," Reich admits. "When I read the 36-page consent form, the possible risks involved really worried me and my family and friends." CAR T-cell therapy has been associated with the chance of neurological issues, such as delirium and seizures, and other potential side effects.
Reich initially shelved the idea of joining a trial after starting treatment with Venclexta (venetoclax), a targeted cancer treatment, but when the cancer stopped responding to Venclexta about a year later, Raje encouraged her to consider another trial. In the summer of 2020, Reich joined a phase I study of CAR T-cell therapy that had begun in 2017 and currently has 72 patients. The trial treatment "places a CAR T cell against myeloma," Raje, who is one of the researchers on the trial, says. "We target a protein called BCMA, which is present on tumor cells."
"This is the second generation" of these trials, Raje continues. "We have been working on CARs for myeloma since 2015. We were never sure they would work in late-stage disease. But when we saw complete responses, we were absolutely struck by the power of immunotherapy for myeloma."
The trial process was a significant physical challenge for Reich that included drawing her T cells in early July 2020 and returning more than a month later for a five-week stay for treatment in Boston, Reich recalls. "I was so fortunate to have two friends that really committed themselves to supporting me," she says. "One drove me into Boston and stayed with me at a hotel right near MGH."
During the first week, Reich went through a battery of tests. "I also had a COVID test and three days of chemo. I walked over to the hospital as an outpatient every day. The chemo treatments made me very sick by the third day," she remembers.
After a weekend to recover from these procedures, Reich was admitted to the hospital's cancer ward for two weeks, where her re-engineered T cells were infused back into her bloodstream. "MGH was on top of things every step of the way," she says. "They had to really monitor me. After the T cells were reintroduced into my body, I experienced fevers, chills and erratic bloodwork. My platelets were dropping. The nurses constantly took my vitals and checked my cognition—CAR T can affect cognitive function."
Fortunately, Reich's condition improved from there. "After my first week in the hospital, with continual fevers and chills, my body finally settled down, and I felt like I coasted through the second week," she says.
Reich has been free of any detectable myeloma and has had no need for active treatment since the CAR T transfer. "I've recently been asked to be in an extended clinical trial to monitor those of us who are two years past when our CAR T was done," she says. Though she knows recurrence is always possible, "so far, they have not detected any myeloma in my blood work."
Reich experiences side effects, but they are not extreme. "My hair falls out and is still falling out," Reich says, "but gradually, in small amounts." She also developed an irregular heartbeat and has to get an infusion of plasma cells every two months when her immunoglobulin levels drop.
When she began active treatment, "I lived alone with my cat," she recalls. "I think animals are very intuitive. He would sit on my bed and purr. And taking care of him helped me take care of myself." The cat is now 15, and he and Reich are both enjoying good health.
Reich retired from teaching in 2018 after a 23-year career. These days, she volunteers with the support organization Myeloma Crowd (now known as HealthTree for Myeloma) and tutors teachers who are preparing for their licensing exam. "I also still facilitate my little Western Mass support group," she says of a multiple myeloma patient-support group she established eight years ago.
Reich's extensive survivorship gives her a unique perspective for helping others. "You can feel really alone, isolated and wondering why you have to deal with this," she says. "And myeloma goes on and on. I mean, how long can people bring you dinner?" she says with a laugh. But thanks to the success of the CAR T trial, she looks toward the future and is open to its possibilities. "We have seen unprecedented responses in this very personalized approach to cancer therapy," Raje says. "I am looking forward to moving these earlier on in the disease process, with the hope of a promise for cure."
_______________________________________________
Ellen shares her time, knowledge and experience of myeloma with others as a volunteer HealthTree Coach. Her personal experience and knowledge of resources benefits others living with myeloma. Find a HealthTree Coach to talk to another myeloma patient or caregiver who can personally relate to living with myeloma. No one has to face myeloma alone.
Find or become a healthtree coach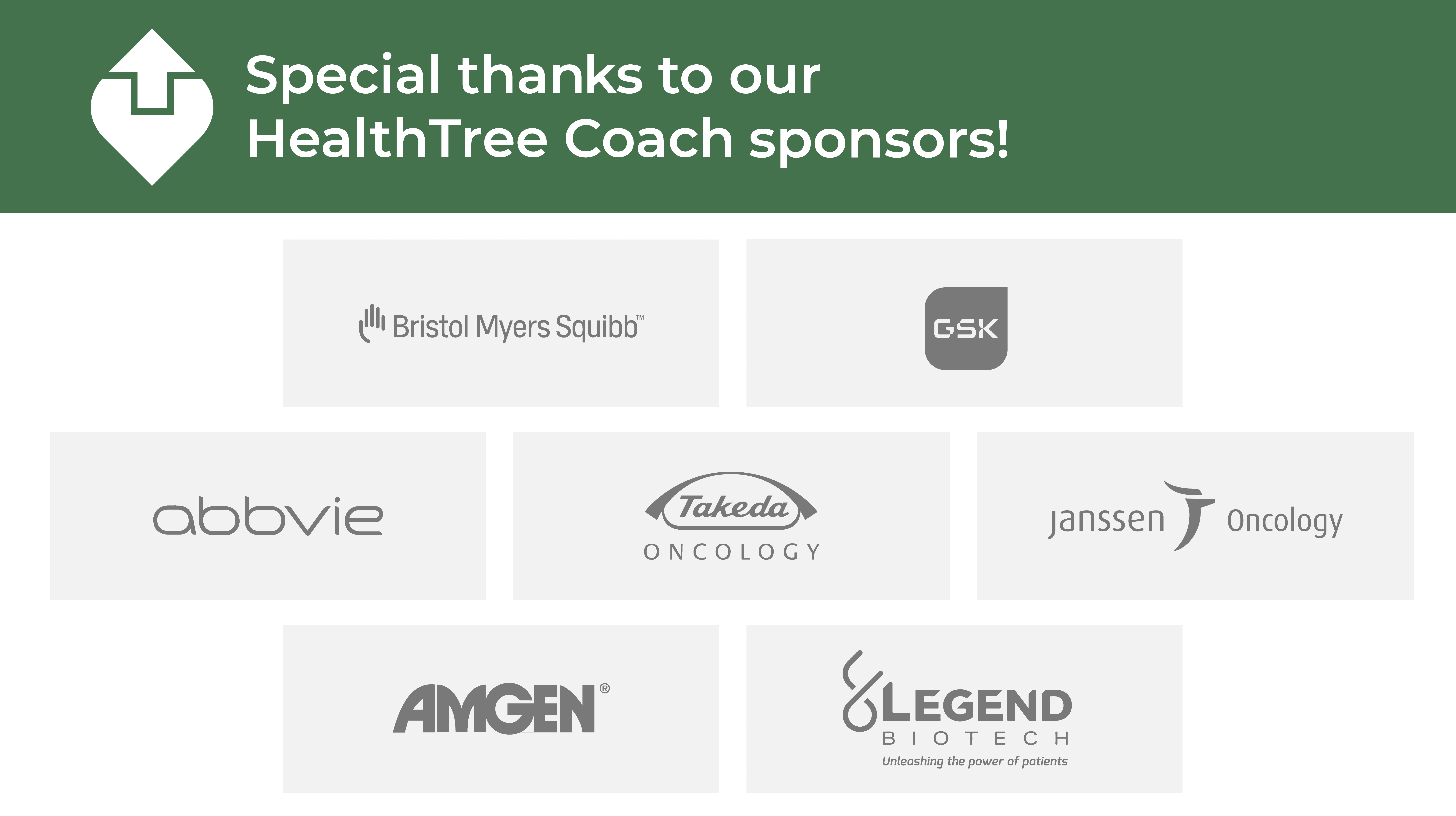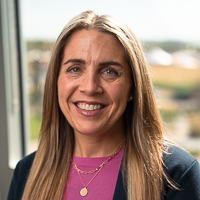 about the author
Rozalynn Hite
Rozalynn Hite is the HealthTree Coach Director and wife of myeloma patient Richard Hite. Rozalynn is an occupational therapist and mother of three beautiful children. She is passionate about providing support, education, and resources to help others live full and active lives.
Thanks to our HealthTree Community for Multiple Myeloma Sponsors: