Can't Wait for a Cure: Myeloma Patients Can Help Drive Their Own Outcomes
Donate or Build Your Own Fundraising Page
The Myeloma Crowd Research Initiative is now underway. This is the first time that patients have joined together to help find and fund potentially curative research for themselves. Bold? Yes. Needed? Absolutely. With 1 out of 12 proposed projects actually funded by the National Cancer Institute, bad researchers have long since left the field. Dr. Craig Crews, inventor of carfilzomib, describes it as "cutting into bone" for talented researchers trying to make new discoveries. Young researchers are wary to join a field where they can't drive to better outcomes for patients, simply because there is no funding. I can't sit and wait, can you? To wait for the "standard" process we've used for the last 50 years, we will wait patiently for an on-average 10-year cycle to find a new drug. Today, we are thrilled that newer drugs are coming into the clinic for multiple myeloma and are extending life, but none so far are considered to be "curative". Frankly, I don't have the time to wait. With a disease that has on average a 4-6 life expectancy, most of us will be gone in that 10 year period if we do nothing. We have an opportunity before us. With the help of top notch myeloma experts, we have now found two thrilling projects that need our attention and funding. We set out to find solutions for high-risk multiple myeloma. What we found was cutting-edge research that will be effective for high-risk patients but also for low and standard risk patients. These two projects are immunotherapies, or ways to wake up the immune system to fight myeloma. To learn more about these projects, click here. Patients can't control everything about their disease, but they can determine how quickly a cure is discovered. While all may not be able to donate to research, we all have family and friends around us who want to see us thrive. Today, you can create your own fundraising page and invite the people who love you to support you by donating to that page. This is a meaningful way they can help extend your life. All of the proceeds raised will be donated to these two projects and donors will know exactly how their donation is being applied. We have donation thank you gifts and prizes for top personal fundraising pages, but our best reward will be to see game-changing research come to the clinic for each of us. Please join us today to be an agent of change for your own disease.
---
Donation Thank You Gifts



---
Personal Donation Page Prizes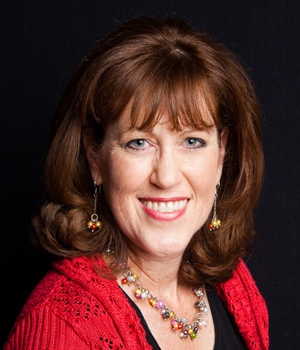 about the author
Jennifer Ahlstrom
Myeloma survivor, patient advocate, wife, mom of 6. Believer that patients can help accelerate a cure by weighing in and participating in clinical research. Founder of HealthTree Foundation (formerly Myeloma Crowd).
More on Life With Myeloma
Thanks to our HealthTree Community for Multiple Myeloma Sponsors: