Cancer Today: Crowdsourcing Support
After struggling to understand her treatment options for multiple myeloma, Jenny Ahlstrom started a virtual platform for patients to gather information about blood cancers.
by Allison Futterman
June 22, 2022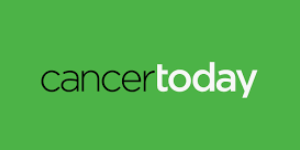 ---
IN 2010, JENNY AHLSTROM had been living in Monterrey, Mexico, with her husband and six children for about a year. She recalls feeling run down but chalked up her symptoms to her new surroundings and a difficult pregnancy. She also had a cracked rib that wouldn't seem to heal and noticed blood in her urine, but she put off seeking medical attention in Mexico, as she was still learning the country's culture and language.
On a trip to see her family in Salt Lake City, Ahlstrom went to the hospital. The doctor ordered a PET scan to rule out kidney problems, but the scan revealed something else: bone lesions, which appeared as tiny holes in her pelvic bone, spine and hip. After more tests, the then-43-year-old was diagnosed with multiple myeloma, a type of blood cancer that forms in the plasma cells in the bone marrow.
It wasn't until she went to a multiple myeloma specialist at Huntsman Cancer Institute at the University of Utah in Salt Lake City that Ahlstrom received a bone marrow biopsy. The results from the biopsy indicated her cancer was at high risk for recurrence. Her specialist recommended a double autologous transplant, a procedure that involves removing a patient's healthy stem cells from the bone marrow and then infusing those cells back into her body. She would undergo two courses of high-dose chemotherapy and two transplants with her bone marrow cells in six months—an intense treatment that Ahlstrom felt would provide her the best chance at a cure. With treatment wiping out her immune system's defenses, she would need to be away from others, including her children. Her family returned to Mexico while Ahlstrom had the transplants in Utah. After recovering from the procedures, she returned to Mexico and traveled to the U.S. for maintenance treatment—which extended for two years and kept her disease in check until 2015.
"I saw a lot of gaps when I was diagnosed," says Ahlstrom. "It was so hard getting up to speed on a disease and trying to self-advocate without having the knowledge."
Ahlstrom, who has experience in communications and systems engineering, knew the power of information. She and her husband, who had launched several other businesses prior to her diagnosis, created a resource called Myeloma Crowd that is now rolled under the umbrella of the HealthTree Foundation. The national nonprofit crowdsources patients' anonymous health information and treatments so people with multiple myeloma can analyze different treatment approaches and share information. The website, which also provides resources for people with another type of blood cancer called acute myeloid leukemia, includes a clinical trial locator, community forums, a coaching program and classes that educate patients about advocating for themselves.
Ahlstrom recently spoke with Cancer Today about her experiences and the need for patients to have information.
CT: Can you tell me about what happened after your transplant?
AHLSTROM: I got the tandem autologous transplant in 2010, and then I had two years of maintenance therapy. My numbers started going up in 2015, but it was happening very slowly. We waited before deciding to get CAR T-cell therapy in November 2021. Prior to making the decision, I received five different opinions from experts, which was helpful.
CT: Can you tell us more about the CAR T-cell therapy?
AHLSTROM: I joined a CAR T-cell therapy clinical trial at Huntsman Cancer Institute. It was 15 days of treatment in the hospital. I had some side effects, including excessive bone pain that lasted several days. I also had some neurotoxicity. But 30 days out, I had no detectable residual disease. CAR T-cell therapy has an about 85% to 90% response rate in highly relapsed patients, with a remission usually lasting about one to one-and-a-half years.
CT: What inspired the creation of HealthTree?
AHLSTROM: It's a platform that I wish existed when I was first diagnosed with multiple myeloma. About half of myeloma patients do not survive five years after their diagnosis, so a patient's first treatment is very important. I wanted patients to have a faster way to get up to speed [with their options].
CT: Can you talk more about how HealthTree does this?
AHLSTROM: When I was going through treatment after my bone marrow biopsy, I wanted to know more about patients who were like me and find out what treatments they chose. I wanted to see the data about who was living the longest. But nothing like that existed. One tool we've created is the Twin Machine feature, which lets people connect with other myeloma patients who have the same genetic characteristics—and find out what treatment worked for them.
CT: How else does the platform keep patients abreast of developments in multiple myeloma?
AHLSTROM: HealthTree University provides a comprehensive curriculum for patients and caregivers to learn about treatment advances. We go to five or six conferences a year where we meet with myeloma specialists and interview them about common questions patients have. We have over 100 myeloma specialists on our faculty. There are 25 courses so far and hundreds of topics. We also have over 150 coaches who are educated through the university, and they come together for our annual summit where they continue their education.
CT: What's one thing you'd like multiple myeloma patients to know?
AHLSTROM: That there is support available. We're reaching people, especially in community clinics where they [may not be aware] of this support or clinical trials. The programs are helpful for newly diagnosed or relapsed patients. We support them at every step.
---
To share your myeloma story and help advance a myeloma cure, join the HealthTree Cure Hub by clicking below.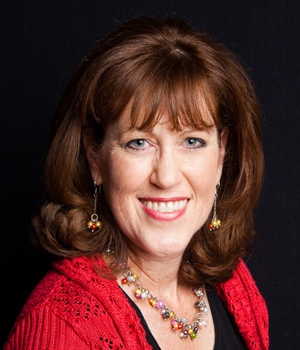 about the author
Jennifer Ahlstrom
Myeloma survivor, patient advocate, wife, mom of 6. Believer that patients can help accelerate a cure by weighing in and participating in clinical research. Founder of HealthTree Foundation (formerly Myeloma Crowd).
Thanks to our HealthTree Community for Multiple Myeloma Sponsors: