Cancer Distress Coach Mobile App
Have you or a loved one experienced distress along the cancer journey? Most patients and family members do. As we each endure the trials and experiences associated with cancer, a variety of emotions can be triggered: sadness, pain, humility, anxiety, fear, and anger. In order to help one another cope with these raw feelings of distress, Sophia Smith, and her team of top developers, partnered with the National Center for PTSD to develop the Cancer Distress Coach mobile app. The app is currently being supported by the Duke Cancer Institute, Duke Institute for Health Innovation, Duke Health, and the Duke University School of Nursing.
ABOUT THE APP
The app is a study from the Duke University, with the goal to determine the effectiveness of stress-reduction tools when delivered via a mobile app. The Cancer Distress Coach app allows patients and loved ones to:
Learn about symptoms and available resources
Understand their own level of stress
Gain coping skills to manage their stress in the moment
Build a network of support
WHO CAN PARTICIPATE IN THE STUDY
This study is open to adults ages 18 or more, who have been diagnosed with, or are caring for someone with cancer. The app is currently only open to residents of the United States of America. It is also required that participants read and understand English.
HOW DOES THE APP WORK
"Participation in the study lasts for two months. You will be asked to complete some brief questionnaires about yourself and how you are feeling. as well as some activities within the app. Questions such as:

How much distress have you been experiencing in the past week, including today?
How much have you had difficulty concentrating in the past month?

Image: Duke Cancer Institute

We will stop collecting your data after the study period is over, but you are free to continue using the Cancer Distress Coach app for as long as it remains on your device." Duke Cancer Institute
Please review the Informed Consent document before installing this app: https://dukecancerinstitute.org/sites/default/files/cdc_consent_form_april_2017.pdf
HOW CAN THE APP HELP
According to the Duke Cancer Institute, "many survivors in the U.S. suffer from cancer-related post-traumatic stress." While counseling treatments are available, we still know very little about the treatments delivered by mobile apps. To remedy this, we at Duke University have created this new study for survivors with cancer-related distress, with high hopes to help those that are suffering by solely opening an app on their phone.
"I could open the [Cancer Distress Coach] app, take a look, and be reminded that I'm not alone. Other people have gone through the journey, [others] have dealt with this sort of stress, and there are remedies out there." Monique Velasquez, Cancer Survivor
HOW TO DOWNLOAD THE APP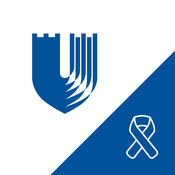 Apple Store: Cancer Distress Coach App
Google Play: Cancer Distress Coach App
Article referenced: Duke Cancer Institute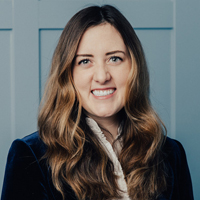 about the author
Allyse Shumway
MyelomaCrowd Editorial Contributor. Daughter to a parent with cancer.
More on Life With Myeloma
Thanks to our HealthTree Community for Multiple Myeloma Sponsors: