11 Tips For Coping With Cancer Anxiety
BY LIZZY SMITH Pre multiple myeloma diagnosis, I had experienced just two anxiety attacks in my entire 44 years of life. One was sitting in horrific traffic in Yekaterinburg, Russia on my way to see a judge about adopting my daughter. The other was right before moving out of my condo to get married. In reality, I could handle tremendous stress without falling apart. I thought I was pretty amazing. Until life threw me quite the curveball: cancer. In January 2012, I was quite sure I had cancer. Between testing and getting my official myeloma diagnosis, there were four incredibly stressful days of waiting. And on two of them, I woke up unable to hardly catch a breath or stand up straight. My heart was pounding and I was sure I was ready to have a heart attack. Getting my official diagnosis was almost a relief in comparison. Those anxiety attacks were truly frightening and horrific. Few things have ever felt worse. Now I can empathize with those who live with anxiety because I have been there. And it's not fun. There are times I have literally had to almost talk myself off the proverbial cliff because of almost sheer terror. Time has made coping with those bouts of anxiety a bit easier simply because I recognize them for what they are. And most of the time, simple techniques help calm me tremendously. Here are my go-to stress busters:
Exercising: During exercise endorphins are released, which is a natural mood enhancer. I enjoy walking, hiking, skiing and yoga most but just about anything that increases your heart rate will do. (Honestly, few things make me happier than Bikram yoga. During my session, I learn to breathe and get time to meditate. It is a slice of peace and heaven.)
Eating Right: There is something incredibly empowering by treating my body right. I may not be able to control cancer, but I can control what I put in my mouth. Try cutting down on anything processed and gorge on fresh fruits and veggies, wild fish, and whole grains. I have discovered new ingredients that I didn't even know existed. Cooking is also incredibly calming to me. The smells and tastes are great distractions and my body simply feels better when I give it nutritionally dense, delicious food. And when my body feels better, so does my brain.
Drinking a lot: I feel horrible when I'm dehydrated. Water with fresh lemon is my favorite beverage. So is coffee, though too much caffeine is a huge no-no. Still, the smell of coffee brings me huge joy so this is something that I rarely deprive myself of.
Massage: Studies show that massage decreases stress and anxiety. I've actually made near-weekly massages part of my recovery routine from a really hard stem cell transplant.
Talking it Out: Thank goodness I've met many friends and supporters in the cancer community. Sometimes nothing will do than a quick call to Jenny, one of the most knowledgeable myeloma patients out there. She understands my fears and frustrations like no other. Talk to your doctor, friend, caregiver, or therapist. Join a support group. Get on a myeloma Facebok chat room. Do not keep things inside.
Writing: Just putting my thoughts down on paper helps me keep things in perspective. I used to keep a notepad with me so that whenever I needed to write, it was ready for me.
Breathing: Taking deep breaths is amazingly calming. It gives me just a few extra moments that I need to compose myself and my thoughts.
Smiling and Laughing: Doing these two things releases serotonin and endorphins. I love getting silly with my kids. Taking selfies together, going see a funny movie, reliving funny memories. Anything to lighten my mood helps.
Aromatherapy: I often bathe in essential oils that are known to calm the soul, like lavender, geranium, marjoram and lemon. One time in clinic, I was starting to have a panic attack and my nurse put peppermint oil under my nose. Awe, it was amazingly calming. We also have a diffuser in our bedroom and I love going to sleep with a favorite scent.
Talking to My Doctor or Medical Team: If I have a real medical fear, the only thing wise is to inform my medical team and get advice. The guessing game or the unknown is worse than any information I've received thus far.
Medication: When all else fails, talk to your doctor about prescribing an anti anxiety medication. There have been times where nothing else will work and there is nothing shameful about using it when necessary. Even a glass of wine might do the trick.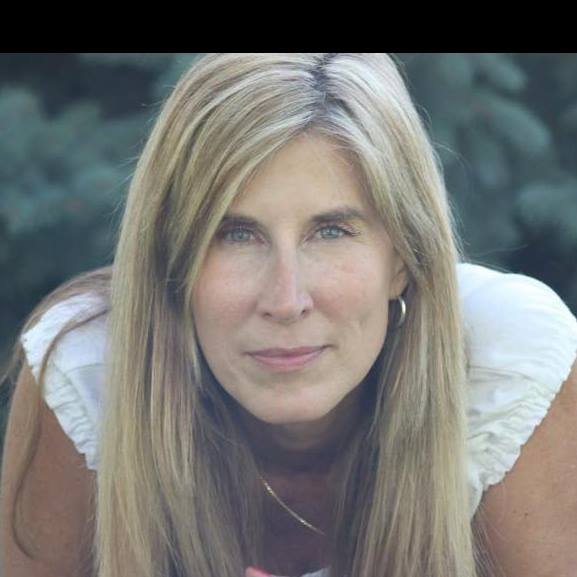 about the author
Lizzy Smith
Lizzy Smith was diagnosed with myeloma in 2012 at age 44. Within days, she left her job, ended her marriage, moved, and entered treatment. "To the extent I'm able, I want to prove that despite life's biggest challenges, it is possible to survive and come out stronger than ever," she says.
More on Life With Myeloma
Thanks to our HealthTree Community for Multiple Myeloma Sponsors: