Can Social Media Improve Patient Participation in Cancer Clinical Trials?
BY LYNNE LEDERMAN, PHD (Original article on obroncology.com)
Less than 5% of patients with cancer participate in clinical trials, and most publicly funded cancer trials in the US fail to enroll sufficient numbers of patients to generate reliable results.1 For patients who do participate in clinical trials, they may not be representative of the population of individuals with cancer – participation is particularly low among older individuals and those in some racial and ethnic groups.2
Barriers to clinical trial participation were discussed at December's American Society of Hematology (ASH) annual meeting. In a special-interest session on social media and clinical trials, the use of Twitter for clinical trial recruitment was discussed by a panel that included several clinicians and a patient advocate. The other session was an industry/advocacy forum on creating a diversified clinical trial and included the patient point of view.
Patient Perspective on Barriers to Trial Participation
Jennifer Ahlstrom, Founder, Myeloma Crowd, Salt Lake City, Utah, presented the patient perspective at the social media session. Ms. Ahlstrom says that trying to enroll in a clinical trial is "labor intensive" for patients who don't feel well, are scared and think they may be dying and don't know what their options are. "That's a hard time to make decisions," she said.
She was diagnosed in 2010 with multiple myeloma and assumed after her initial treatment she would join a clinical trial because of recurrence. She searched clinicaltrials.gov and discovered over 450 open myeloma trials.
"I didn't understand any of the drug names, what they did, what they were for, even the standard therapies." She called 8 facilities to learn about their clinical trials and got a call back from two.
"The process is not patient-centered," she said. "You have to really fight to get into clinical trials and [it's] a big reason patients don't join."
Ms. Ahlstrom said another reason patients don't join clinical trials is that their doctor doesn't refer them, whether it's because they don't want them to go outside their practice or they just don't know what clinical trials are open at other facilities.
To inform other patients with myeloma about clinical trials, she started an online radio show, Myeloma Crowd Radio, which features hour-long interviews with investigators, asking them to explain their research and clinical trials, including the rationale and eligibility in patient-friendly language.
To date, 95 shows have been produced and archived, and are available as audio files and transcripts to a million listeners and readers.
Her Myeloma Crowd website shares news about trials, and its SparkCures tool allows patients to access information about vetted clinical trials that would be appropriate for them.
Barriers for Minorities
On the topic of increasing clinical trial diversity, Cheryl A. Boyce, Patient Ambassador, Columbus Ohio, said, "the efficacy of a drug is really important for anyone who has an active disease process. And with many drugs I'm not sure what the efficacy is for people who are African American. So, the diversity issue is of critical importance."
She used the Tuskegee Study of Untreated Syphilis in the Negro Male — now referred to as the US Public Health Service Study3 — and the more recent experiences of Henrietta Lacks, whose tumor was the source of the widely-used HeLa cells,4 as examples of how things can go very wrong for people of color.
She said that many people in African American communities have heard those stories, and find it difficult to put trust in researchers who don't look like them, or understand the cultural context of their belief systems. The underrepresentation of people of color as clinical investigators works against clinical trial recruitment.
Twitter as a Recruitment Aid
With Twitter, Michael A. Thompson, MD, PhD, Aurora Health Care, Milwaukee, Wisconsin, pointed out that pharmaceutical companies can tweet links to publicly available clinical trial information, e.g., if it is on clinicaltrials.gov, and suggested including the NCT number for tracking.
However, additional content not publicly available would probably require institutional review board approval to disseminate. He suggested pharmaceutical companies could use Twitter to follow conversations, e.g., those occurring at medical meetings, but not use it to promote their booths at those meetings.
The FDA has developed draft guidances to present information on drugs and devices using internet and social media platforms with character space limitations, i.e., Twitter,5 as well as a guidance for correcting third-party misinformation about drugs and devices.6
In general, information distributed by pharma on social media is subject to the same regulations that apply to distribution by any other means.
Joseph Mikhael, MD, Mayo Clinic Cancer Center, Phoenix, Arizona, acknowledged that many patients who may be eligible for clinical trials may not be on social media, but that often their family members or caregivers are. However, some patients will never be on Twitter, so other means of patient contact will be needed.
"Recruiting underrepresented minorities in clinical trials remains a grave challenge in medicine, and the use of social media might help by broadening the scope of information about clinical trials and research in general," he said.
Dr. Thompson offered that a search of hashtags associated with ASH and the American Society of Clinical Oncology (ASCO) meetings allowed him to locate an appropriate local trial for a patient.
Ultimately it seemed that social media might be more useful for providers than patients.
Patient-Driven Solutions
Ms. Ahlstrom said that The Myeloma Crowd has run live patient meetings that were highly technical. This year they are producing pilot meetings for the minority community that are more basic, and have the theme of 5 steps to getting the best myeloma outcome.
One of those steps is to be aware of clinical trials.
Ms. Ahlstrom said, "I think one key thing is that the minority communities need to understand why knowing more is in their self-interest. It truly means longer life, which we want everyone to have."
Ms. Boyce will be helping The Myeloma Crowd to identify topics that will apply to minority communities. She noted that the Intercultural Cancer Council has identified barriers to participation by underrepresented populations in clinical trials, and published policy recommendations several years ago.7
She said, "We know what we need to do; we just haven't found the political will to do it. We're better at planning than at implementing."
Recommendations include removing barriers like lack of transportation or insurance, having awareness and education campaigns, addressing mistrust and language barriers, recruiting minority investigators, and encouraging referrals to clinical trials.
"If clinical trial participation is truly a priority in this country, we have to find a way to bring policy makers, industry, clinicians and community advocates together to figure out what parts of current policy are contradictory and serve as barriers themselves before we ever engage people. Every role should be defined and what support services are necessary to overcome barriers," Ms. Boyce said.
She envisions a national education campaign that could even include information on cereal boxes and milk cartons, so the public will learn about clinical trials and research long before they may ever need to think about their own participation.
The Role of Advocacy Organizations
Daniel Auclair, PhD, VP, Multiple Myeloma Research Foundation (MMRF), Norwalk, Connecticut, said that patient advocacy groups can help break through barriers such as distrust toward pharma companies sponsoring trials and of the clinical trial process more generally.
Advocacy organizations may be able to provide better education about clinical trials to both clinicians and patients as well as devise personalized approaches to engage specific patient communities.
He noted that the Multiple Myeloma Research Foundation (MMRF) (like other advocacy foundations) has a personalized clinical trial matching tool that is more patient-friendly and has more patient-specific information than that on clinicaltrials.gov, as well as a patient call center staffed 7 days a week around the clock.
Dr. Auclair said they need to go to patients "on their turf, in their terms." Patients who have been in clinical trials can serve as patient ambassadors to bring information to their community to learn more about trials.
Patients need to be active participants and they need to be supported so they can participate in clinical trials because "clinical trials test new drugs and new drugs save lives," he concluded.
Looking Ahead
Ms. Ahlstrom, Ms. Boyce, and Dr. Auclair all noted that when African Americans, who have fared poorly in the past, have improved access to treatment, they may do better than others with myeloma, probably due to lower-risk genetic abnormalities.
Dr. Auclair said that myeloma has been the "poster child" for disparities, as African Americans have 2 to 3 times the rate of myeloma as other populations.
If the results of small studies showing they fare as well or better with treatment were replicated in larger studies, those data could support the entire population receiving treatment.
Dr. Auclair said that one reason clinical trial enrollment may be higher in other areas, e.g., Europe, is that the healthcare system tightly regulates the availability of drugs. The only way patients may have access to the newest agents is if they participate in clinical trials.
"Especially in this climate, more than ever, we may want to think about the access issues and the socioeconomic issues. We don't know where the system is going but it may become a little more like in Europe, where going onto clinical trials will be a way where you can access these drugs that you can access now, but may not be able to access in the near future. I think clinical trials may become more important in the future than they are now," he said.
References
Viale PH. Participation in cancer clinical trials: researching the causes of low accrual. J Adv Pract Oncol. 2016;7:143-144.
US Food and Drug Administration. FDA Consumer update. FDA encourages more participation, diversity in clinical trials. January 10, 2017. https://www.fda.gov/forconsumers/consumerupdates/ucm535306.htm
Tuskegee University. http://www.tuskegee.edu/about_us/centers_of_excellence/bioethics_center/about_the_usphs_syphilis_study.aspx.
Skloot R. The Immortal Life of Henrietta Lacks. https://rebeccaskloot.com/the-immortal-life/.
FDA. Draft guidance for industry. Internet/social media platforms with character space limitations—presenting risk and benefit information for prescription drugs and medical devices. June 2014. https://www.fda.gov/downloads/drugs/guidances/ucm401087.pdf.
FDA. Draft guidance for industry. Internet/social media platforms: correcting independent third-party misinformation about prescription drugs and medical devices. June 2014. https://www.fda.gov/downloads/drugs/guidances/ucm401079.pdf.
Chronic Disease Prevention and Control Research Center at Baylor College of Medicine and the Intercultural Cancer Council (ICC). The EDICT Project: Policy recommendation to eliminate disparities in clinical trials. October 2008. https://nebula.wsimg.com/28471e643140476abdccd3e246a03598?AccessKeyId=4ECD43F4A65F6DBF7F21&disposition=0&alloworigin=1.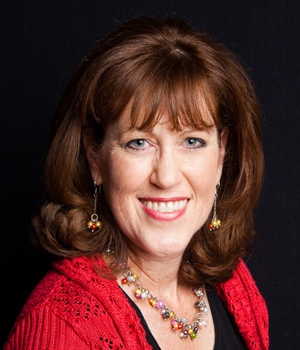 about the author
Jennifer Ahlstrom
Myeloma survivor, patient advocate, wife, mom of 6. Believer that patients can help accelerate a cure by weighing in and participating in clinical research. Founder of HealthTree Foundation (formerly Myeloma Crowd).
More on Life With Myeloma
Thanks to our HealthTree Community for Multiple Myeloma Sponsors: