Can Comedy Help Cure Cancer? Spellchek Features HealthTree on a Viral Video.
There's nothing funny about cancer, but what if comedy could help get out an important message for multiple myeloma patients? That was the spark of an idea behind comedian Dave Vance's brilliant new video on HealthTree featured on his Spellchek channel.
His question is valid. Why haven't we cured cancer yet? And why isn't technology being applied towards faster cures? Multiple myeloma is a prime example. With robust treatment options in the myeloma arsenal, we still don't know which patients do best on which therapies. This isn't a science problem, it's a data sharing problem. And HealthTree is an obvious solution. Invite patients to share their data, identify patterns of care and improve care for everyone. And maybe find a cure in the process. The video now has over 2 million views on Facebook.
Watch the video and share with those you know and love to spread the word about the new tool. To get started with HealthTree, click here.
Join HealthTree
Here's what people have to say after watching the video.
Emily Marcel Wow...Brilliant
Keith Knott - Why not! As he mentioned part of the problem is people just don't have to right information in front of them and it is not disseminated well to them. Why do the same thing 50 people have done when you can jump to step 3 with a better outcome?
Glenda Bryan - Listen to this think about it let me know what you think! It makes sense! Like Alzheimer's and cancer and diabetes. Pool the info what works what doesn't!
John Thompson - Really worth a watch Angela Johnson - Wow
Brett Johnson - 8 years ago my grandmother and I went to her doctor and received the news that her Multiple Myeloma had relapsed. She fought hard for 3 years at that point, and passed 3 months later. Cancer has wreaked havoc in the lives of many family members and friends... I'm glad to see Health Tree bring hope to curing this terrible disease by creating an innovative way to use technology we use for shopping and watching TV to share data on treatments. Let's find the cure.
Melissa Dawn Johnson - The future in cancer treatment! Please watch this video.
Kimberly Hall Alexander - I'm friends with Cheryl and the people behind Health Tree. I'm a fan of it. Anything that can advance the conversation and help patients can lead to a cure. With so many unknowns still surrounding myeloma, comparing notes could be huge in terms of treatment options, especially in the African American community.
Reva Lewis - Y'all, this is gold! Autie I wonder if this is helpful for acute myleoid. It includes May things that could be helpful. God bless these people. We must pray for this organization.
Bonnie Johnson - I recommend everyone to watch this from start to finish it's not just for helping ppl with multiple myeloma but everyone eventually my prayers and hopes to all that suffer from this disease and that this is the answer for u and all cancer patients
Toni Ellington-Pakay - A data base of anonymous symptoms, diagnosis, and treatments. This would be a great reference tool if it was utilized by everyone, not just Physicians. I diagnosed myself with info on the Internet and asked my Dr. to run certain tests. Dr.s are very busy, but patients would definitely find the time.
Jennifer Rogers Kinion - This is a brilliant idea and much much needed! This is exactly what I have been frustrated about in my fathers journey through MM. We had 5 extra years with him because of our own research about treatments. It was exhausting and time consuming to gather all that info together. Plus we knew nothing about MM and we were on the the clock to enter him into treatment of some kind. You start researching and you find out just how complexed MM is as a disease. I also wondered why we were being asked questions about where he lived, worked and such? I would think this info would be valuable to track and study due to the thought that environmental factors may be at play. My Dad got 5 extra years with back to back stem cell transplants and continued maintenance. My sister is in MGUS stage and waiting. My uncle (on my Moms side) I consider one of the 10% cured. He is now 16 + years MM free with no maintenance treatments. He and my Dad were treated at the same places UAMS and Dr. Usmani in Charlotte.
Dani Eddinger - I see this work on all types of illnesses
Cheryl Greer Pridgen - This is an amazing and innovative idea. Hopefully this is the future of medicine
Peggy Hofferber Dixon - This makes so much sense! Wonderful.
Michelle Ralston - GREAT IDEA!!! WHY did it take so long to figure out?
Kelley Deanne McKay Fuemmeler - This is a really interesting concept! I like that it empowers patients.
Paula Kay Waller
-
I've attended two Health Tree workshops and was thrilled to have access to this very relevant and important resource. I have no reservations about providing my health- and myeloma-related information to help expedite a cure. Moreover, this resource is for us! I haven't found a better way to compile and organize my treatment history and test results. I no longer have to go through multiple files (both paper and electronic) to prepare for important appointments. It's all right there in one place. And if researchers can make use of what I've provided, all the better!

?

I've recently updated some of my info and look forward to providing a more complete picture when I receive the results from recent tests. Yes, I'm a fan of Health Tree and so grateful for the potential it brings. Thank you, Ahlstrom family!
Carmen Brooks
-
It's about time. There are so many treatments that are out there for multiple diseases. If this is true in fact this could be a broad spectrum and multiple facets of Healthcare System. When I work in the medical field that is one thing that I felt should be shared amongst doctors open data on the diagnosis and treatments . Just think what advantages could be in place with such information.
Gloria Foley Norris -
This sounds like a really.good idea and I think it's worth trying
Meghan Harris
-
this is an interesting concept...surprised it hasn't been thought of before
Myrna Tretina DeFrancisco
-
Intriguing!
Shelly Fine
-
This is amazing!!! Fantastic idea! Good job mayo clinic!
Diane Long Martin
-
Sorry never happen, makes too much sense and God forbid might cause the medical field to lose money!!!
Jill Bunker Pilkington
-
Bethany Clayton Bunker show this to David! Very interesting!
Julia Howe Wolfe
-
Thanks Aunt Reba!

??

I'm definitely going to check this out and most likely use their resources.
Kimberly Brost
- Queen
Gretchen Brost, please watch all the way through.
Shaquitta Price
-
Love this idea
Shirley Wessel Thompson
-
This sounds amazing!
Tasha Davis
- C
ousin this is long but I think it is AWESOME so far! Like why am I listening and learning
Courtney Coko Moore
-
I think this is amazing. I watched the whole video and it makes perfect sense. I hope that people would catch on to this so that we can find cures (what actually works) to help those who are suffering with the various types of illnesses out here that many doctors lack experience in dealing with and are using outdated methods. They're on to something here!
I hope this will change a plethora of things in healthcare for the better. So much money being invested into these "non-profit" organizations for research and many pharmaceutical companies who are monopolizing the healthcare market are making billions of dollars off of our loved ones who are suffering with these deadly illnesses. What if that money was invested into this, I think it would bring about real change in healthcare!
Justine Pierceall

- O
ur phones (and, in turn, our internets) are already listening to our every conversation. Might as well make the information leak work to potentially save our lives, right?
Patty Robinson
Paul Ablstrom No!! Thank you Sir , there's a light at the end of the tunnel it must be Florence Nightingale's Lamp !
Annell Kanekoa
I like the idea of the Twin Machine.
Christie Chaney Oliver
-
Aileen Lanigan Dalton this is interesting.
Polly McDonald
-
Matt McDonald this is just so interesting, actually. This is what you need to be doing.
Rob Rains

-
This twin machine concept sounds very promising to treat cancer!
Dakota Monteon Turnage

-
Best 12 minutes of my life WHY AREN'T WE FUNDING THIS
Nancy Hegele

-
A fun approach to a serious topic. Highly recommend!
Mark Dumais

-
Wow check this out
Crystal Lindgren
Now this is cool

?

?
'
Susan Becker

-
This is so interesting and so needed. We should have been doing this 30 years ago
?
?
?
Mirla Gutierrez-Reyes

-
Wow. Why wasn't this done sooner? Of coarse I'll share!
Bert Fabrizi
- T
his is very interesting and may show some real promise
Katie Moore

-
A must watch! This is exactly how they are deciding on what treatments Dad gets. Not necessarily through this company, but they use a "Twin Machine" system. Doctors DON'T KNOW EVERYTHING. This applies to EVERY SINGLE AREA OF HEALTHCARE. This one size fits all system we have DOESN'T WORK. Every single person can't be treated the same way in cancer just like it shouldn't be for any type of sickness or disease. Not everyone needs the same shots, meds, or treatments for anything. PERIOD. We need to use this method in every single aspect of healthcare instead of loading every person with the same crap that may not work!
Michael D. Wilson

-
Mind blowing. Very Interesting and most definitely worth the watch
Jordan Smith

-
This guy is funny ! Something I think everyone should share!
Kathryn Fogg

-
A method that might be used with future diseases if it is successful.
Leah Giffin

-
This should be done NOW!!!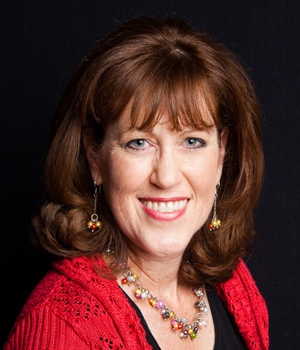 about the author
Jennifer Ahlstrom
Myeloma survivor, patient advocate, wife, mom of 6. Believer that patients can help accelerate a cure by weighing in and participating in clinical research. Founder of HealthTree Foundation (formerly Myeloma Crowd).
More on Life With Myeloma
Thanks to our HealthTree Community for Multiple Myeloma Sponsors: