Budgeting: A Patient-Necessary Tool
Most of us are finding ourselves inside and perhaps with more time on our hands. I thought this would be a great time to look at our own personal spending habits and find those "Mystery Dollars' that we can use to pay down debt, direct toward a medical bill or some other pressing need. Budgeting isn't just for low-income or financial stressed individuals. Everyone, healthy or ill, poor or rich benefit from a plan. Every successful business has a budget. A household is a mini-business, therefore a budget is necessary to be successful.
Putting into black and white rather than having our spending spreadsheets in our heads provides us with a more accurate picture of our spending habits. Science has proven that when we write things down, they are more real and more apt to become internalized and implemented.
Budgeting is not a fun activity to contemplate, but it is a powerful tool to use so that you may have more flexibility in your spending.
So, what exactly is budgeting? Budgeting is a financial plan that takes into account your income and expenses and provides how much you make and spend over a given period of time. Then implementing your budget will help you keep on track and reduce overspending which could increase debt. Budgeting can also help you work your way out of debt. Distinguishing the difference between needs and wants is the most important step in creating an accurate annual budget.
Keep in mind that as a cancer patient, your expenses may become a moving target. Therefore, it is even more crucial that you have a firm grip on your income vs expenses now rather than later. It will help you anticipate and see clearly the gaps in either your income or help identify over spending. Knowing this will allow you to have the information you need to speak to your healthcare providers about the cost of care and where and when you may seek additional financial resources.
How to start a budget: I would recommend that you start with getting together all of your bills and known expenses and a print out of your income from all sources. If you haven't ever kept a daily running itemized list of your spending for at least two months, I would suggest you do so. It will provide clearer and more accurate spending habits. The more transparent you are with yourself the more accurate your budget and the more flexibility you may have. Since budgets can be rather easy or very complex, I have included a few links for you to pick and use the one which best suits you.
Mint: is considered one of the beat overall budgeting tools
PocketGuard : Best to keep you from overspending
Wally: Best for just Budgeting
MVelopes: Best for cash-style budgeting
Goodbudget: Best for Couples
If you have any questions or concerns as to how to start, create, then implement a budget, please reach out to me. As always, I am a Free resource for you. To work with Diahanna for free, register as a patient on Myeloma Coach.
Diahanna Vallentine, BCPA
Myeloma Financial Coach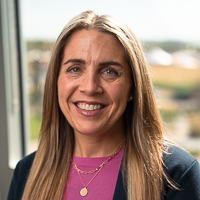 about the author
Rozalynn Hite
Rozalynn Hite is the HealthTree Coach Director and wife of myeloma patient Richard Hite. Rozalynn is an occupational therapist and mother of three beautiful children. She is passionate about providing support, education, and resources to help others live full and active lives.
More on Life With Myeloma
Thanks to our HealthTree Community for Multiple Myeloma Sponsors: