Budget Tools: Prepare Now to Pay for Future Myeloma Care Costs
Businesses of every size do a yearly budget. Even before they are actually businesses, a budget is put together with a projection of future expenses and income to determine the ongoing viability of the business. Those businesses that fail to plan often are not successful. Plans are not manageable when kept in the mind as thoughts. Successful plans are put in writing.
A 2020 survey conducted by the National Foundation for Credit Counseling found that only 47% of Americans use budgeting methods to keep a close track of their spending. A budget can help keep you on track of where your money is going. It can show you where money is being wasted, what you're doing with your discretionary income, what expenses you can get rid of, and what if any expenses can be reduced. It also gives you more control over that process. Budgeting will help you prioritize where you're spending so you don't put yourself in the red. A plan will also help you identify bad spending habits. Budgeting can become a roadmap for where you are currently financially as well as your strengths and weaknesses in saving and spending.
A personal budget is a finance plan that allocates future income towards expenses, savings and debt repayment. All of these items must be considered in order to make accurate projections so that you can meet needs and goals. Past spending and personal debt are considered when creating a personal budget. Consider what has changed from last year and what you expect to change in the current and next year. For many of you who have changes in the costs of medications and medical care, budgeting is very important. Remember, a budget is only as good as the information you include.
There are several types of personal budgets. The one you decide to put in place should be one that you can understand, meets your goals and objectives and importantly, one that you can hold yourself accountable to.
Four Popular Budgeting Approaches:
Zero Based Budgeting: Income - expenses equals zero. You spend every dollar you earn or rather every dollar has a purpose which you have determined. This approach is very detailed and time-intensive.
50/30/20: This is one of the simplest and straightforward approaches to budgeting. You don't have to keep track of every single item. You spend 50% of your after-tax dollars on needs, including food, home expenses etc., 30% on wants, and 20% on savings or paying off debt.
This is perhaps a good strategy for budgeting beginners. However, not a good strategy in this current economic climate especially if you're recovering from economic fallout due to the pandemic such as a job loss or your financial situation is in flux.
Envelope System: This is a very hands on way to manage your money albeit not a very safe or smart choice to manage spending and budgets. Envelopes with cash are earmarked for targeted spending. Ie mortgage/rent, food, utilities, etc. The downside is that you have cash on hand and temptation can be hard to ignore. Also having cash on hand isn't allowing you to take advantage of savings accounts that may offer interest.
Line-Item budgeting: This approach to budgeting is probably the most popular and user friendly. Everything is listed by category on a spreadsheet. It also includes categories for a given time period. i.e monthly, weekly, yearly.
After reviewing prior year spending, you can then determine a target spending amount for each item. Future projection spending should also be included in this budgeting approach.
Line-item budgeting can initially be a bit time consuming but can really help you get control of your spending and habits.
Following is a list of worksheets and resources as well as how they relate to budgeting that you can use to gain control over your finances. These resources can help you find weaknesses as well as strengths in your financial program as well as how to determine your next steps forward.
Daily Expense Tracker:Probably the most important initial worksheet you can use to start pulling together accurate and inclusive spending items. Take this sheet with you when on the go and jot down every dollar you spend. Don't forget to keep up with debit and credit purchases.
Household Budget Worksheet: This is where you capture everything that comes out of your income including FICA etc.
Bill Paying Worksheet:This helps you organize your bills and make sure you are paying on time. Good way to monitor all bills, especially if you have unexpected bills that may cause you to get off track. You can use this to be proactive in contacting creditors to help manage your bills or can help you determine where you may need financial help/assistance.
Debt to Income (DTI) Ratio Calculator:Knowing this is an important part of your overall financial health. It will help you determine how comfortable you are with your current debt and your ability to apply for credit if needed.
Insurance Review Worksheet: Though often overlooked and forgotten, insurance can play an important part in your financial strategy. After reviewing your insurance you should be able to determine if you have the right type as well as amount of insurance and if necessary what changes you can make. Insurance can be used as collateral for loans, cash value can be used for supplemental income. provide financial stability for the family, given as charitable contributions and help with estate needs.
Financial Community Guidelines: Calculating and comparing your spending to financial community guidelines will help you find weaknesses in your financial house and make necessary changes or seek help. Keeping your debt balanced with your income within the preferred guidelines. For instance, the community guidelines can show you the maximum amount of your income should be used on housing.
Accessing Your Credit Worthiness Worksheet:This worksheet will give you a good perspective on your current overall financial health and how you can access credit and how you fall within the guidelines that lenders review known as the 5 C's.

Capacity - encompasses wage , salary and other income sufficient to make payments, as well as your affordable monthly payment obligations
Capital - Includes your positive net worth, appropriate with your life cycle stage.
Collateral - includes valuable assets you have in addition to income (checking, savings, investment accounts) and adequate collateral for loans ( if applicable).
Character -So important, It includes your previous experience/history with credit (See your Credit Reports,) as well as stable employment and residency history
Conditions - Is defined as your current employer security and if general economic conditions are favorable.

Net Worth Worksheet: Everyone needs to understand their financial worth at any time and where you have Access to income, especially during a disability. This worksheet will also help you with estate planning. Preparing a net worth statement the same time every year will also help you recognize how you are or are not progressing toward your financial goals.
I don't want to fail to mention the importance of an emergency cash reserve. This is one area that most Americans fail to include in their financial goals/needs. Ideally you should have 6-9 months expenses in cash on hand for emergencies. The idea of saving for this should be one of your bills every month.
I know this is a lot, but unless you really plan and see hard numbers on paper then it really is all just a dream and failure to act and fail is almost a reality. We know the high cost of healthcare and planning for these expenses should be part of your tool kit for financial security and empowerment.
You can find the worksheets referenced above here, as well as other notable financial resource. Feel free to download and print out these documents as needed.
If you would like assistance managing the financial impact of myeloma, consider talking to a Myeloma Coach with experience in financial resources. Coaches are myeloma patients or caregivers who can share with you the tools and resources that have helped them pay for the cost of myeloma treatment.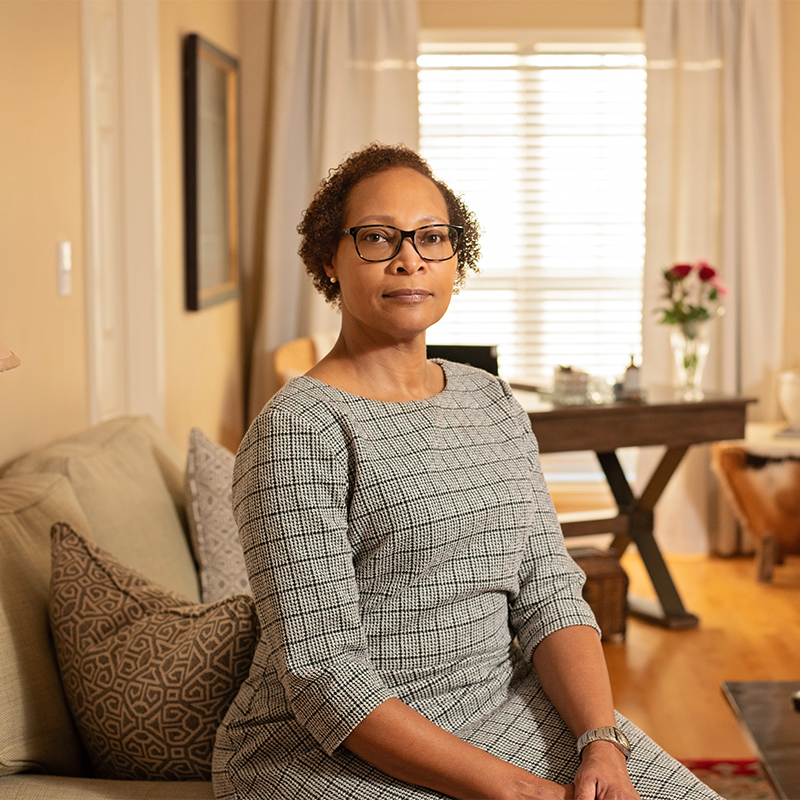 about the author
Diahanna Vallentine
Diahanna is the Financial Program Manager for the HealthTree Foundation. She specializes in providing financial help, resources and education for multiple myeloma patients. As a professional financial consultant and former caregiver of her husband who was diagnosed with multiple myeloma, Diahanna perfectly understands the financial issues facing myeloma patients.
More on Life With Myeloma
Thanks to our HealthTree Community for Multiple Myeloma Sponsors: