Bucket Lists Are For The Living. Write Yours & Get To Work On Having Fun!
BY LIZZY SMITH One day in 2012, I was sitting in a windowless infusion room getting high-dose chemotherapy. I was wearing a wig. I had no eyelashes and no eyebrows. I felt pretty crappy. I had lost a ton of weight. Typically at 5 feet 8 inches tall, I weigh about 135 pounds but had plunged to 118 pounds. The only thing I truly craved and loved to eat were pickles. Almost like a drug addict, my hands would shake and heart pound until I got the lid off of that pickle jar and started cramming them into my mouth. I was also going through a really horrible divorce. That day, in particular, I had just received a pleading that my then-husband and filed with the courts calling me a liar and demanding that I get back to work because I was "just fine" and was making up my whole cancer diagnosis. It was quite a low point. I sat in that infusion room reading the filing and wondering how I got to this point. Sick, so very sick, emotionally, physically and spiritually. I called "Sam," a fellow myeloma warrior who I met at clinic. He had survived two stem cell transplants, the same treatment protocol that I was embarking on. I needed Sam to reassure me that I would some day feel "better" whatever that meant. He answered. "I will call you back in about an hour," he reassured me. "We are skiing and need to get our gear in the car. As I'm driving down the mountain, I will have time." I could not fathom ever feeling well enough to ski. Was it true that I could heal and, wow, do something like that? Or do fun things again? Or not simply just want to stay in bed and never get up? Was that a glimmer of hope I was feeling-- that joy, fun, happiness, and (dare I even think this?) health might be mine again? And if the answer was yes, what would that look like? What would I do? I realized that I had a life to plan out and, even in a highly sick state, I could start right now. I asked one of the nurses for paper and pen and started writing out my Bucket List. I always had places I wanted to visit and things I wanted to do or accomplish swimming around my head. But I had never written them down and it was time. Thirty items made it on my list and when I was done, it was an emotional pick-me-up. I had a plan. If I ever got approval from my doctors to be "normal," I knew what was in store for me and, in many cases, my two young children. And it involved a lot of fun. Yes, FUN! I am sharing my list because it is tacked on my bulletin board where I can view it often. If you don't have one already, I highly encourage you to get started and put it somewhere you can refer back to often. So far, I have crossed off many items on my Bucket List, but there are many left. Every time I start feeling sad or "off," I read my list and plan, dream, or think BIG and then I get busy. I pick one item and there you have it. My list does not look pretty and it is written in no particular order, but I LOVE it. Lizzy's Bucket List 1. Take a trip on Amtrak - DONE! (I did this in July 2012 between my two stem cell transplants. Seventeen days from Salt Lake City with multi-day stops in Chicago, Washington, DC and New York City), it was very fun. 2. Ski - DONE! I took my first ski day just three months post second transplant. I was not strong, it was not my favorite day on the mountain, but I DID IT! And I have gone skiing many times since then. 3. Skydive 4. Hang Gide - DONE! One of the world's best hang gliding mountains is just ten minutes from my house. Last year, for my 47th birthday, I did it. And it ROCKED! 5. Write an OpEd piece on Obamacare and get it published - DONE In 2014, the Chicago Tribune published my piece on Obamacare. I was the featured article in the printed (and digital) edition. This was a huge and exciting accomplishment. 6. Write my life's story - IN PROGRESS I started my blog, www.lizzysmilez.blogspot.com, to begin chronicling my life. I decided from the get-go that if I was going to do this, I would be brutally honest and mince no words. Thanks to that blog, I became a Divorced Moms writer and have met so many people who are changing my life. What an amazing, awesome, fabulous decision this was. 7. Visit Russia - DONE I have been to Russia six times but really wanted to take my daughters there. In June 2013, we went to St. Petersburg as part of a Northern European cruise. 8. Hike the Y - DONE Near where I live is a rigorous hike up to a mountain, which ends at a huge painted Y. I have wanted to do that hike for decades. Post transplant, I did it! It was really super hard. When I got to the top, I posted a photo of me on Twitter. Thanks to that post, I met another amazing woman who is also a myeloma survivor and I helped her launch this site The Myeloma Crowd (www.myelomacrowd.org), where I am a frequent contributor. The work we are doing there is a real game-changer for our disease. 9. Visit at least one new U.S. state per year - IN PROGRESS Since writing my Bucket List, my daughters and I have visited eight new U.S. states! 10. Visit at least one new country per year - IN PROGRESS Since my Bucket List, my daughters and I have visited some 15 new countries. 11. Read Tolstoy's War & Peace 12. Get involved in the cancer community - IN PROGRESS I truly believe that we cancer survivors are amazing people with strength well beyond our imagination. I love getting to know people who, despite being handed a bowl of very tart lemons, are doing their best to find life and love. This is one blessing that cancer has brought me. 13. Pick up a new hobby that is great for my health - DONE Bikram yoga is about as good as it gets! 14. Find a new career path 15. Visit the lands of my ancestors - DONE I have visited many places where my family ancestors are from, including Uruguay, Russia, Washington state, and Italy 16. Visit the Holy Lands 17. Visit Asia 18. Visit Dubai 19. Visit Iceland 20. Get all of my photos organized online 21. Organize my life history pre-cancer 22. Go on a retreat - IN PROGRESS In a few weeks, I am going on a Chicks Unlimited retreat for five days in North Carolina where I am a featured speaker. I am so excited! 23. Swim in the ocean naked 24. Do a boudoir photo shoot - DONE Yep, this 47-year old cancer survivor went topless before a camera and lived to tell the tale (unashamed). 25. Adopt a dog 26. Read Ayn Rand's Atlas Shrugged 27. Get published in a major magazine (print edition) 28. Develop a fabulous personal website 29. Visit all of the Wonders of the World sites - IN PROGRESS Over the past few years, I have visited Ephesus (Turkey), Iguazu Falls (Argentina and Brazil), Chichen Itza (Mexico), the Grand Canyon (Arizona) and Zion (Utah). So many more on that list! 30. Organize a women's support group in Utah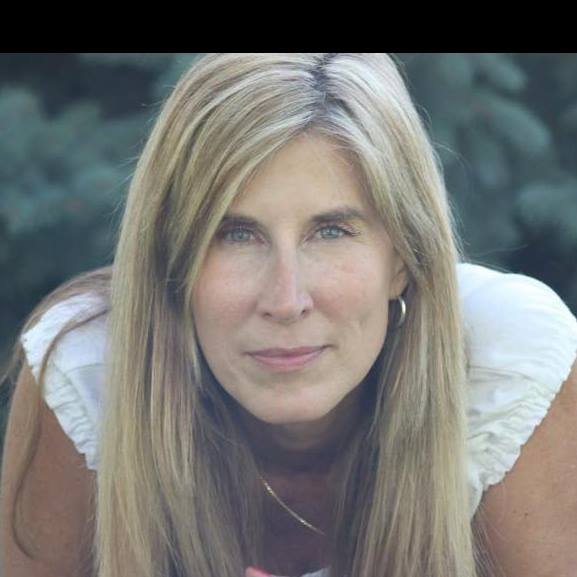 about the author
Lizzy Smith
Lizzy Smith was diagnosed with myeloma in 2012 at age 44. Within days, she left her job, ended her marriage, moved, and entered treatment. "To the extent I'm able, I want to prove that despite life's biggest challenges, it is possible to survive and come out stronger than ever," she says.
More on Life With Myeloma
Thanks to our HealthTree Community for Multiple Myeloma Sponsors: