Attitude Is Everything: Moving Past a Myeloma Diagnosis
"A positive attitude through your treatment and after is most important. It's like putting on your 'warrior armor' everyday." - Myeloma Patient, Karen Fore
Many myeloma patients have similar experiences and features of their disease, but how each person chooses to live with their condition makes all the difference in their journey. Learn to live life to the fullest with our panel of myeloma experts, including Dr. Robert Orlowski, Dr. Noopur Raje and Tiffany Richards, as they discuss ways to take charge, stay informed and enjoy life. Patient advocates, Jay Lopiccolo and Karen Fore, also share what they've learned since diagnosis and things they would do differently.
Attitude Is Everything: Moving Past a Myeloma Diagnosis
from
Patient Power
on
Vimeo
.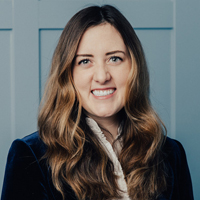 about the author
Allyse Shumway
MyelomaCrowd Editorial Contributor. Daughter to a parent with cancer.
More on Life With Myeloma
Thanks to our HealthTree Community for Multiple Myeloma Sponsors: