ASH 2022: Bispecific Antibody Cevostamab Demonstrates Enduring Responses in Multiple Myeloma
Bispecific antibodies are rapidly making their way through development and targets beyond BCMA are being explored, especially as myeloma patients relapse through BCMA targeting treatments. Updated data from a new FcRH5 bispecific antibody called cevostamab showed promising results for heavily pre-treated relapsed myeloma with a fixed duration of treatment.
Alex Lesokhin, of Memorial Sloan Kettering Cancer Center shared the data at the recent American Society of Hematology (ASH) meeting.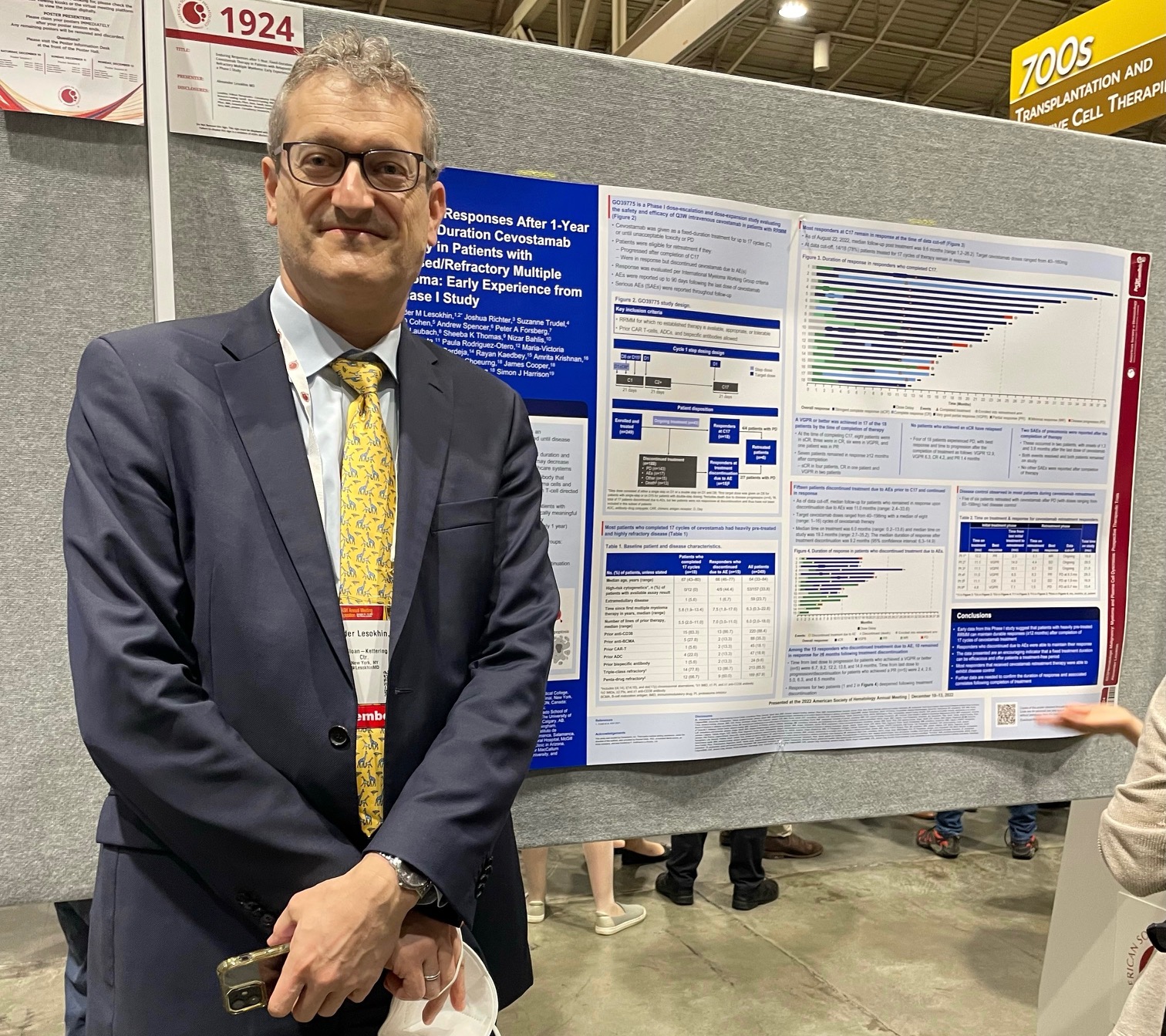 How Cevostamab Works
This bispecific product has two targets: FCRH5 that is on the multiple myeloma cell and CD3 which is on the T Cell. It brings them together to allow the T-cell to kill the myeloma cell. Cevostamab received orphan drug designation last year from the FDA and hopefully, it will be approved soon.
About the Study
This study looks at giving cevostamab for a fixed time frame of 1 year (17 cycles), stopping treatment and observing patients, and checking labs. The idea with this treatment style is to get a break from receiving the therapy to see if patients would benefit from a fixed-duration treatment.
Relapsed and refractory patients were included in the Phase I study if no established therapy was available, appropriate or tolerable.
Patients in the study had a median of 6 prior lines of therapy. This updated information is from the data cutoff date of August 22, 2022. At this cut-off, 14 out of 18 or 78% of the patients treated for 17 cycles remained in response.
In this Phase 1 study, Cevostamab is given as an intravenous infusion once every 21 days at varying doses between 40–198 mg. Cevostamab was given in a step-up dose to start to reduce side effects. If the patient had disease progression, they left the study. Side effects include cytokine release syndrome and an increased risk of infection. See details on the infectious complications poster presentation below.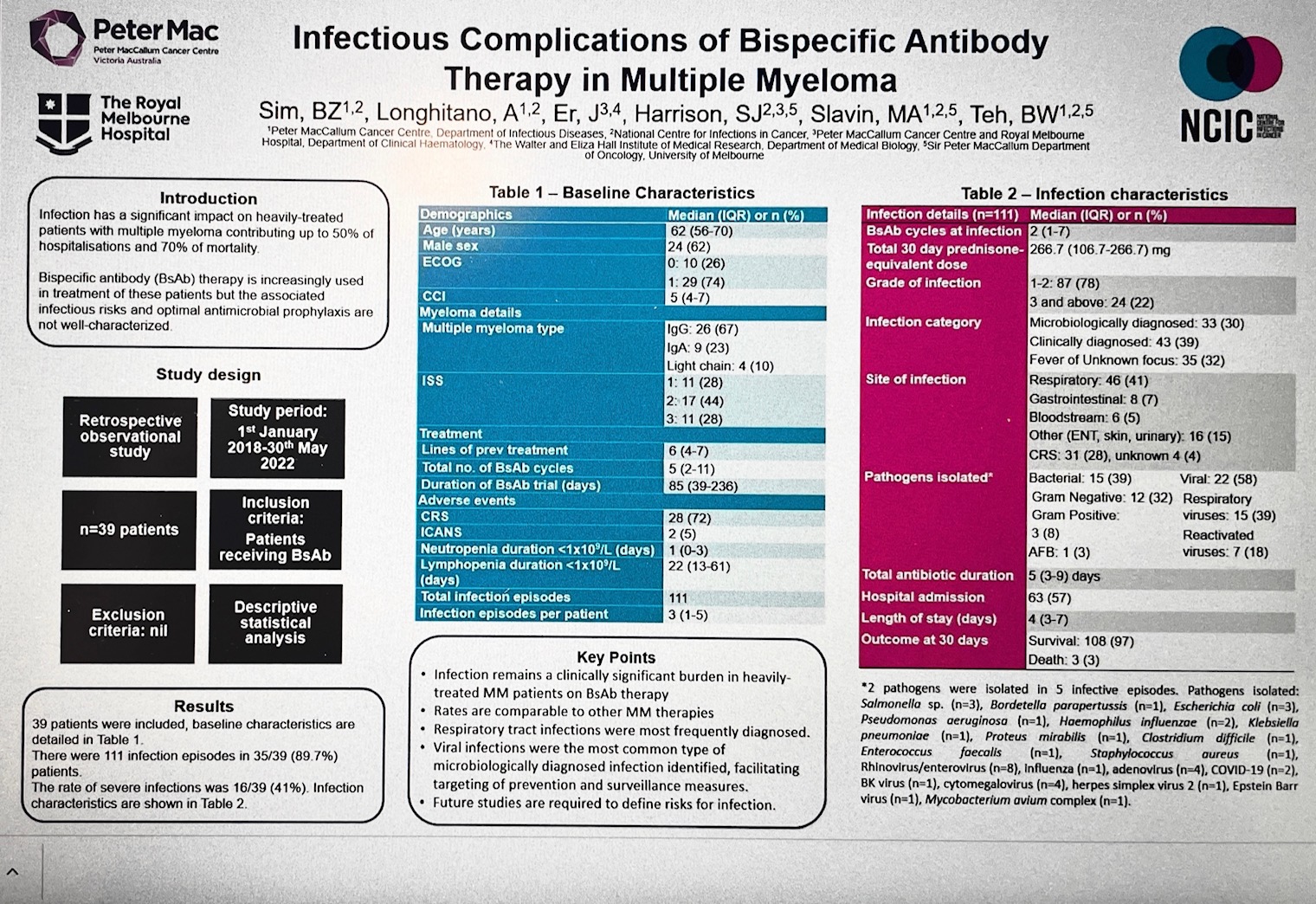 Patient Outcomes
A very good partial response or better was seen in 17 of 18 patients after cycle 17
Of these patients, seven remained in response longer than 12 months
Fifteen patients discontinued treatment due to adverse events before finishing all 17 cycles - of these 15, 10 remained in response for 11 months
There were 2 patients with an infection of pneumonia which resolved, and the patients stayed in the study
5 of the 6 patients were retreated with cevostamb after progression of disease and showed disease control
No patient that achieved a stringent complete response has relapsed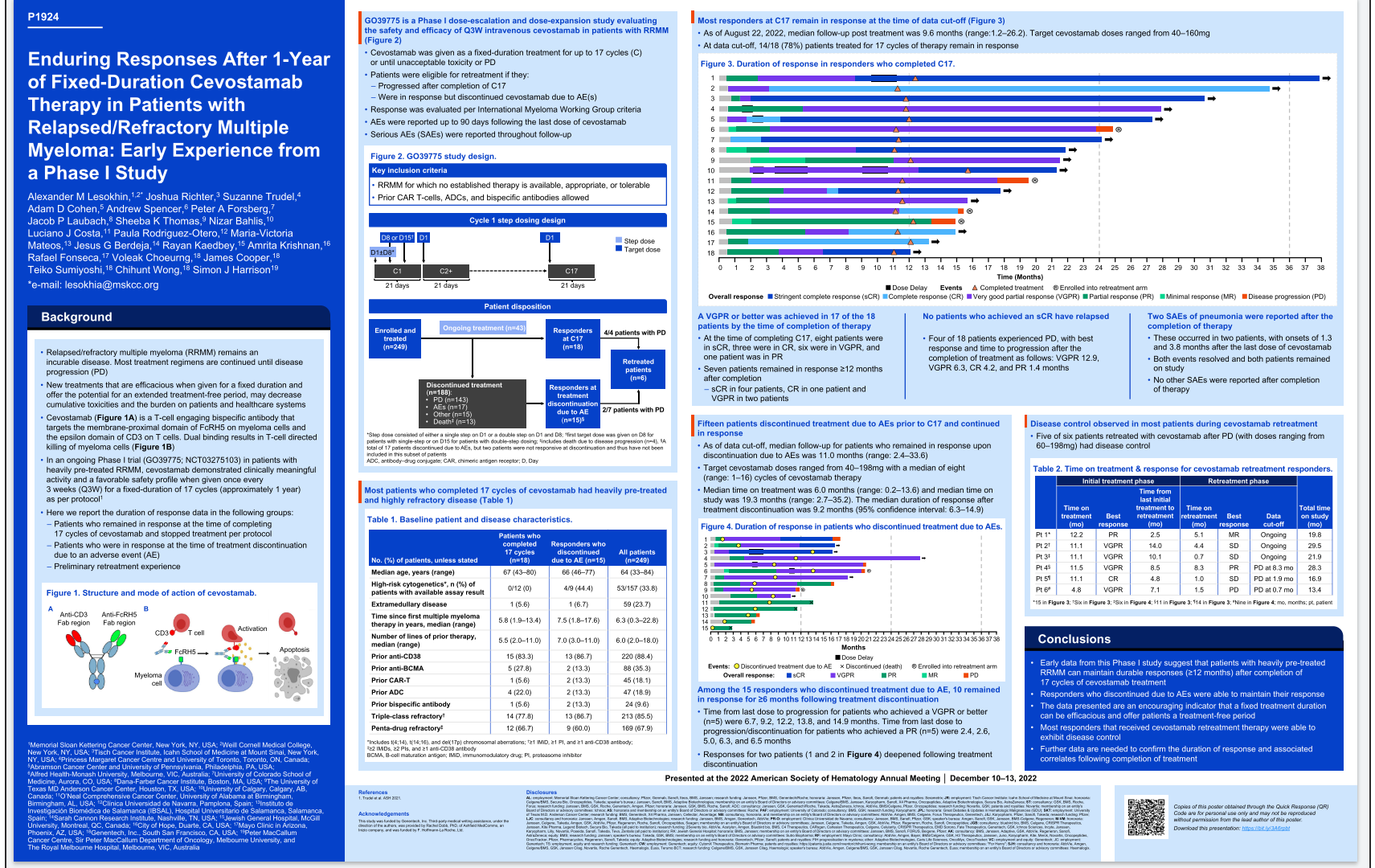 The results from this study show that taking a break in bispecific use and treatment may be beneficial. Treatment-free time is helpful for patients to enjoy time off. There is also some preliminary data at the ASH conference with this poster by The Royal Melbourne Hospital, Sim et al that discusses the rate of higher infection with bispecific use. This time off may also reduce the rate of infection in patients.
Cevostamab is discussed in more detail by Dr Krina Patel MD, from M D Anderson Cancer Center in this HealthTree University video.
Beth shares her knowledge of myeloma and available resources as a volunteer HealthTree Coach.
Find or become a HealthTree Coach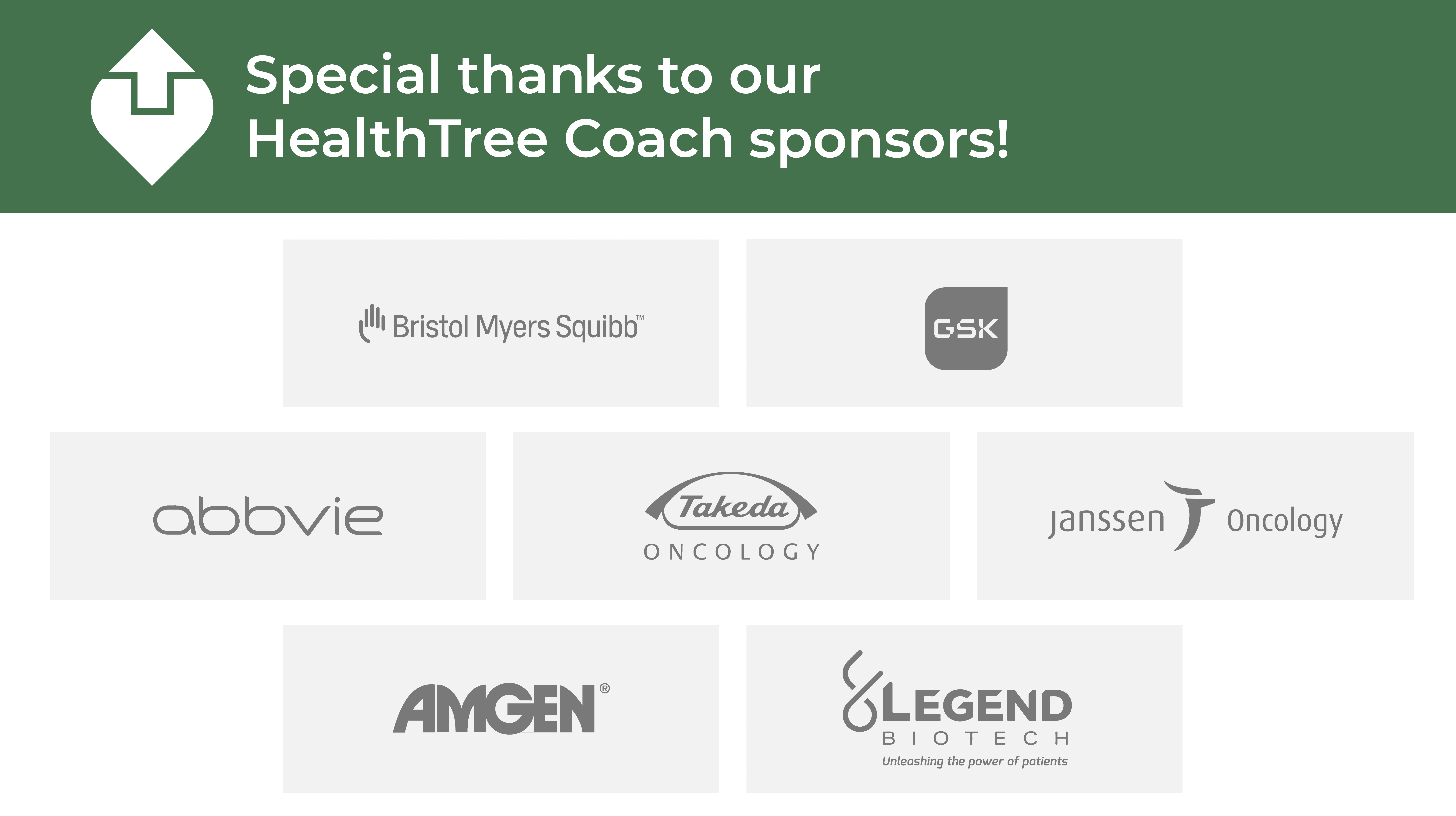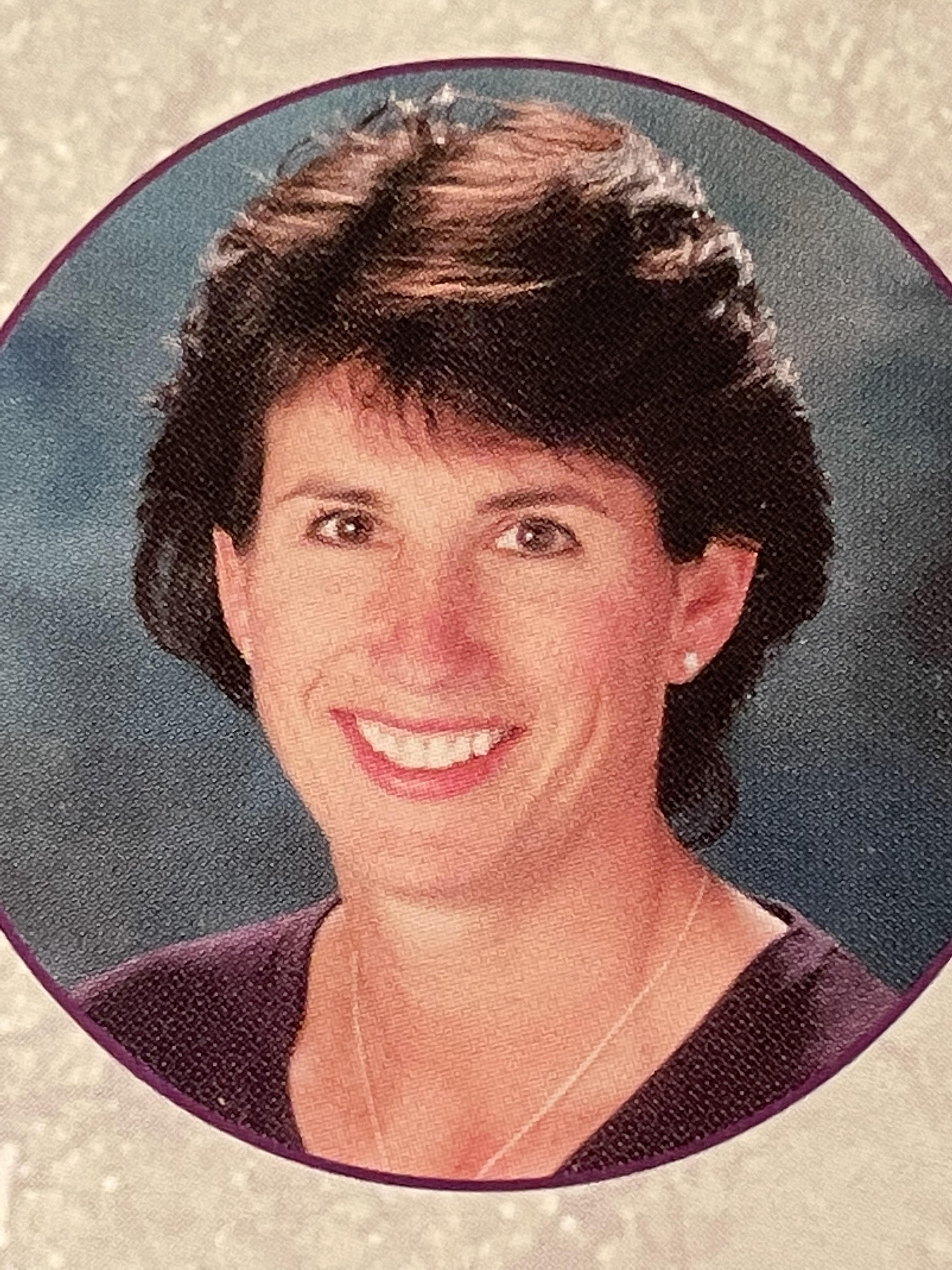 about the author
Beth Travis
Beth is a licensed Physical Therapist that truly believes in the benefits of exercise. Mother of two, a myeloma patient and advocate with a love of learning, healthy lifestyles and food adventures.
Thanks to our HealthTree Community for Multiple Myeloma Sponsors: